The Georgian Young Lawyers' Association (GYLA) and Human Rights Education and Monitoring Center (EMC) have responded to the detention of UNM chairman Nika Melia. They criticize the imposition of remand detention on Melia and say they believe that this decision shows signs of selective, political justice.
The organizations call on political leaders to "take constructive steps to bring the country out of the political crisis and to avoid polarizing society, further radicalizing the situation, and shifting it to a violent mode."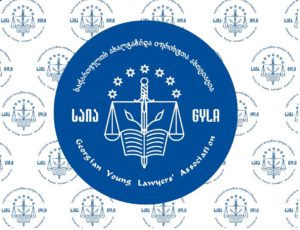 Here are the recommendations of the organizations to the parties involved in the ongoing conflict:
"The Government of Georgia should:
Realize their responsibility and use all measures to resolve the political crisis through negotiations, and de-escalate the process;
Ensure an effective investigation into the most serious cases of human rights violations on June 20, 2019, and hold the relevant persons, including those responsible for dispersing the rally, accountable.
Political parties should:
Understand the importance of de-radicalizing and de-escalating the political environment and use public interest-oriented political strategies in the face of the growing economic and political crisis in society.
Law enforcement agencies should:
Not use heavy-handed methods/approaches in this case, which will further aggravate the situation and reduce public confidence in them."

The government's actions were also critically assessed by Transparency International Georgia:
"We condemn this decision by the Georgian Government, as it will further aggravate the current political crisis in the country. We believe that the Georgian authorities could have defused the situation by legal and non-violent means. Regrettably, the authorities did not wait for the consideration of Melia's appeal in the Court of Appeals and did not demonstrate the will to defuse the difficult situation and conduct the political process in a calm environment. Clearly, the arrest of the chairman of the largest opposition party is a continuation of newly elected Prime Minister Irakli Garibashvili's aggressive rhetoric. Considering the warnings and the calls by the international partners in recent days, this decision by the Georgian government has done serious harm to the country's international reputation.
"In the current situation, it is important to avert further polarization in society and prevent civil confrontation. We call on the representatives of friendly countries and international organizations to react to these events appropriately. Today, as never before, Georgia needs the support of its Western partners because, if the situation escalates further, the country could lose everything it has achieved since gaining independence."
By Ana Giorgadze