"Georgian PM Irakli Garibashvili openly confirms that rule of law and constitutional system have officially seized to exist in the country, by disregarding the idea of decentralization and local elections – saying that opposition has no perspective to rule without a central government," For Georgia party leader Natia Mezvrishvili stated in response to Garibashvili's statement regarding the upcoming second round of self-government elections.
Earlier today, the PM stated that even if the opposition candidates win in the cities where second rounds of local self-government elections will be held, "they can do nothing without a central government."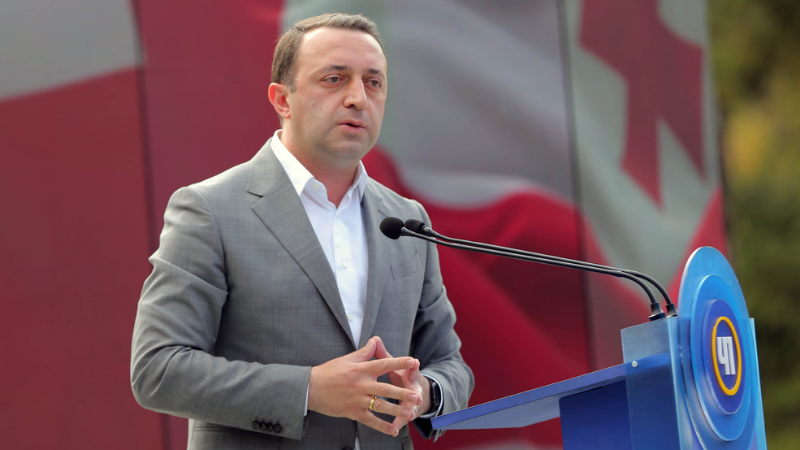 He made the relevant statement when criticizing Senaki mayoral candidate from opposition UNM party, Koba Nakopia, noting that he has no connection with Senaki.
"I want to address the people of Senaki, what is the perspective of Koba Nakopia, what should he do? Moreover, the government is ours, the central government is ours, he cannot even take a step forward without us.
"Both theoretically and hypothetically, I say that in any municipality, if another candidate wins, without a central government, they simply have no prospects. This is self-deception, self-oppression and punishment," Gharibashvili said.
The second round of self-government elections will take place on October 30 in 20 cities: Tbilisi, Rustavi, Kutaisi, Poti, Batumi, Telavi, Tianeti, Kareli, Khashuri, Tsageri, Baghdati, Tskaltubo, Ozurgeti, Senaki, Martvili, Khobi, Zugdidi, Tsalenjikha, Chkhorotskhu, Khelvachauri.
By Ana Dumbadze
Related Story: UNM Leader Melia Names 4 Candidates for Tbilisi Deputy Mayor