Medical World Spa & Wellness is one of the most innovative companies in Georgia, which is oriented to bringing high-quality medical equipment to the country and creating a prepared environment for exploitation.
The team of Medical World Spa & Wellness has implemented a number of important projects.
The service area of Medical World Spa & Wellness includes: Hotel, Health resort, Leisure, Baneological, and the fully equipped services of the resort complexes.
Medical World Spa & Wellness is a new direction for Medical World, a medical equipment importer, which has 19 years of experience and is a leading importer in the country.
"We are taking quite daring steps to be one of the most innovative companies in the field of spa and wellness. We are ready to openly share our experience with the most critical customers and fully meet their demands and interests," said Levan Kobalia, Founder of Medical World in an interview with GEORGIA TODAY.
How did you get interested in the spa and wellness direction?
We have many years of experience working with resorts and hotels. We saw that our customers became interested not only in setting up medical equipment in a hotel and using it as a physiology laboratory but also in developing the spa and wellness area. They trusted us, and therefore, we started bringing health and relaxation equipment to the country.
What service areas do Medical World Spa & Wellness cover?
Our operating range is quite wide. We offer customers equipment such as massage couches, sauna, hydrotherapy baths, special showers that facilitate human blood circulation. We also have chronic disease rehabilitation facilities and many other devices to improve health. We also offer the installation of equipment.
Tell us about the quality of your products.
Our company cooperates with the world's leading European brands, therefore we have very high-quality equipment. We import German, Austrian, and Swiss equipment to Georgia, which is of the best quality and designed for long-term usage.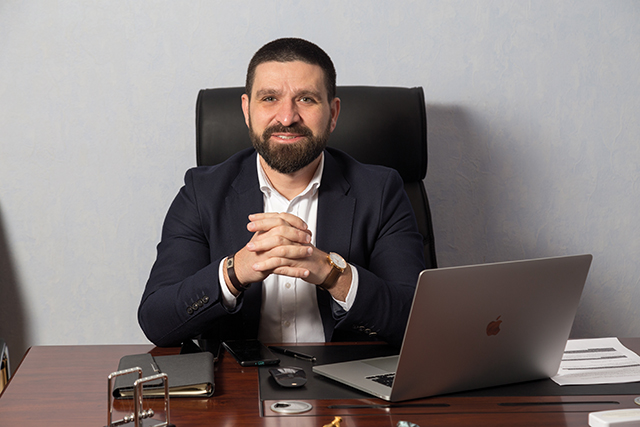 What are the priorities of your company?
The main priority of the company is to offer customers the highest quality product and to create ready-to-use conditions with professional technical services. Long-term cooperation is important for us. We aim to develop the wellness direction in Georgia and we want to play a role in promoting tourism. We want to take the development of the country to a higher level. We play a big role in improving hotel services and helping them to offer higher quality services to customers.
Tell us about the projects you have implemented.
Our company has implemented several important projects, including "Tbilisi Baneological Resort," "Sairme Resort," hotel-health complexes, "Borjomi Palace," "Prometheus," and others.
Medical World Spa & Wellness is an innovative wellness company in Georgia, we have been working in this field for about two years, however, we have 19 years of experience operating in the medical field, and during this time, we have gained the trust of our customers.
Tell us about the team of engineers and their training.
The company has a team of engineers trained in various European countries to further provide the full range of services, which includes the commissioning of each device, as well as maintaining the subsequent performance of the required services.
And your future plans?
The company continues to move forward, developing constantly. Our goal is to be a leading company in the field of wellness in Georgia. We are actively working on this, as evidenced by numerous training courses held outside Georgia. We sponsored a spa conference, inviting representatives of the resorts, where specialists spoke on the role of resorts in medicine. We want to not only offer health equipment to customers but also to raise awareness about the importance of health resorts.
By Ketevan Skhirtladze