On October 20, at Pullman Tbilisi Axis Towers Hotel, the fifth award ceremony of Corporate Responsibility Award in Georgia was held at the initiative of the Global Compact Network Georgia and with the support of the Swedish government and USAID.
The competition aims to strengthen the culture of corporate responsibility in the country and encourage involvement of businesses in the process of implementing sustainable development agenda.
JSC "Liberty Bank" won the United Nations Sustainable Development Goal 9 – industry, innovation and infrastructure, with the project: "Teleclinic MyDoc".
Liberty, in partnership with telemedicine company Teleclinic MyDoc and American Hospital, initiated implementing an innovative technological project a few months ago. Within the framework of the project, it became possible to conduct high-tech medical diagnostic examinations remotely for the elderly and socially vulnerable, in the most remote villages and regions of Georgia.
To date, Teleclinic MyDoc, in parallel with the Liberty Mobile Bank vehicles, has already visited 112 villages and as a result, about 2,000 elderly people were examined and referred to the relevant specialists.
"In 2022, Liberty presented its new Corporate Responsibility strategy, which is fully aligned with the UN Sustainable Development Goals," said Beka Gogichaishvili, Chief Executive Officer of Liberty Bank. "Due to our activity and its scale, we constantly strive to implement such projects and programs that will increase access to education, financial literacy, and the health of people. Today, we are honored to be the winning company of the Corporate Responsibility Award. This award gives each member of Liberty team bigger encouragement to keep on caring for people and creating services tailored to their needs. I would like to thank our partners and our team members involved in this project. We are delighted that Global Compact Network Georgia gave to the project such a high recognition and evaluation.".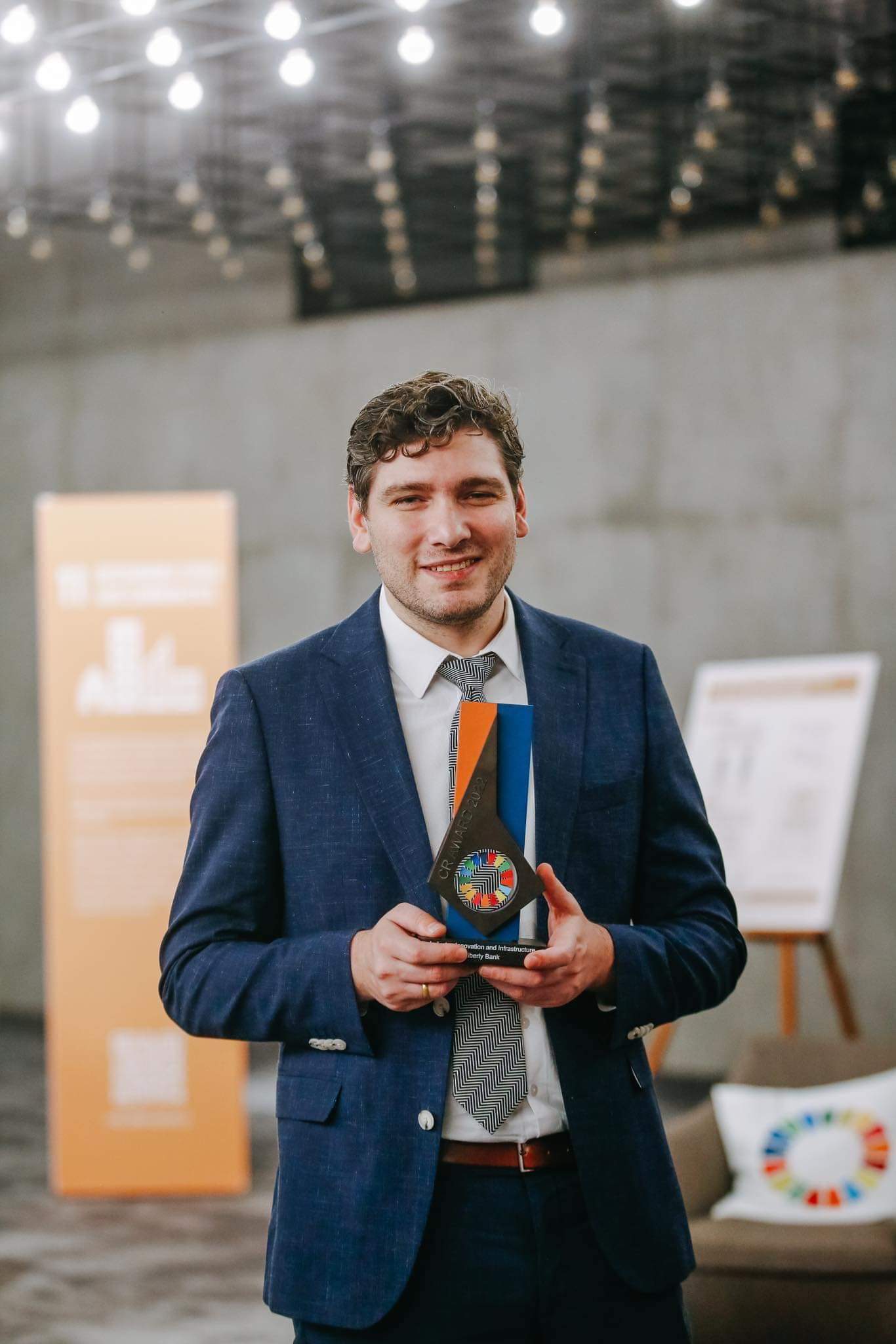 "Business for Sustainable Development 2022" is intended for progressive and modern value-based companies operating in the Georgian market. It is an award for companies whose activities are based on a high standard, aim at sustainable development and bring long-term benefits to both the company and society.
The UN Global Compact is the world's largest corporate sustainability initiative, bringing together more than 20,000 participants from 161 countries. The goal of the organization is to create the foundations of a sustainable, global and inclusive economy. Global Agreement Georgian Network was established in 2016 and includes about 140 members. The mission of the network is to support the implementation of the ten principles of the UN Global Compact in Georgia and to contribute to the implementation of the UN Sustainable Development Goals.