Today, the headquarters of the Innovation Agency of Georgia, GITA, hosted the celebration of the "Italian Innovation and Research Day", an initiative organized annually in memory of the Italian-universal genius Leonardo Da Vinci.
The Ambassador of Italy in Georgia, Mr. Enrico Valvo, and the Deputy Minister of Economy of Georgia, Mr. Nadareishvili, awarded two Georgian young innovators who have been selected for a "Stem Study Visit" to Italy funded by the Italian Foundation for Innovation COTEC within the MoU of cooperation with GITA.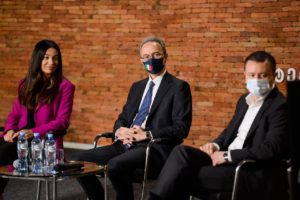 The winners will be hosted at "Spici", an international accelerator and center for entrepreneurship within the Technological Pole of the University of Naples "Federico II" High-level speakers, both from Italy and Georgia, joined the event, including the Assessor of Innovation within Regional Government of the Italian Region Campania, Ms. Valeria Fascione, the President of COTEC, Prof. Nicolais, and Prof. Ventre from the university of Naples Federico II.
Further opportunities to winners will be provided also in the post-visit perspective, as explained by the Rector of the Business and Technology University of Georgia, Mr. Enukidze.
Following the ceremony, a "Tech2Tech" session was held, providing the opportunity for an interactive discussion between Georgian and Italian innovators. The event was streamed live on social media platforms.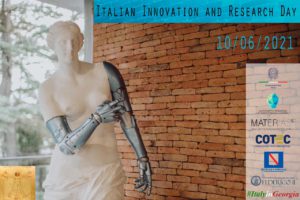 As noted by Ambassador Valvo, Italy is proud to have been one of the first EU members to establish a bilateral MoU of cooperation with Georgia in the field of innovation and technology.
The Embassy supported the formal decision by COTEC and GITA – at the end of 2020 – to extend the duration of their cooperation. The Embassy will keep working towards the aim of consolidating and expanding technological cooperation between Italy and Georgia.