In the realm of entertainment and hospitality, Shangri La stands as a distinguished name, known for its exceptional experiences and top-tier service. At the helm of this renowned brand is Darren Keane, who has steered Shangri La to new heights since becoming CEO. With a background rooted in the industry, Keane brings a wealth of experience and a strategic vision for the future. In this exclusive interview, he sheds light on Shangri La's evolution, its role in the broader market, and the strategies in place to ensure a sustainable and responsible gaming environment.
Darren Keane's journey with Storm International began in 1994, where he started as a Pit Boss in Venezuela. Over the years, he steadily climbed the ranks, eventually becoming the CEO of Storm International in 2008. Keane reflects on his remarkable journey, stating, "My journey within Storm International reflects not only my personal growth but also the company's resilience and adaptability in a constantly evolving industry."
With the recent opening of Shangri La in Batumi, Keane is enthusiastic about the new market.
"Our initial goal is to capture a high proportion of this new market which is predominantly driven by Junket players from abroad," he shares.
Keane envisions Shangri La not merely as a gambling establishment, but as an entertainment center. "Our service is second to none, our food is excellent and our entertainment events are legendary," he proudly states. He emphasizes that Shangri La offers an experience akin to going out for a night of fine dining and entertainment.
Keane has faced several challenges during his tenure as CEO, including international migration of operations and the impact of the COVID-19 pandemic. He reflects on how the company's adaptability and resilience were pivotal in overcoming these challenges.
"Immediately the biggest challenge was the migration to different countries while handling the closure of operations in our main market. However, we have simultaneously opened enough other businesses to accommodate both our staff from middle management and also all the gaming equipment in countries abroad. Secondly, I would say the Covid pandemic was incredibly challenging and had a huge effect on our revenue streams. We managed to get through that tough period by reducing expenses dramatically and moving a huge amount of land based foreign players across to our online site. Thirdly, of course, the current war has also greatly affected us in Ukraine. In Kharkiv alone we had only just opened and worked two months before having to close," he says.
Keane's leadership style is characterized by leading by example and maintaining an open-door policy for all staff members. He values loyalty highly and places importance on listening to all ideas.
"We value loyalty highly in Storm and not only reward our staff well but look after them when they have challenging issues in their private lives," he affirms.
Shangri La takes pride in its exceptional levels of service, personalized interactions, and top-quality dining experiences. Keane emphasizes that their gaming experience, featuring unique games and bonuses, sets them apart from their competitors.
For Keane, customer satisfaction hinges on creating an environment where guests feel completely at ease and are treated fairly. "We try to never say no to any customer," he asserts, highlighting the company's commitment to meeting customer needs.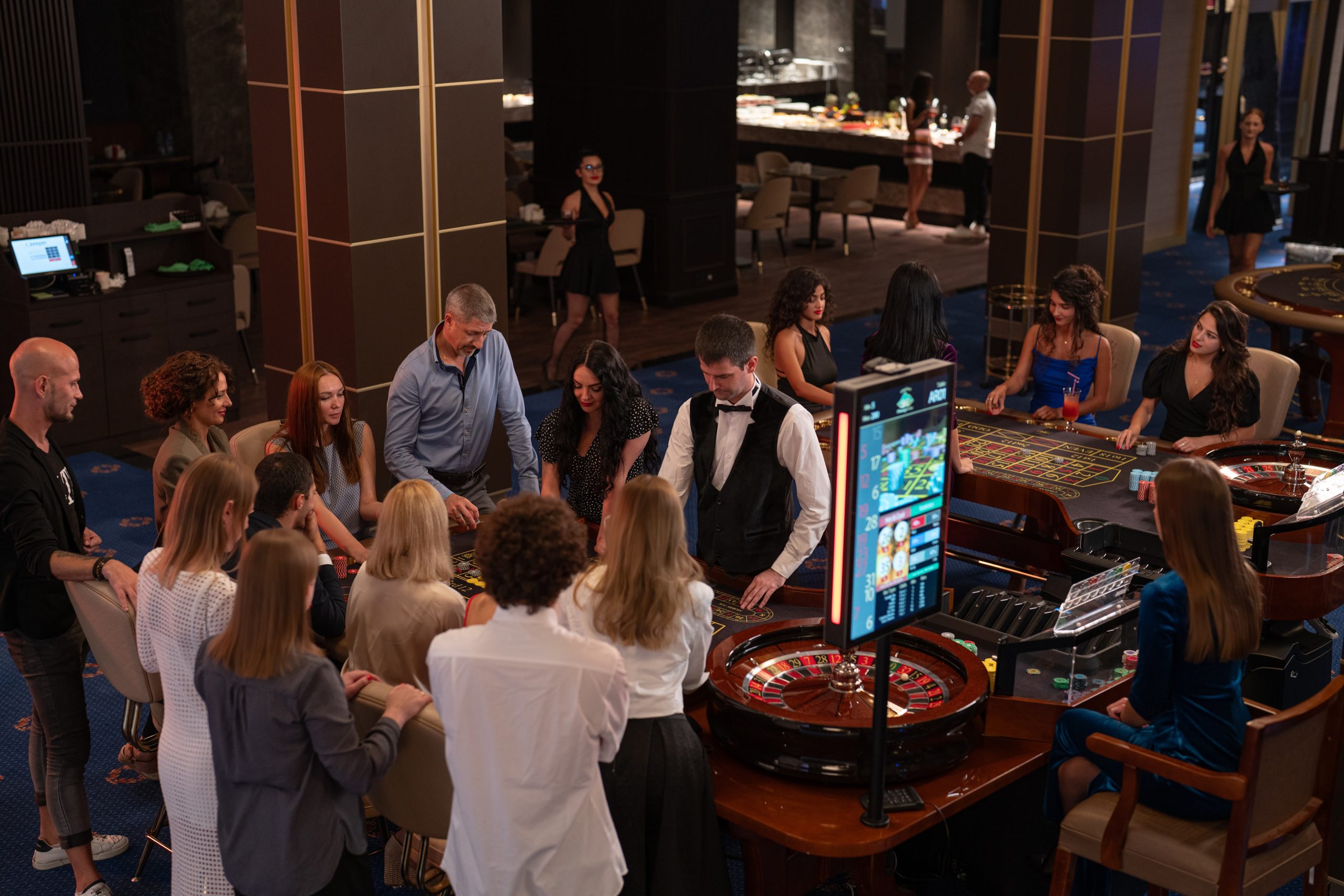 He underscores the importance of introducing new and engaging games to keep interest levels high among customers. Shangri La is committed to staying updated with the latest trends and preferences in the entertainment and hospitality sector.
For Keane, sustainability stems from providing a safe environment with excellent service. He emphasizes the importance of fairness in dealings with customers, staff, and suppliers. The Shangri La brand is synonymous with being a professionally run gaming company worldwide.
Darren Keane shares exciting news about the recent opening of Shangri La in Batumi, Georgia. He hints at possible expansion plans in Central Asia, too, highlighting the company's forward-looking approach.
"As I mentioned earlier, our whole focus now is the new Shangri La casino which opened on August 1st in the 5-star Ramada hotel in Batumi Georgia. After that, we have possible expansion plans in central Asia."
He emphasizes Storm International's commitment to responsible gaming. Management is extensively trained to identify and address problem gambling promptly. Players in need of assistance are offered support and guidance towards professional help.
"For Storm International the mother company to Shangri Las worldwide, we take responsible gaming very seriously. All our management are highly trained individuals who can spot problem gamblers very quickly and address their issues. We immediately stop their play, talk with them about any dependency issues and help them to find professional help."
Shangri La has implemented its own online slots system to enhance user satisfaction and provide players with additional rewards. Keane assures us that the company adheres to the regulatory requirements of each country where they operate.
"We have our own slots online system, which enhances user satisfaction and gives players many additional rewards.
"In every country there are regulatory challenges which must be adhered to and we make sure to follow the rules of each country 100%."
In addition to gaming, Shangri La offers a range of innovative game tournaments, lotteries, and concerts to create a unique and unforgettable entertainment experience for their patrons.
By Mariam Gorkhelashvili