On June 3, 2023, Tbilisi hosted the GIMPHA Eighth International Health Conference. The conference was held by the Georgian International Medical and Public Health Association (GIMPHA) in partnership with Megalab, the first JCI accredited laboratory in Transcaucasia. The conference aimed to facilitate meetings between Georgian and European healthcare professionals, allow the sharing of knowledge and experience, and promote the development of medicine.
To find out more about the importance of the conference, GEORGIA TODAY talked to Lika Ghachava, head of the Georgian representative office of the Association GIMPHA and Alex Baidoshvili, professor, president of the GIMPHA association, head of the pathology department of Megalab.
"GIMPHA was founded in 2012 in the Amsterdam. Georgian doctors working abroad are united in this association," Lika tells us. "At the 8th International Health Conference, there were many people who wanted to attend but as places were limited, they couldn't. In addition to bringing our professionals from abroad who shared their experience with Georgian doctors, contacts were exchanged and new projects were planned."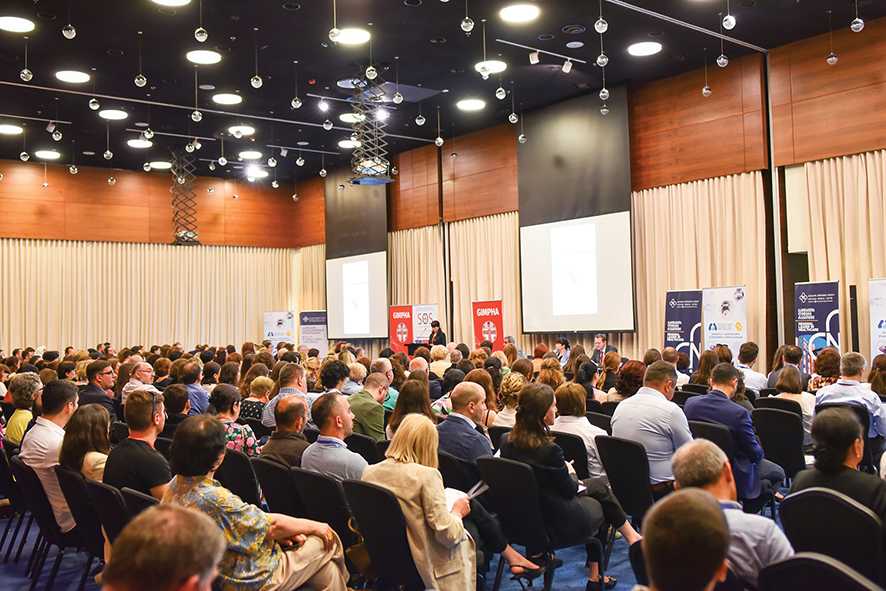 "Our association is actively involved in the development of medicine in Georgia, this is the goal we united around," Alex says. "The main goal of this conference is the exchange of information. It is worth noting that every year there is a great response to these conferences, but this year especially many doctors wanted to participate, which makes us happy. About 500 doctors registered for the one-day conference, which is a very large number. We are saddened to say that we had to turn away too many of our colleagues because the number of places was limited. We will try to hold larger conferences in the coming years. We are a completely independent association, so our doors are always open to any medical institution."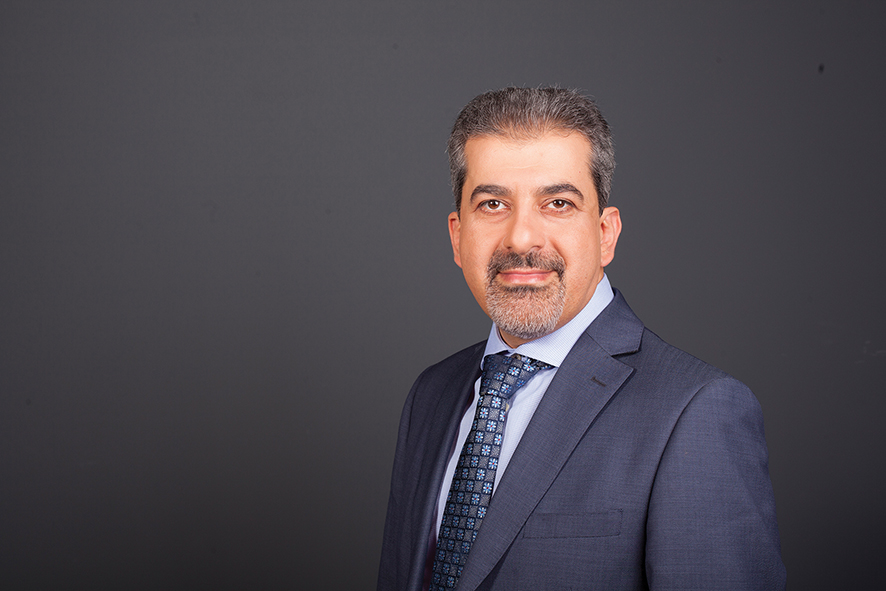 Megalab is the largest multidisciplinary laboratory in the Caucasus region, combining both clinical and pathological departments. The laboratory is designed in accordance with the JCI (Joint Commission International) standard, which is the highest body for accreditation of medical institutions in the United States of America. To find out more, GEORGIA TODAY talked to Nino Ghulatava, medical director of Megalab.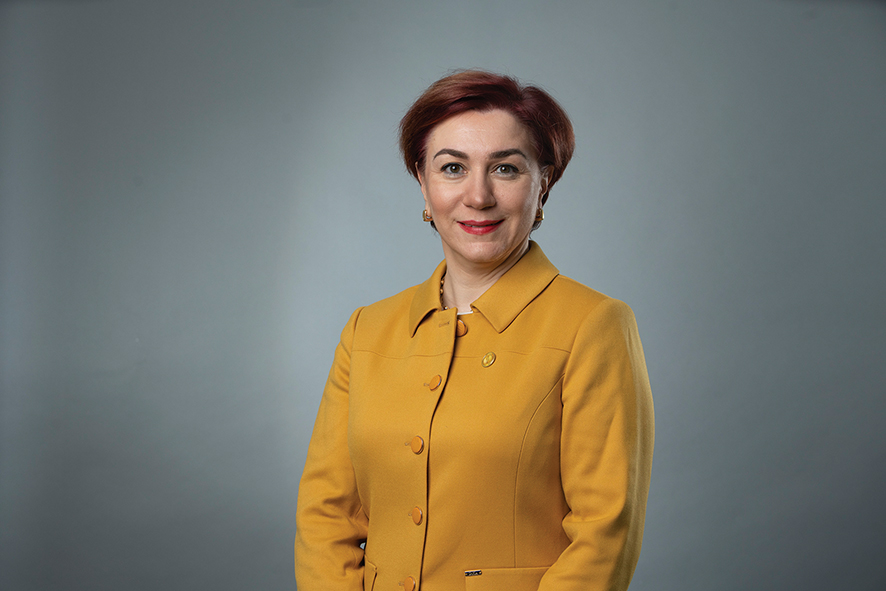 "Foreign partners took part in the creation of Megalab, which will continue to actively participate in the process of quality development and maintenance in the future," she tells us. "Megalab is a laboratory hypermarket that constantly takes care to raise the qualifications of its staff with various international and local trainings. In addition, Megalab promotes the upbringing of the next generations, the education of students and residents and their employment, within the framework of the development of corporate social responsibility."

She notes that since January 2019, more than 100 medical institutions, including leading hospitals, have been cooperating with the laboratory. Today, Megalab serves more than 3,000 patients a day, and the number of tests performed daily exceeds 10,000.
We ask her to tell us about the Megalab services.
"Megalab is the only multidisciplinary laboratory in Georgia," she notes. "Therefore, it is possible to conduct all types of laboratory research here. The service is available to everyone, as Megalab has both a central laboratory and branches in Tbilisi, Kutaisi, Rustavi and Batumi. In addition, Megalab offers the service 'Mega Drive,' through which it is possible to submit both blood samples and smears without getting out of the car. Also we have another service – people can call us and we will come to them for free. There is also a department of infectious diseases in Megalab, which is headed by Giorgi Kandelaki.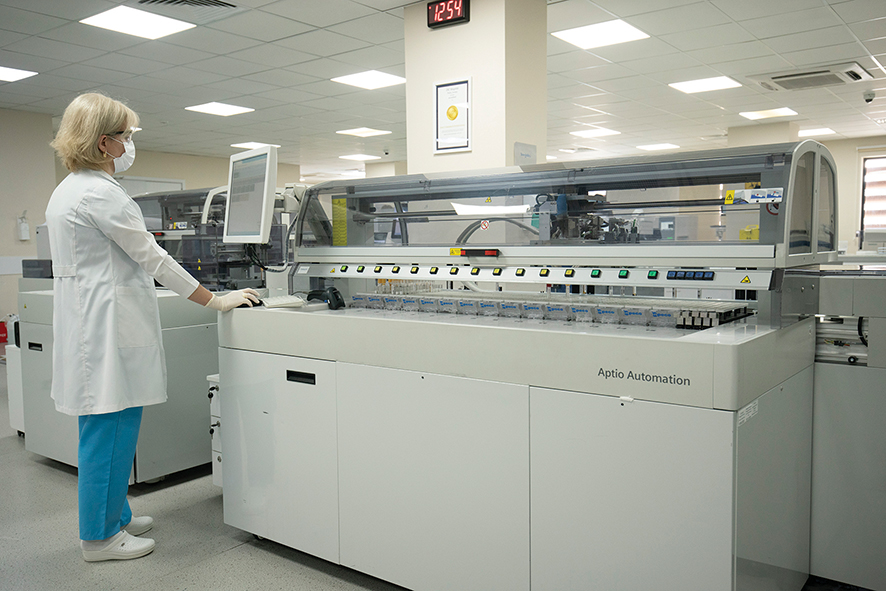 What's the latest at Megalab?
We have received JCI international accreditation and become the first medical laboratory in Transcaucasia to receive this accreditation. This made us the 39th laboratory in the world, and the first in Georgia, to have passed this accreditation.
We guarantee a high-precision laboratory component, which is, together with the diagnostic component, focused on patient data safety and privacy, and high accuracy of laboratory studies.
In addition, we have ongoing studies looking into genetic mutations, which is important in clinical oncology. We strengthened our oncohematological direction in microbiology, and started the identification of difficult to diagnose fungi in Georgia. We have added a lot of research in the clinical direction, multiplex analyses, etc.
Tell us about Megalab's future plans.
"In the near future, we will be offering patients tests performed on a sequencer, which will allow us to conduct genetic studies, pre-natal diagnostics, high-resolution histocompatibility of stem cell transplants, and of course, bacterial sequencing. These are the issues we will finish working on soon," Nino noted.
By Mariam Mtivlishvili