The Prime Minister of Georgia Irakli Garibashvili spoke at today's government sitting about his visit to Brussels scheduled for March 15-17.
He noted that high-level meetings will be held within the framework of the visit in the European Commission, the European Council and NATO.
"On March 16, the 6th session of the EU-Georgia Association Council will be held. We will present Georgia's significant progress in the reform implementation process," Prime Minister said.
The Head of Government once again thanked the President of the European Council Charles Michel and noted that he appreciates his support for Georgia.
At the same time, Garibashvili said he welcomes the arrival of President Michel's personal representative, Christian Danielsson, in Georgia and his participation in the EU-supported political dialogue.
"I would like to once again thank the President of the European Council, Charles Michel, and say that we greatly appreciate his support, his involvement in processes related to our country.
"Here, I would like to emphasize that we are ready to continue the constructive dialogue mode. We fully share the Council of Europe's recommendation and advice that the opposition and the government should find a common language and reach an agreement as soon as possible so that our Parliament can begin normal work and return the country to normal political life.
"Most importantly, we should all be guided by the interests of the Georgian people and our state," Irakli Garibashvili said.
For the record, the President of the European Council, Charles Michel, has sent a Personal Representative to Georgia for a dialogue. Michel arrived in Tbilisi on March 1 and held a dialogue between the opposition and ruling party. Christian Danielsson, Charles Michel's personal representative, is expected to relaunch dialogue among Georgia's political parties.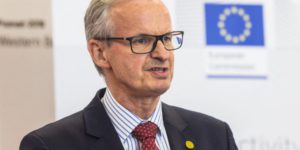 By Ana Dumbadze
Related Story: Charles Michel: Today I'm Proud, Important Steps were Taken in the Right Direction