Georgian actors Tornike Gogrichiani, Tornike Bziava, Tina Dalakishvili and young actor Andro Japaridze are participating in the second part of the Netflix movie "Extraction", which will be released in December 2022.
Dato Bakhtadze and Irakli Kvirikadze have important roles as participants in a Georgian group. Brothers Tornike Gogrichiani and Tornike Bziava play the roles of Georgian gangsters.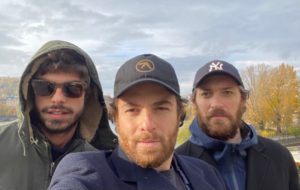 Tina Dalakishvili plays the role of the wife of one of the gangsters, and Andro Japaridze plays the role of her son.
The budget of the first part of "Extraction" was about $100 million.