"The despair of the opponents clearly shows the success of our rally," Irakli Kobakhidze, the chairman of the Georgian Dream, said at a briefing in the office of the ruling party during the assessment of the rally held yesterday.
Kobakhidze thanked the protesters and noted that the public gathered at Freedom Square yesterday "made it clear to everyone that they will not allow the return of people who are violent to their state, church and people."
"First of all, on behalf of the party, I would like to thank the tens of thousands of our fellow citizens gathered in Freedom Square, our supporters for the rally and for the very strong enthusiasm that united us around the idea of ​​freedom yesterday.
"Yesterday everyone saw once again where the real power of the people is. Everyone has seen that the Georgian society is a truly European society, which does not give up dignity, freedom, peace and the well-being of its homeland.
"It is these values ​​that united us on September 29, 2012, in Freedom Square, when the people, led by Bidzina Ivanishvili, demonstrated their power against a criminal regime based on violence and lies.
"In Freedom Square yesterday, these values ​​reunited people, who made it clear to everyone that they would not allow the return of violent people who were violent towards their state, church and people.
"Lots of people went a long way to attend the rally. Thank you to each participant of the gathering for this effort, which will surely be crowned with our common victory, the common victory of our country.
"We cannot but respond very briefly to the desperate rhetoric of our political opponents in connection with yesterday's rally. This despair demonstrates the success of our rally.
"When they were in power, they physically abused people. And now that they can no longer afford it, physical violence has been replaced by verbal violence. It is clear that if these people are given the opportunity to regain power, they will turn verbal violence into physical violence again.
"Our goal is to win the elections in all twenty municipalities, so that from October 30 we can continue to take care of the development of our country and each municipality with new energy," Kobakhidze said.
A rally in support of the Georgian Dream was held in Tbilisi yesterday. The concluding rally of the party, which took place in Freedom Square, started at 17:00 and lasted for about an hour. Citizens from different regions joined the demonstration.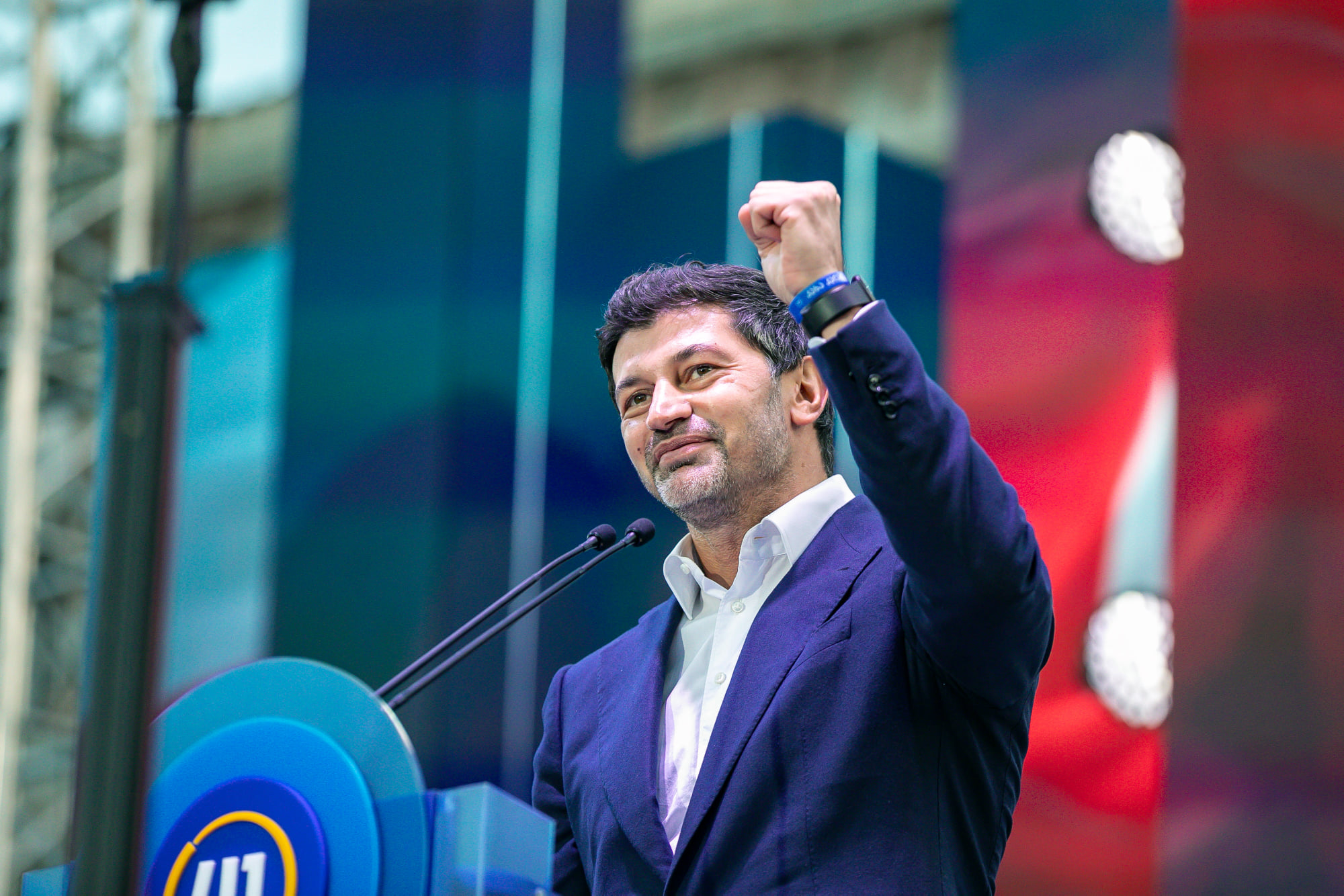 Georgian Dream leaders addressed the rally participants, including Prime Minister Irakli Garibashvili, party chairman Irakli Kobakhidze and Tbilisi mayoral candidate Kakha Kaladze. They called on the citizens to vote in the second round of self-government elections on October 30.
By Ana Dumbadze
Photos: Georgian Dream/Facebook
Related Story: PM: People Fighting for Freedom Gathered at Freedom Square, People who in 2012 Showed Strength of Georgian People