The Italian Embassy thanked the Italian Football Federation (FIGC) and the Coverchano Football Museum for the exhibition "Football Adventure: A Journey through the History of the Italian National Football Team", which was presented at the Museum of Modern Art (MOMA) in Tbilisi on June 2, 2023, as part of the Italian National Day.
The exposition was created to promote Italy through one of the most famous symbols of Italy – the national football team (which includes the youth and women's football teams) – presents a rich gallery of photographs and tells the story of the creation of the Italian national team, its victories and triumphs. In Georgia (a country where Italian football is followed with great interest), the exhibition was visited by about 1000 guests and it was well received.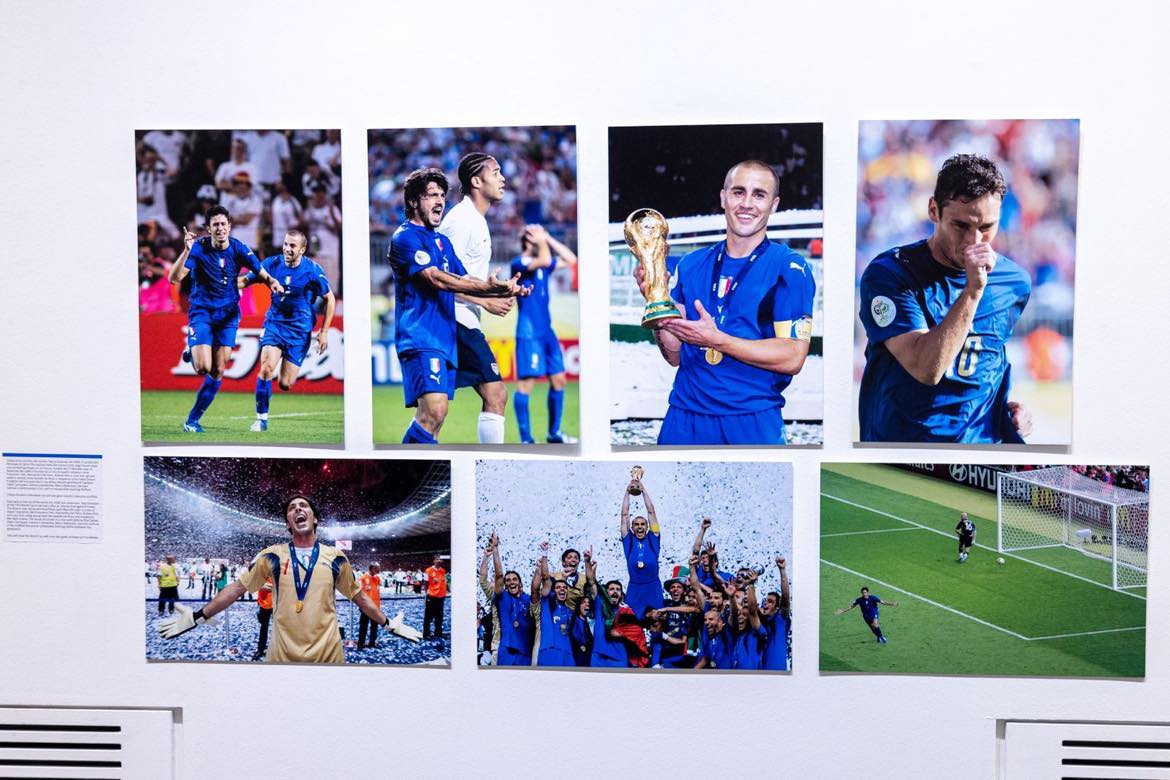 The photos depict the first steps of the Italian football team, the historic successes achieved under the leadership of the legendary coach of the "Squadra Azzura", Vittorio Pozzo (two consecutive FIFA World Cups and the Olympic gold medal), the victories first held in Spain in 1982, and then in Germany in 2006 held in the world championships.
"The exhibition includes photographs depicting various emotional moments: the defeat in the penalty shootout of the 1994 championship final and the mourning over the tragic death of members of the "Grande Torino" team; Also, the 1968 UEFA European Football Championship, which was hosted by Italy, and in 2021, the first European Championship held after the pandemic, which was won by the Italian football team led by Roberto Mancini. Our national team is an invariable member of the most successful trio in the history of world football, and the moments of its triumph occupy an important place in the collective memory not only of Italy, but also of the world," the Italian Embassy in Tbilisi announced.