The Embassy of Israel & MASHAV (Israel's International Development Cooperation Agency) this week donated a state-of-the-art Israeli greenhouse to the Georgian Agricultural Scientific Research Center.
The handover was the first step in implementing a long-term vision of turning the Center into a regional Israeli agro-technology demonstration and training hub for the entire region. Agronomists and experts from Israel, Georgia, and neighboring countries will have the opportunity to share training, knowledge and experience with each other.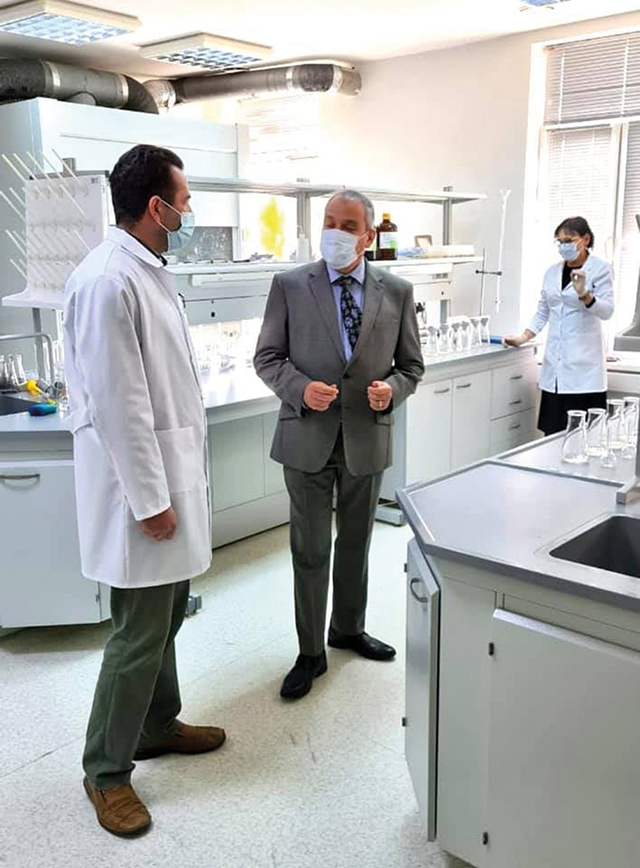 The state-of-art greenhouse is equipped with ventilation, fertilization and drip irrigation systems. The next phase will see the introduction of Israeli hydroponics technology (an innovative method for cultivating crops without soil) to the Center.
MASHAV is the International Cooperation Development Agency of the Ministry of Foreign Affairs of Israel, which was launched in Georgia in 1992, shortly after the opening of the Embassy. To date, more than 1600 specialists from Georgia have received professional MASHAV training – both in Israel and Georgia – in a wide spectrum of disciplines (agriculture, innovation & technology, education, entrepreneurship, healthcare, women's empowerment etc.).
The handover ceremony was attended by the Ambassador of Israel to Georgia, Ran Gidor, Deputy Minister of Environment Protection and Agriculture, Solomon Pavliashvili, and Deputy Chair of Environmental Protection and Natural Resources Committee Khatia Tsilosani.
Next year, both countries will celebrate 30 years of bilateral diplomatic relations, and it is hoped that this agricultural demonstration hub will develop into one of its most outstanding landmarks.