On the decision of the Interagency Coordination Council, certain restrictions in the country will be lifted after the introduction of the Green Passports concept from December 1, which means that unvaccinated citizens and those without proof of corona-free status will not be allowed to enter public facilities, including bars, cafes, restaurants, cinemas, theaters and entertainment centers.
In relation to this, the restrictions on restaurant working hours will be lifted from December 1. Until now restaurants had to close at 23:00. However, the restriction on the number of restaurant guests remains in force.
"Restaurants, which can receive guests only with green passports from December 1, will have their hourly restrictions lifted. All restaurants are obliged to accept customers from December 1 only if they have proof of green status," stated Giorgi Ghibradze, Chief of the Operational Staff of the Interagency Coordination Council.
Due to these changes, cinema, theater, and opera house attendances are expected to grow from 30% to 50%.
This week, the Council also ruled that citizens of Georgia who are vaccinated in Georgia and enter the country by land will be exempted from the obligation to submit a PCR test.
"The PCR obligation for vaccinated people will no longer be in force. PCR obligation was already lifted on entry by air," Ghibradze explained.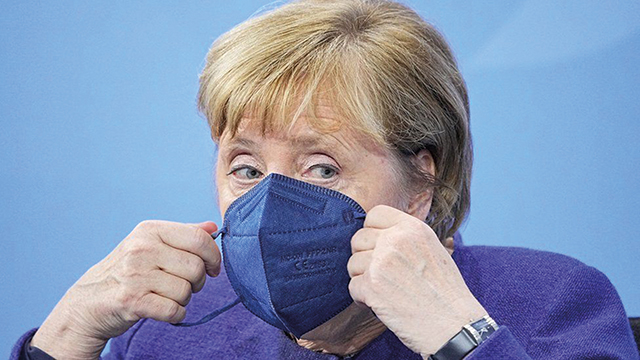 The Statistics
Regarding the current epidemiological situation in the country, a slight improvement and stabilization has been detected recently, however, the situation is not entirely promising at this stage.
Georgia recorded 5085 coronavirus cases, 4428 recoveries, and 62 deaths on Tuesday. Tbilisi recorded the highest number of 1815 Covid-19 cases, followed by the Imereti region with 997 cases, and the Shida Kartli region with 497 cases.
It reported 3201 coronavirus cases, 4098 recoveries, and 64 deaths on Wednesday. Tbilisi recorded 1383 cases, followed by Imereti with 536 cases and the Samegrelo-Zemo Svaneti region with 263 cases.
Georgia reported 4331 coronavirus cases, 4804 recoveries, and 57 deaths on Thursday. Tbilisi recorded the highest number of 1623 Covid-19 cases, followed by the Imereti region with 822 cases, and the Shida Kartli region with 428 cases.
The daily test-positivity rate stands at 8.17 %, while it was 9.06 % in the past 14 days.
Georgia's total case tally reached 826,714, of which 768,559 people recovered and 11,736 died.
As of November 25, 2,122.856 people had received a Covid-19 vaccine.
The Vaccination Campaign
Head of National Center for Disease Control (NCDC), Amiran Gamkrelidze, commented on Georgia's slow vaccination rate (37%) this week, saying it needs to reach 60% to improve the epidemiological situation.
He noted that the vaccination rate increased after the launch of the 200 GEL pension bonuses for individuals over 60 years of age, "but this is not enough."
Earlier, the government said pensioners would receive a 200 GEL bonus after getting their first vaccine dose.
The Cases Worldwide
The situation worldwide is also challenging, seeing various countries re-introducing lockdowns and restrictions to reduce the spread of the pandemic.
Germany
Germany is set to introduce tighter curbs on people who have not been vaccinated against Covid-19, as cases in the country hit a record high.
Restrictions for unvaccinated people will be introduced in areas where hospital admissions exceed a set threshold, Chancellor Angela Merkel and leaders of Germany's 16 states agreed.
Under the rules, the unvaccinated will be excluded from certain venues.
Mrs. Merkel described the situation with Covid in the country as "dramatic," reported the BBC.
Austria
Austria this week imposed a full national lockdown on the unvaccinated. Chancellor Alexander Schallenberg said it would last a maximum of 20 days and there would be a legal requirement to get vaccinated from 1 February 2022.
Under the measures, Austrians will be asked to work from home, non-essential shops will close, and schools will remain open for children who require face-to-face learning. This will continue until 12 December, but will be reassessed after 10 days.
Republic of Ireland
New Covid-19 restrictions have also been imposed in the Republic of Ireland. The recommendation is for citizens to "work from home unless it is absolutely necessary." Workers began to return to offices in September when restrictions were eased.
Russia
Russia on Thursday confirmed 33,796 new Covid-19 cases in 24 hours, taking the nationwide tally to 9,468,189, the official monitoring and response center said. The national death toll grew to 269,057.
Meanwhile, Moscow, Russia's worst-hit region, reported 3349 new cases, taking its total to 1,930,050.
President Vladimir Putin on Wednesday repeated his stance that Covid-19 vaccination should be voluntary, as regions and cities tighten restrictions on the unvaccinated.
He added that he received a nasal Covid-19 vaccine Wednesday, days after saying he received a Sputnik Light booster shot.
The Siberian region of Russia has become the first in the country to impose self-isolation rules for residents who haven't yet been vaccinated against Covid-19.
Ukraine
The same was applied in Ukraine. "While vaccination rates in Eastern Europe have generally lagged, Ukraine has one of the lowest in the region," reports Voanews.
According to the source, the country is setting records almost every day for infections and deaths, most recently on Tuesday, when 838 deaths were reported.
The Covid-19 wave is pushing Ukraine's doctors to the limit. Yulia Tymoshenko, a former prime minister who leads the opposition Batkivshchyna party, said she has traveled to many hospitals in Ukraine and found shortages everywhere.
By Ana Dumbadze