Construction company "Dagi" was established in 2003 and carries out construction-renovation-reconstruction work with complete quality control, which is conditioned by the company's many years of experience, and a unified team of qualified engineers and architects.
Dagi's projects include the rehabilitation of historic sites such as Vake Park, Dedaena Park, and March 9 Gardens, and the rehabilitation of the Chiatura Cable cars.
"For us, this field is not just business – it is a better infrastructural future for the country. The future is nothing without the past, history, and traditions. Therefore, working on historical projects has great importance, it makes you able to create not only the future but also to preserve the past of the country while trying to adapt it to the modern reality," Dagi's co-founder, Tamar Chkhetia, told GEORGIA TODAY, adding that working on historic projects comes with great responsibility, because in addition to the construction process, one also has to deal with the emotional aspects of the community. "Obviously, we are analyzing this well and we are trying our best to take into account all the details of market demands," she said.
The company's sphere of business is wide. One aspect of their work that Dagi's representatives take pride in is the company's active involvement in the implementation of educational projects throughout the country.
In recent years, the name of the company is associated with the projects of many vocational schools – the construction of vocational schools in Khashuri, Borjomi, Tskaltubo, and Marneuli, and the rehabilitation or construction of schools, kindergartens and universities. Their work includes a mathematics school of the highest standards in Batumi; Zestaponi Public School, which is a cultural heritage site; and schools in the village of Zemo Machkhani, Zeda Sakara, and Martvili.
As Chkhetia points out, in 2012, the company's development agenda came at a time when it was necessary to refine the existing quality system and evaluate it. Therefore, in order to improve the discipline of business processes, it was decided to introduce the ISO 9001-2008 standard. As a result of the inspection, they received a certificate, which was then refined in accordance with modern standards, and as a result of re-certification, they already have ISO 9001-2015.
Dagi is the first construction company in Georgia to be awarded safety and environmental certifications: ISO OHSAS 18001: 2007 and ISO 14001: 2004, which was also re-certified as ISO OHSAS 18001: 2015. As Chkhetia points out, the company pays great attention to protecting labor safety. Starting from June 18, 2012, Dagi has been registered on the State Procurement Agency's "White List."
To learn more about Dagi's work, GEORGIA TODAY sat down with Tamar Chkhetia.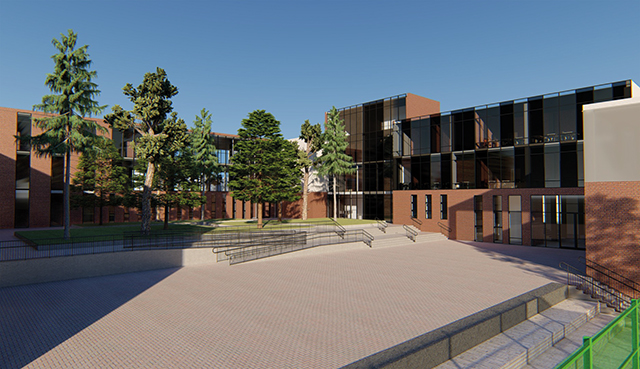 What makes you especially interested in historical spaces?
We treat all projects with equal care. Construction processes use quality building materials, in full compliance with labor safety requirements, current legislation, and construction norms. Nevertheless, historical spaces have additional emotional meaning, as it is the duty of us, as a construction company working on historical projects, to preserve the centuries-old history of our country with the utmost accuracy for the next generation. Therefore, for us, rehabilitated, renovated historical spaces or buildings mean a more beautiful, prosperous, and developed country.
What difficulties do you face when it comes to working on historical projects?
The main difficulty we encounter in this process is the maximum preservation of the original historical appearance while taking into account modern needs, requirements, or standards. There are cases when a specific, old form or function is incompatible with modern standards. Therefore, we have to change it, improve it and, at the same time, take into account public opinion. The list of projects implemented by Dagi includes the rehabilitation of a number of cultural heritage monuments, where the original appearance was preserved and the damaged part was restored with maximum authenticity. For example, during the rehabilitation of Agmashenebeli Avenue, a number of buildings with the status of cultural heritage monument were restored. Currently, the rehabilitation of Ivane Javakhishvili Tbilisi State University, which is also a cultural heritage monument, is in the final phase. Dagi's name is also associated with the rehabilitation of the Kutaisi Opera House.
Currently, you are working on a project for a new building of the Public Broadcaster. what is the concept of this project and what should the public expect?
"The project of the new building of the Public Broadcaster is innovative because the selection of the design and visuals of the building was entrusted to the public – for the first time in the Georgian reality the design and visuals of the building were selected through Facebook. This project is a subject of more public interest than other projects. We have fully understood this responsibility and in compliance with the project and the current standards, we will offer a new building of the Public Broadcaster at N31 Politkovskaya Street in Tbilisi."
Chkhetia notes that the company takes great pride in working in the field of education. "We strongly believe that the development of the country begins with an educated society. When building an educational infrastructure, each of us has the feeling that we are doing all this for our own children, that sooner or later, our children will study in one of the schools, vocational schools, and universities. That is why we take into account the interests of children, parents, and teachers during the design and construction stages and try to create a comfortable environment to make learning and teaching fun," she said.
The construction of Tbilisi Public School No. 86 was completed this year. The modern design building for 300 students is fully equipped with the latest equipment and technologies. Also, the rehabilitation of Ivane Javakhishvili Tbilisi State University and Tbilisi State Medical University II buildings is at the final stage.
"Clearly, the construction of any educational institution is carried out in accordance with the latest standards of modern construction and fire safety, in compliance with energy efficiency technologies and all construction rules or regulations," noted Chkhetia.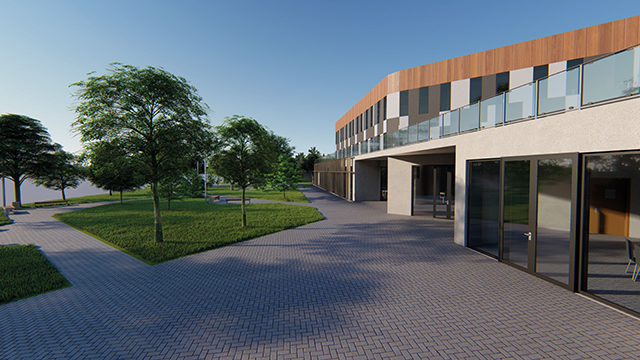 What kind of materials and technologies do you use in the construction process?
We use world-leading, experienced materials, and technologies. Our team is constantly participating in various forums and exhibitions, so as not to miss the latest news and trends in the world. For example, this year, Japanese colleagues personally introduced us to various modern construction technologies developed in their country and already well implemented. In this case, it is important not only our many years of experience, knowledge, and education but also our constant pursuit of development. In the same way, we choose technological innovations, learn how to apply them in practice, and only then do we begin to integrate them into our projects. Otherwise, it is impossible to get the desired result. I think Dagi's formula for success lies in its constant desire for development.
Has anything changed for Dagi's employees since the adoption of the new Labor Code?
We are proud of the fact that at Dagi, we work on the principle of one team. We appreciate every brick laid by our staff. Shift work is one of those issues that actually precludes overtime work. Dagi is one of or probably the only construction company that had a group of painters staffed entirely by women. This proves once again that there is a woman's place in all and any field of activity, including construction. Consequently, the enactment of the new Labor Code has not changed the approach to employees.
What is the company development strategy?
The Dagi development strategy can be formulated as follows: Our goal is to introduce as many modern construction concepts as possible in Georgia. This implies both technologies and methodology; To train more workers and create more projects that will become a calling card for our country, which in turn will strengthen, beautify and develop Georgia. We have been following this strategy for 20 years already. Dagi's field of activity is really diverse and includes the construction, reconstruction, and rehabilitation of public spaces, parks, squares, office buildings, houses, hotels, water and reclamation systems, roads, bridges, tunnels, ropes, and others. In the future, we are thinking of expanding our field of activity and completing many interesting projects successfully.
EXCLUSIVE INTERVIEW BY KETI SKHIRTLADZE