The residents of Tbilisi demand the area of former restaurant 'Budapest' officially be integrated into Vake Park, a recreational area in the central Vake district.
For this purpose, citizens have developed a special petition, which is available on the website change.org, and are currently collecting signatures.
"We, the residents of Tbilisi, have two simple demands:
"End the dispute over the land plot of  restaurant 'Budapest' and, as promised, officially return it to the park territory. An open amphitheater with green grass provided by the current rehabilitation project should be constructed in this area. No construction should be considered in this area.
"Practice shows that such rehabilitation processes are not short-term. Therefore, we request to divide the Vake Park rehabilitation into stages and close the relevant areas gradually. Closing the entire park, in a pandemic, when walking in the fresh air, even considering the recommendations of the World Health Organization, is vital for the population, is a completely unacceptable and outrageous act," note the initiators of the petition.
Activists note that they will be looking forward to the response and concrete steps from City Hall and Mayor Kakha Kaladze by March 21, otherwise, they plan to hold rallies at the entrance of the Park.
Construction of the Budapest Hotel in Vake Park, on the territory of a former restaurant area, has caused protest among citizens who oppose distortion of the environment and recreation area by construction.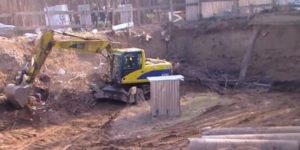 The construction of the hotel has been suspended several times due to public protests and court hearings.
On January 16, 2019, the Supreme Court upheld the 2013 ordinance of the former mayor of Tbilisi, Gigi Ugulava, and the investor regained a legal permit to build a hotel in Vake Park.
Following the decision, negotiations on relocation began between the builder and Tbilisi City Hall. At the end of 2020, City Hall announced that nothing could be built in the Vake Park area. However, constructor Giorgi Zakaidze said at the time that the City Hall had been unable to offer an interesting alternative location.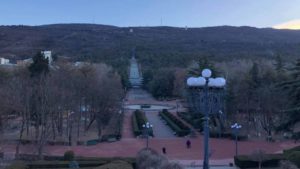 Mayor Kakha Kaladze announced on February 3 that Vake Park would be temporarily closed due to rehabilitation works.
He noted that due to the full-scale rehabilitation works, the Park would be completely closed, which also caused protest among citizens.
By Ana Dumbadze
Related Story: Construction of Hotel 'Budapest' in Vake Park Suspended Shortly after Resumption