Carrefour, owned and operated by Majid Al Futtaim in Georgia, has launched Carrefour Brand Days — a period of great promotions and offers on a range of food and non-food items from 10 – 23 March, across all Carrefour Georgia stores.
The above promotions period represents yet another opportunity for customers to enjoy Carrefour's convenient and safe unrivalled shopping experience.
Moreover, during the Carrefour Brand Days, customers will be able to earn and accumulate points using MyCLUB — the brand's special loyalty programme — when purchasing Carrefour products. Customers will be able to double their points throughout the period when buying coffee, ready breakfast, marshmallows, washing liquid, kitchen towel and toilet tissue. Additionally, the full range of Carrefour drinks will be on offer for the whole month: 1 GEL = 1 point; get 1 point for 1 GEL.
Within the Brand Days campaign, Carrefour Investing in the development of its own branded products, in response to customers' growing demand for high quality products at affordable prices. Carrefour is constantly expanding its range of Carrefour private label products that are comparable in quality with leading brands in the market, available at competitive prices.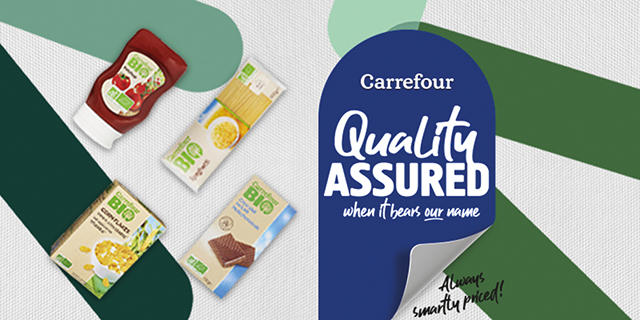 Carrefour's private label
Carrefour Georgia prides itself on offering its communities a vast assortment of up to 40,000 items across its stores. Providing the highest quality products at unbeatable value, Carrefour's private label products are noteworthy due to their exclusivity and distinctive characteristics.
The Carrefour private label products are represented by three pillars: the traceability and quality of their key ingredients; the quality of the product itself, be it the taste, the production, absence of artificial additives and GMOs, and the careful consideration of nutritional value; as well as the safety of the product — all products under Carrefour's private label followed recommended safety guidelines and are tested to ensure they meet stringent standards.
Notably, the ingredients for the brand's products come from all around the world, mainly from Europe, under strict guidelines of sourcing and quality.
One of the ranges under the private label banner is Carrefour Bio. Launched under the general Carrefour private label in 1997, Carrefour Bio offers organic products that adhere to strict rules of biological production, without the use of additional harmful chemicals. These products are designed to fulfill customers' demand of having healthy balanced and desirable diet at reasonable prices.
For those who are health focused or on restricted diets, such as people with diabetes, Carrefour also offers products without or containing reduced amounts of sugar, products without gluten, and healthy substitutes for people with a lactose intolerance.
Social responsibility
Another collection under Carrefour's private label is the brand's EcoPlanet range. As part of the Majid Al Futtaim ecosystem, Carrefour sets the standard for being a sustainable, responsible, self-sufficient business. As part of its eco-conscious strategy, Carrefour offers its EcoPlanet range whose products are made from 100 per cent recycled paper.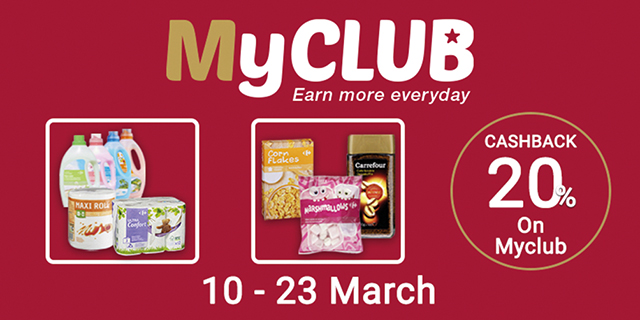 More on MyCLUB
MyCLUB was launched in Georgia a year ago, on Carrefour's seventh anniversary. Carrefour decided to reward its loyal customers by offering them the opportunity to earn points and redeem them through discounts and a unique loyalty program.
To become a member, customers can download the Carrefour Georgia app on the Google Play Store or Apple's App Store and register.