Carrefour is actively expanding both physically and digitally across Georgia.
This time, Carrefour has launched the second biggest store and 5th branch in Batumi, in response to growing consumer demand. Customers can can now browse and purchase groceries conveniently at the new supermarket at Alexander Pushkin St. #37, which boasts an impressive sales area of 1000sqm.
The new Carrefour supermarket offers customers a wide variety of high quality food products and household goods. These include fresh produce, healthy and organic products, baby care, personal care products, exclusive Carrefour branded products, and more. Carrefour maintains its leadership in terms of value, offering the best in range while maintaining competitive pricing.
10 years in Georgia
Celebrating a decade of offering unparalleled shopping experiences to Georgians, Carrefour is celebrating by rewarding returning customers with special surprises, gifts and other fun activities each month throughout 2022. The new supermarket in Batumi is no exception and will be partaking in the anniversary celebrations.
Entering the Georgian market in 2012 was a strategic step for Carrefour. The company has seen strong development prospects in Georgia, and today Carrefour is represented in Georgia with 67 stores and employs up to 3,000 employees.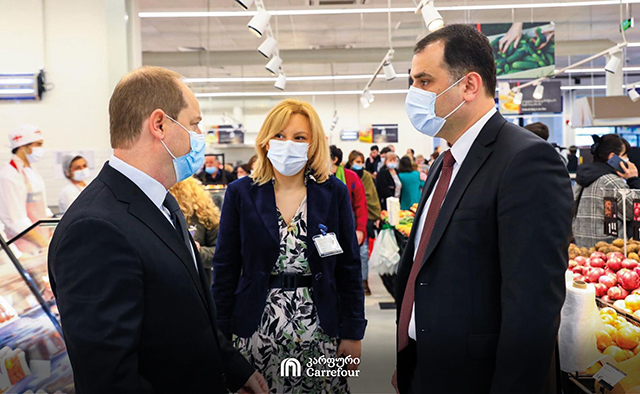 Uplifting Georgian communities
Carrefour's expansion has helped to boost the local economy by creating more direct and indirect employment opportunities for Georgians across the country.
The growth of the brand, especially during the Covid-19 pandemic, further emphasizes its readiness to increase the availability of special, quality products for Georgian consumers, in a convenient and safe environment.
The opening of the new supermarket in Batumi highlights Carrefour's position as a trusted community partner throughout Georgia, and represents the continuation of its active physical expansion across the country. In doing so, the brand introduces its elevated shopping experiences to residents across various regions of the country, allowing them to enjoy access to the highest quality products at affordable prices.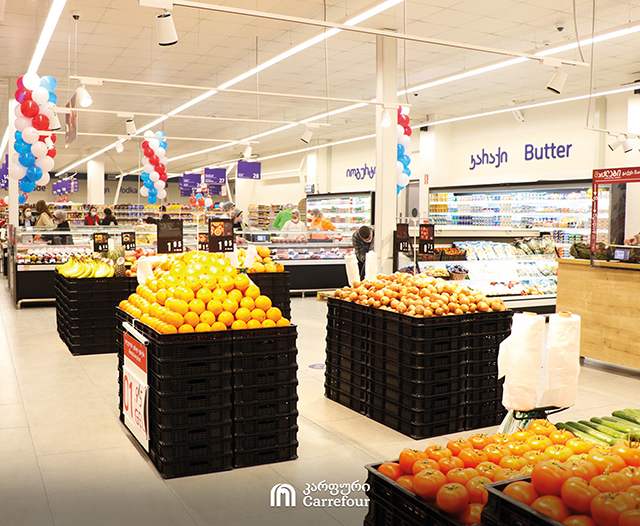 The new, fifth branch in Batumi, is located at Alexander Pushkin #37 Street and will serve customers daily, from 9 am to 10 pm.