Carrefour, owned and operated by Majid Al Futtaim in Georgia, is celebrating the achievements of women and their vital role in society throughout March. To mark the occasions of Mothers' Day and International Women's Day, Carrefour ran various community engagement initiatives in partnership with the Government of the Autonomous Republic of Abkhazia aimed at supporting internally displaced persons (IDPs) and their families.
On 3 March, Carrefour representatives together with the Minister of IDPs of Abkhazia personally visited socially vulnerable mothers of children to show their care and respect. As part of the visit, gift baskets, products and basic necessities were handed out to those most in need, including large families living in Tbilisi and surrounding regions.

Similarly, on the occasion of International Women's Day, Carrefour representatives and the Minister, Levan Tevzaia hosted meritorious women and rewarded them with gifts and necessities. Members of the Abkhazian government also presented them with certificates of appreciation for their many years of contribution and wished them success for the future. Carrefour Georgia noted that it will continue to be involved in activities that honour the dedication and hard work of internally displaced women in the future.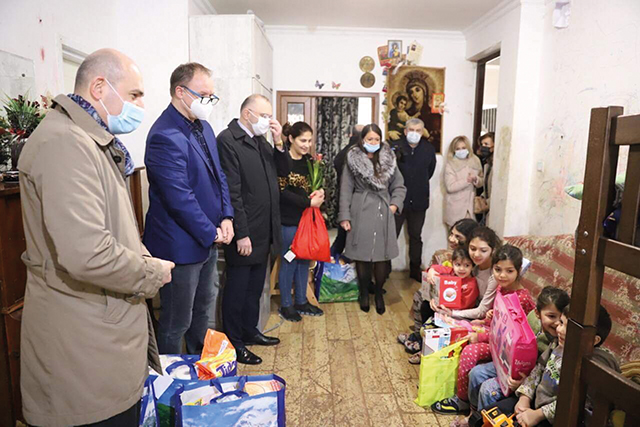 These activities underscore Carrefour's commitment to supporting the growth and prosperity of the communities in the markets it serves. Apart from providing financial and material support, the leading retailer focuses on building interpersonal relationships with its communities by bringing joy and positivity to as many people as possible.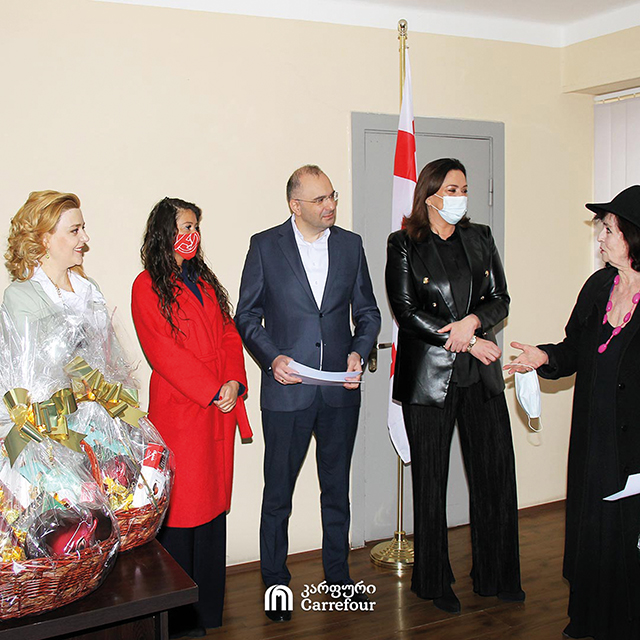 The brand's commitment to improving living conditions of its communities and helping those in need, including the socially vulnerable, youth and elderly, has improved the lives of many, especially during the pandemic.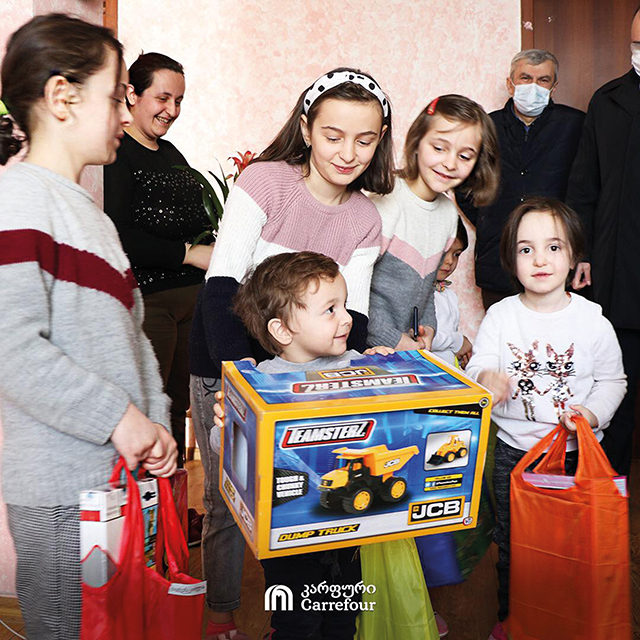 In addition, Carrefour has been active in further charitable activities including a social campaign with Mastercard. The social campaign, implemented through the joint efforts of Carrefour and MasterCard, saw one per cent of all Mastercard transactions completed in Carrefour Georgia stores donated to SOS Children's Village beneficiaries. These donations were used to purchase tablets for 109 children to ensure they are able to further their education and realise their potential.
Such charity activities, over the years, have shaped the brand's reputation among its customers, and its reputation of having a high social responsibility among it.