The campaign 'Women for Women' of Per Te continues, this time hosting a new team of girls to be trained in the profession through a completely free training course. The introductory event was hosted by "Theorema" restaurant and saw the new students given the opportunity to hear about the experiences of the previous group from the same course.

"The first project received so much positive feedback, so much love, and the girls were so empowered, that I became motivated to continue this charity work. My biggest pride is my project 'Women for women,' which helps the socially vulnerable, victims of violence, and girls from ethnic minorities," says Natia Abulashvili, Director of Per Te.
"The reality exceeded my expectations. When I arrived at Per Te, I was met by a special environment and an extraordinary person, Natia. I thought I knew everything because of my age, but I learned a lot from her both professionally and personally. My time at Per Te was the best!" says one graduate student.
The course consists of a theoretical and a practical part. At the beginning, the project participants are given a special preparatory training, through which they learn how to do the work in a way that is different from how others usually do it. This increases the level of motivation. There is a maximum of 4-5 girls in the preparatory groups of Per Te training courses, so that they get top quality out of studying for their future profession.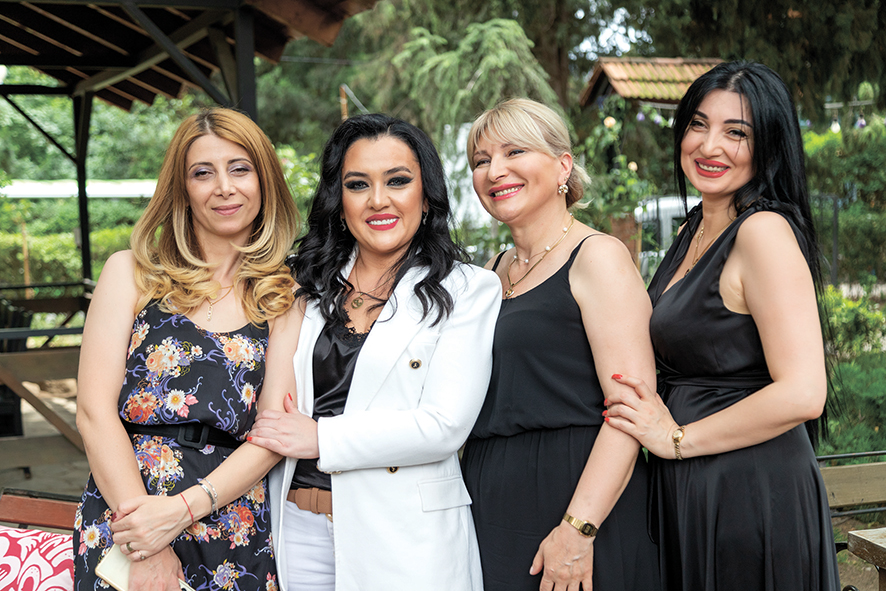 "I've wanted to join this project for a long time and I'm very happy that I'll have the opportunity to participate now. I think that everything will change for the better and I will achieve success from a professional point of view, with Natia's help," says one new course participant.
"I heard about this project a long time ago and I wanted to participate. I contacted the PR manager of Per Te, Masho Javakhishvili, and, after a long wait, I am happy to say I got in and will be on the next Per Te training course. I really hope to succeed," says another new course participant.
The Per Te project has already given many girls the opportunity to learn and acquire a profession. The Women for Women campaign will continue to help women in need, and after the completion of this course, based on the high level of community desire, it will host another group of motivated girls in the fall.
By Mariam Mtivlishvili