It has been almost eight years since our first Auction in 2016, and during this period, we have been doing our very best to promote Georgian art and artists through our auctions, with our BI Auction Competition 'For Young Artists,' and through our collaborative series of artist interviews shared by GEORGIA TODAY – says BI Auction founder partner Bengu Akcardak Kucuk. "Now, we are working on the 5th competition, and continuing that collaboration.
"We started in Autumn 2016, and have since done almost 40 interviews," she notes. "Now, it is BI Auction's pleasure to introduce another very important Georgian artist, Levan Kharanauli, who is very excited about to his new retrospective exhibition at the Georgian National Gallery."
Levan Kharanauli was born in 1963 in Tbilisi. In 1986, he graduated from the Tbilisi State Art Academy. He is the father of seven children and the grandfather of seven grandchildren.
We sat down with Levan to find out about his artwork and that exhibition.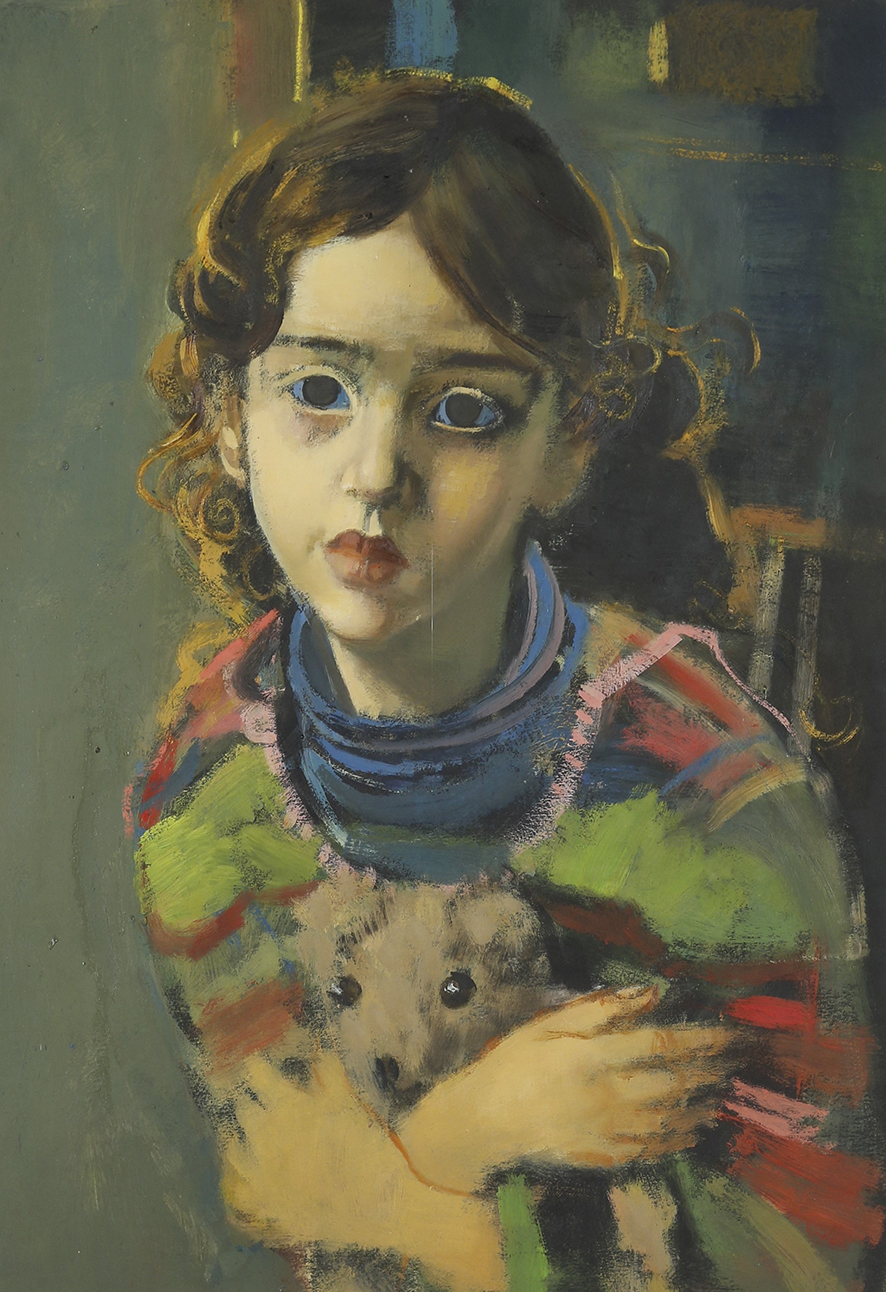 Your exhibition is on until mid November at the Georgian National Gallery on Rustaveli. Tell us about it.
The fact that my works are displayed in such close proximity to those of Pirosmani is a great feeling, and brings a great sense of responsibility. At the same time, the retrospective of my own works takes me back to different times and different people who have come and gone, which is very interesting and causes me at times both joy and sadness.
How do you evaluate the changes in Georgian art?
In my opinion, the spoken language for an artist is painting, and they should never forget that. In general, everything "new" is a continuation: time makes its own "frames".
What are your hopes for Georgian artists and art?
I will answer this with the advice of my teacher, outstanding Georgian artist Temo Machavariani: "Don't tell lies."
Which school of painting has influenced your work most?
Of course, the academic school is the foundation that an artist must rely on, regardless of how he develops his art.
You have a big family. How does it affect and how much does it inspire you in your work? Are any of them following in your footsteps?
Of course family is my main source of inspiration. I often want to transfer to the canvas the momentary glances that I catch in my daily interaction with them – this joy, surprise, contemplation and so on. I also often go back and draw those seemingly simple things that evoke special emotions in me. I want to share this mood in my work. Of course, a big family and noise are good, but sometimes solitude is necessary for work.
In our family, both adults and the young ones appreciate art very much. My three children graduated from the Academy, in the faculties of painting and restoration. They paint and work on the restoration of manuscripts and old Georgian frescoes.
As for the grandchildren, they are still small, and I hope they will also fall in love with painting.
Name an artist or a work of art that you think every artist should see.
Pirosmani is an artist with whom every meeting is a discovery again and again, whose works I think are important to be seen by all creators.