Donna Karan called her "the mother of the industry", Mussolini once called her "a bitch," but both of them as the whole world agreed that she had one title "legend" and her name was fashion publicist Eleanor Lambert. She created New York Fashion Week, the Met Gala, the International Best Dressed List, and the Coty Awards over the course of her iconic 75-year career. One of the most remarkable fashion show she organized was the Battle of Versailles fashion show, the day that American designers made the rest of the world feel their presence, arguably for the very first time.
In 1973 Eleanor Lambert meet Palace of Versailles curator Gerald Van der Kemp, who was seeking opportunities to fundraise for palace renovations. The palace walls which in past centuries saw Marie Antoinette's magic evening needed to be restauration. Eleanor proposed a dinner and fashion show that would feature both French­ and American designers. At the time, the French were the only designers who seemed to matter in the industry. 50 years ago on a late November night five American fashion designers—Oscar de la Renta, Bill Blass, Anne Klein, Halston, and Stephen Burrows—gathered at the Palace of Versailles to show against the five French designers considered the best in the world: Yves Saint Laurent, Hubert de Givenchy, Pierre Cardin, Emanuel Ungaro, and Marc Bohan of Christian Dior. The star-studded room included everyone from Andy Warhol to Josephine Baker and the Princess of Monaco. The Americans arrived with Liza Minnelli and 36 models in tow. American fashion editor and Pulitzer Prize-winning writer – Robin Givhan wrote The Battle of Versailles: The Night American Fashion Stumbled into the Spotlight and Made History explains, "That particular show could not have happened at that particular time, in any other way." It was very much a product of the '70s in its approach to models, dancing, sets and music. It was a day American fashion changed as a whole, both in its approach to design as well as in its international perception.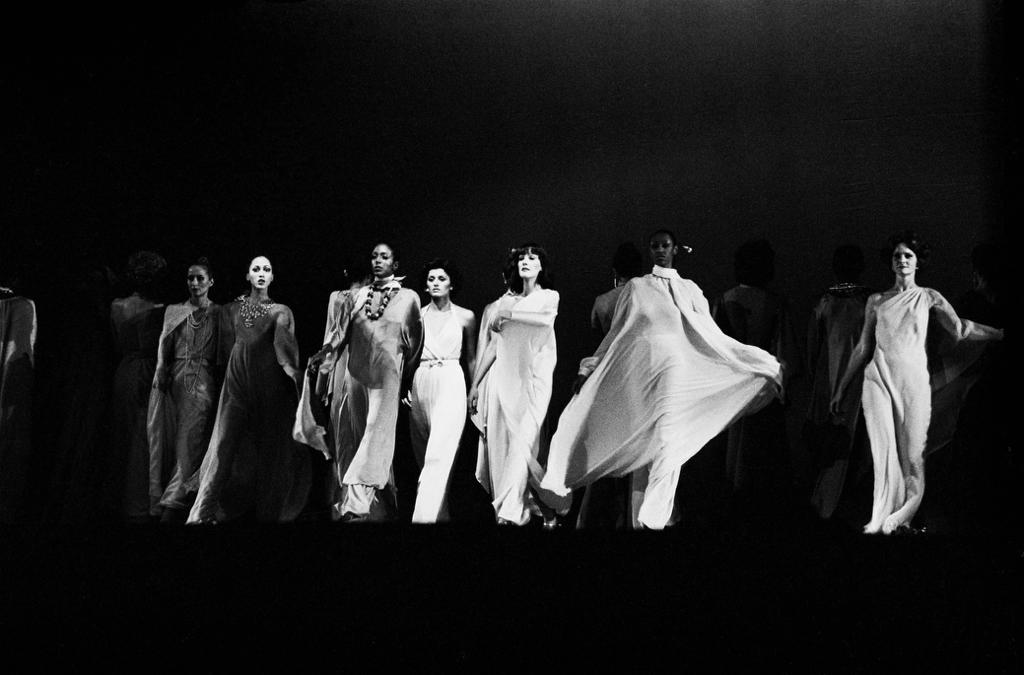 Now 50 years later Coffee Bluff Pictures is Proud to Announce the Celebration of the 50th Anniversary of Versailles '73 Fashion Show in Collaboration with the With Love Halston Foundation and the House of Ungaro. In celebration of the 50th anniversary of the legendary fashion show Versailles '73, will be shown the iconic documentary film, "Versailles '73: American Runway Revolution" on September 29. In addition to the screening, the design students of Istituto Marangoni Paris will present a modern interpretation of the legendary fashions of Halston and Ungaro, two of the iconic designers who participated in the 1973 show. The winners of the fashion presentation will be announced and presented with scholarships at an awards ceremony held at the House of Ungaro. Kobi Halperin, who is now heading Ungaro's women's collections creatively since Resort 21, will be on hand for the ceremony. All events will be held September 27 – 29, 2023 in Paris.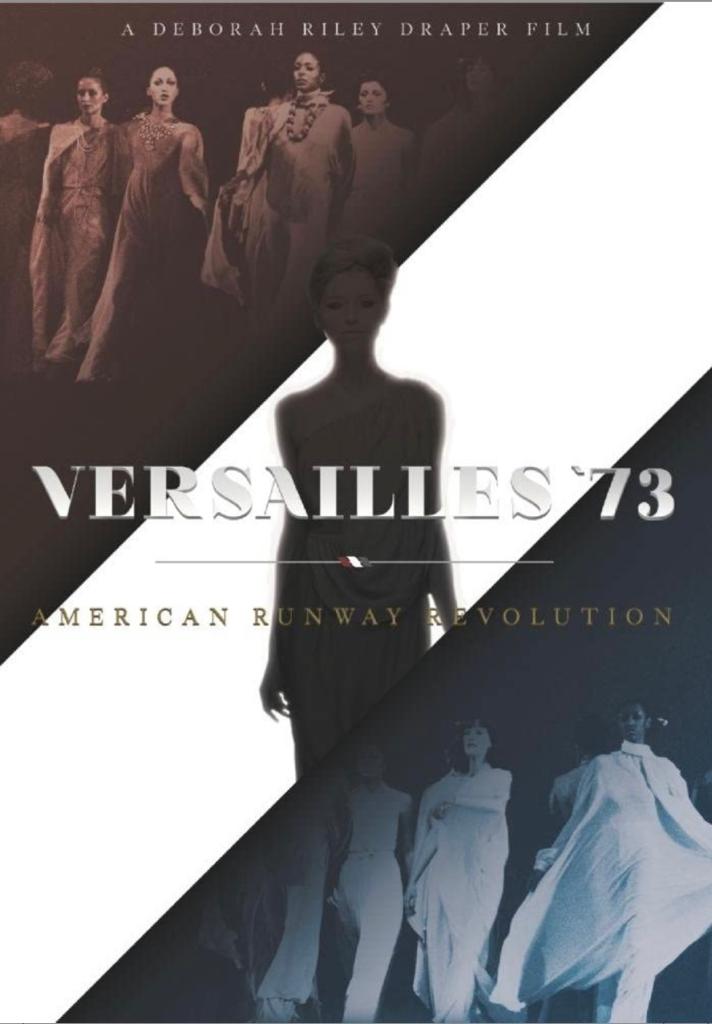 "The story of Versailles '73 is an important part of fashion history, and I am grateful to be the first filmmaker to capture it. My company is delighted to collaborate with our French partner, House of Ungaro, our American partner, With Love Halston Foundation and our media partner, Baller Alert, to honor the 50th anniversary of this ground-breaking fashion show and the change-makers who made it happen. This partnership represents our shared commitment to fostering creativity, inclusion and access as well as our year-long celebration of this fashion milestone." – reported Deborah Riley Draper, CEO of Coffee Bluff Pictures.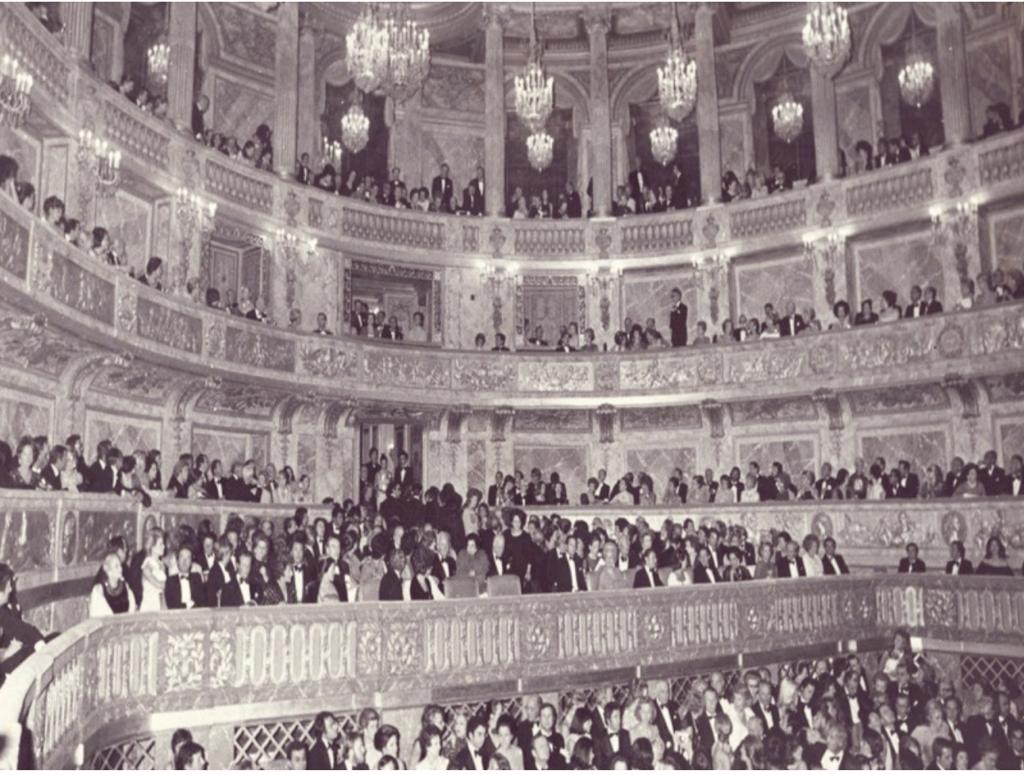 Founder and president of The Halston Archives, Halston's niece LESLEY FROWICK Lesley Frowick commented on the partnership: "Halston was thrilled to be a part of the original Versailles '73 show and we are excited to continue honoring his legacy through this partnership. My uncle would be so proud to see the impact he made on fashion education 50 years later." In interview with Nina Tsipuria 2021 Lesley Frowick reported – " Halston was simply a natural at design and branding. Never one to miss a beat he jumped on the opportunity in November 1973 to join four other American fashion designers (Oscar de la Renta, Bill Blass, Ann Klein, Stephen Burrows) on the stage at Versailles. It was a fundraising event for the Queens Theater where five French designers also presented their recent collections. The artistry of fresh American design, the free flowing movements of the predominately African American models all helped to win over the entire audience. Halston knew the label "made in America" had an undiscovered cache` and he was proud to be able to help pin American fashion on the world stage there at Versailles. Halston's unique style was represented often in his bias-cut gowns. While this technique requires extra fabric and waste of extra cuttings, the manner in which the fabric falls off the female figure is captivating. Halston could see a two-dimensional fabric and create a three-dimensional gown in his own mind. It was sort of like origami, how he structured and deconstructed as it were his designs…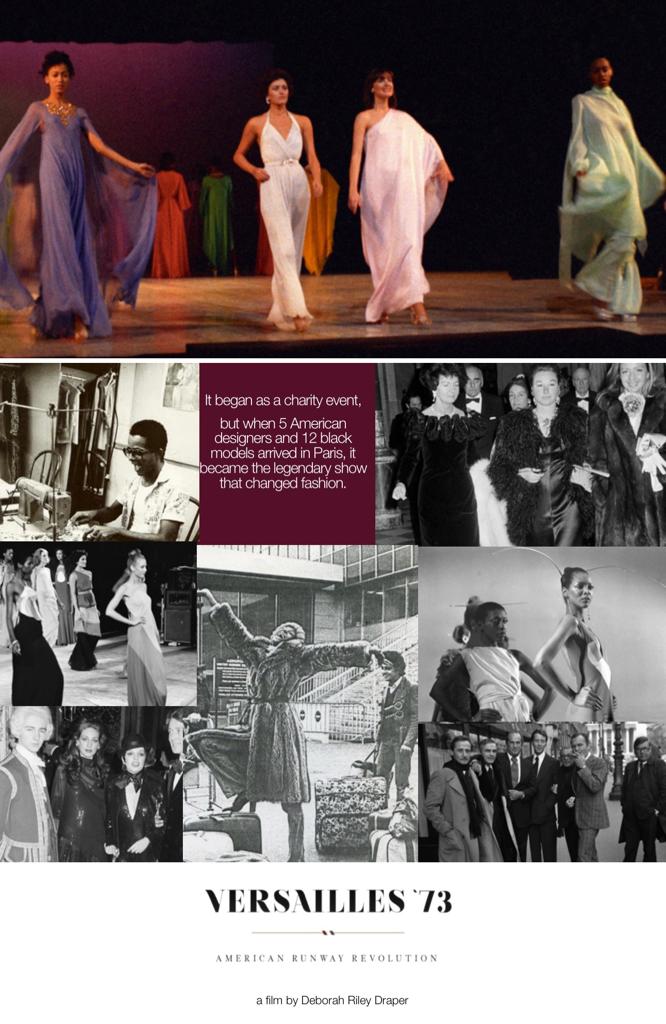 … Halston was a visionary from the onset of his design life that started at a very young age. He was a self-proclaimed "nature boy" and drew most of his inspiration for lines and form from the harmony and beauty of Mother Nature. Gifted in many ways he instinctively understood about self-promotion and branding. In the early days, he crafted hats or outfits (he learned to sew from his paternal grandmother) and would parade his mother or sister on the downtown boulevards of Des Moines, Iowa, walking several steps behind, observing how many people would pay attention to his designs. If he noticed a head turn he knew to perfect that particular design. Halston was a self-made man with no formal training in the fashion world. It was all instinct. Ultimately, Halston knew exactly what the American woman needed in terms of their wardrobes as he always delivered designs that were on the cutting edge of the times. For example, he popularized the tie dye garment in luxe comfortable materials during the 1960s hippie generation. He also took a staple item from every man's closet, such as the collar shirt, and reinvented this familiar silhouette into an elegant shirt dress for the new American woman's lifestyle, all with simple elegant lines. His nickname was "Mr Clean". His creations were uniquely elegant, always in luxurious fabrics. Halston's esthetic genius was influenced in part by his camaraderie with other artists and from fine art books, remember his era was way before the internet and online search engines."
With Love Halston, a nonprofit organization founded by Lesley Frowick and Steve Gold, partnered with the prestigious Istituto Marangoni Paris and Emanuel Ungaro Paris to launch its design challenge and scholarship competition to further innovation and inclusion in fashion in honor of Halston and Ungaro and their legacies. The film "Versailles '73: American Runway Revolution" takes viewers back to the famed gilded palace in the early 1970s for the legendary fashion face-off that pitted five American designers (Anne Klein, Stephen Burrows, Bill Blass, Oscar de la Renta and Halston) against five French designers (Yves St. Laurent, Christian Dior, Hubert de Givenchy, Pierre Cardin, and Emanuel Ungaro) in what was aptly named "Le Grand Divertissement." The 50th Anniversary special screening in partnership with Baller Alert Media Group takes place at the Grand Rex, 3, Boulevard Poissonnière 75002 Paris.
Doors open at 6:30 PM CEST and the film
begins promptly at 7:00 PM CEST.
This collaboration between Coffee Bluff Pictures, the With Love Halston Foundation, The Nando and Elsa Peretti Foundation, Emanuel Ungaro, Istituto Marangoni Paris and Baller Alert is a true celebration of creativity, collaboration, history and fashion, honoring the past while looking towards the future.
Photographs: Courtesy of Coffee Bluff Pictures