Interview with the General Manager of EFES Georgia, Ertan Kurt
I would first like to mention that the Anadolu Efes Basketball Team became the Back 2 Back Euro League Champion recently. Anadolu Efes basketball team started as a social responsibility project and continues with great enthusiasm for 46 years.
The last few years have seen unprecedented challenges for businesses and other sectors as well. The main lesson that my company and I have learned over this time that we can turn challenges into opportunities, and we remain determined to continue to do so. In addition to production and marketing novelties, we increased our focus on new CSR projects on top of our well-known sustainable projects."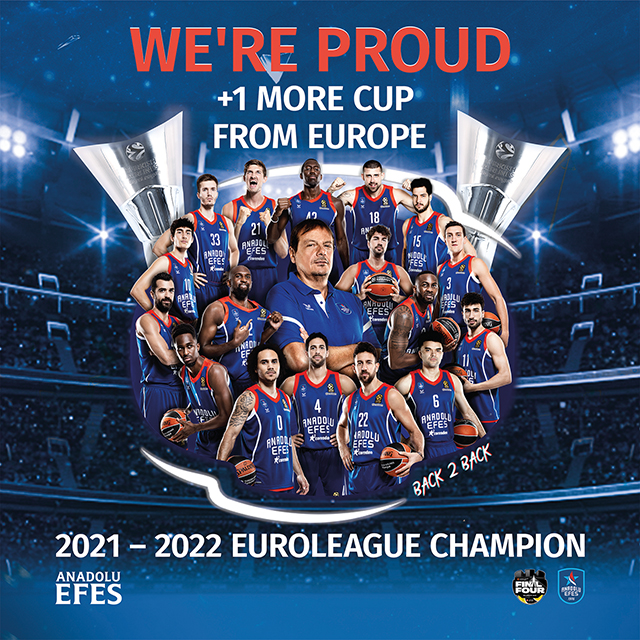 This year, the company launched a new environmental protection campaign: collecting and recycling plastic (PET) bottles. Could you tell us more about this initiative?
We are very proud of this new project, and I am sure it will gain many supporters and more and more people become aware of and involved with our campaign. Just a few weeks ago, the #ForTheEnvironment campaign was launched; this is a project where we — EFES Georgia, together with Nikora Supermarket and Eco Geo Pet, initiated a project to encourage the collection and recycling of plastic bottles.
This collaboration between a beverage producer, retailer, and plastic recycling company aims to implement a pilot project on environmental protection. The project envisages the large-scale collection and recycling of plastic (PET) bottles in the future. This partnership between our companies will include several environmental activities. #ForTheEnvironment campaign was initiated by EFES Georgia, as we are a company committed to social responsibility and achieving the UN's Sustainable Development Goals (SDGs). Along with collecting and recycling plastic bottles, the campaign will include actions to clean up the Black Sea seaside.
It is worth noting that EFES Georgia is the first company to promote proper plastic waste management and, most importantly, to involve our partners and consumers in the campaign: this is not just our project; it is a project of the country and for the country. It is our corporate responsibility to reduce the negative environmental impacts of plastic.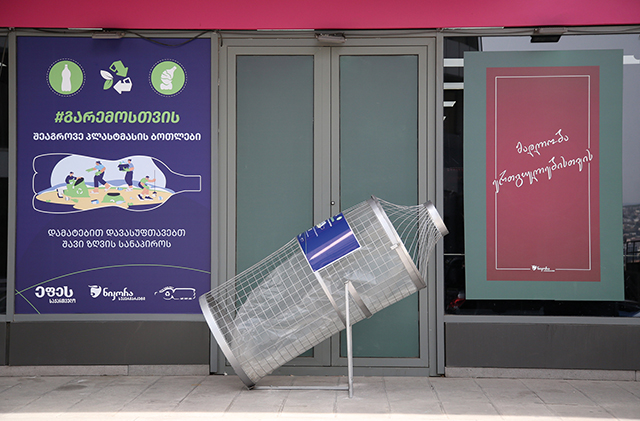 As you mentioned, it is a pilot project. What do you envisage for the campaign initially?
We selected about 20 locations in Tbilisi for the initial stage: Special bins where people can put plastic bottles have been placed in front of Nikora Supermarket outlets. In these bins, plastic bottles that would have otherwise gone to trash sites will be collected separately and then recycled by Eco Geo Pet, a recycling company. I want to highlight that the public's engagement is very important for this project to succeed; therefore, we will have many educational and informational activities.
What are your plans for the future of this campaign?
We hope that Georgians will be actively involved with and support this campaign. I want to emphasize that this is a non-profit project for us, and if it is successful, we will steadily place more bins in more locations. We sincerely hope our campaign will be a resounding success in Tbilisi and eventually extend nationwide. Our information campaign will inform more people of our project and its importance, and together we will protect the environment. We hope that with the participation of more companies and other stakeholders, recycling activities in Georgia will increase exponentially.
Your company is renowned for its corporate social responsibility, and you have received numerous CSR awards. I wonder, what has changed in this regard and how active are you in improving CSR during the global pandemic and other crises?
This is not EFES Georgia's first environmental CSR project. Since 2012, we have had a modern, highly efficient wastewater treatment plant in our brewery to reduce our environmental impact. Our water treatment system collects, treats, and recycles the wastewater from our entire production process.
I want to highlight that corporate responsibility is hugely important to our company. We have been implementing CSR projects in various fields since 2008. All of these projects are sustainable, and all our employees are proud of what we have contributed to the community and the environment. We believe that businesses and all those involved with them should act responsibly. It should be noted that we are guided by and fully committed to the UN's Sustainable Development Goals and Global Compact International Standards.
Let us discuss your biggest news of this year. 2022 has started successfully for the company, as a new taste of beer "Natakhtari" won the Superior Taste Award
Indeed, 2022 started with yet more international recognition for EFES Georgia. The smooth taste of our leading beer brand, Natakhtari, won the Superior Taste Award, organized by the International Taste Institute in Brussels. Our product was evaluated by a 200-member jury composed of sommeliers, chefs, and professional experts from around the world. Natakhtari become choice of Georgian consumers with the new taste, which is confirmed by its double-digit growth in sales.