Kim Kardashian, the reality TV star, arrived on the red carpet of Met Gala with Georgian Balenciaga designer Demna Gvasalia.
Met Gala, is one of the most important events in the fashion industry. The Met Gala, an annual costume party, was established in 1948 and is held at the Museum of Art's Costume Institute in New York City. Each year's event marks the theme of that year's Costume Institute exhibition, and guests are expected to dress to the theme of the exhibit.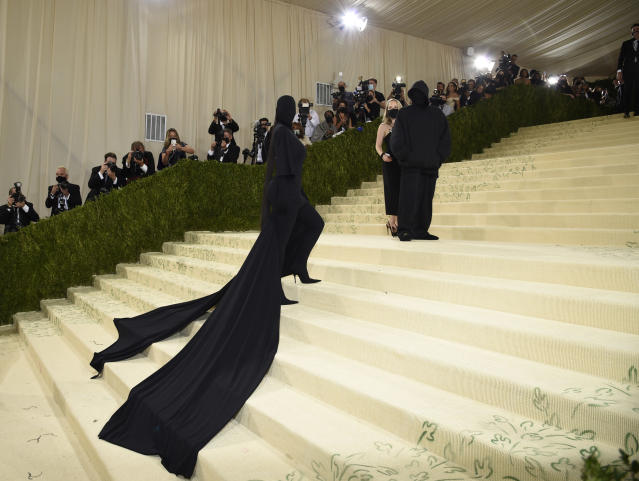 Met Gala 2021 focused on American Fashion. "I've been really impressed by American designers' responses to the social and political climate, particularly around issues of body inclusivity and gender fluidity, and I'm just finding their work very, very self-reflective," Andrew Bolton, current Head Curator of the Metropolitan Museum of Art's Costume Institute in New York City, told Vogue. "I really do believe that American fashion is undergoing a renaissance. I think young designers, in particular, are at the vanguard of discussions about diversity and inclusion, as well as sustainability and transparency, much more so than their European counterparts, maybe with the exception of the English designers," said Bolton.
Kim Kardashian wore Balenciaga clothes at the event and entered the ceremony with Demna Gvasalia.
Kim Kardashian was not the only one who wore Balenciaga at Met Gala 2021, as Rihanna also showed up at Met Gala wearing Balenciaga.
Demna Gvasalia is a Georgian fashion designer. He is the creative director of the French fashion house, Balenciaga.
By Ketevan Skhirtladze