History has seen many intelligent and powerful women rebelling against the established rules and becoming pioneers in fields of men's dominance. Those inspirational women made an effort to change the perception of women's place in the world. Georgia, too, is among those many countries who can boast such women in its history.
The Media Development Foundation has published a book titled 'Women from the Past,' from which we have picked out a few of those special Georgian women. We want to tell you their stories, and in so doing to celebrate International Women's Day.
Princess Babo Kherkheulidze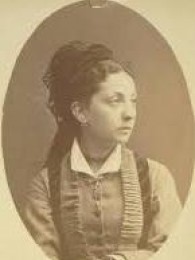 It is well known that when theater first came about, women were not allowed on stage and their roles were played by young boys. Born in 1851, the Georgian Princess Babo Kherkheulidze was the first woman to dare to take on a female role on the stage. Lauded for both the tragic and dramatic, she played the following lead roles, among others: Martha (G. Eristavi's 'Loving Atabagi'), Ketevan (D. Eristavi's 'Motherland'), Marine (Gunia's 'Sister-in-Law'), Margarita (Dumas 'Margarita Gauthier'), Ophelia (Shakespeare's 'Hamlet'), and Amalia in Schiller's 'Robbers'.
Kherkheulidze was also involved in charitable activities and was a member of the Supervisory Committee of the Georgian Women's Partnership.
Dominika Eristavi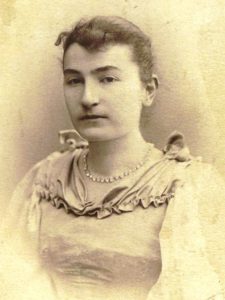 Dominika Eristavi was the first female proofreader, and was born on October 28, 1864, in the village of Salominao, Vani. Ilia Chavchavadze published her first poem 'Because of the Transfer of Baratashvili's Remains' in the newspaper Iveria in 1893, and considered her as a Georgian language expert. She was one of the initiators and founders of the first women's organization in Georgia, 'The Georgian Women's Society,' and collaborated with many periodicals, later being recognized as a talented fiction writer. Eristavi was also engaged in translation activities.
Mariam Garikuli
Mariam Garikuli was born in 1883 in the municipality of Khoni. She worked in the theater in Tbilisi and Kutaisi. The pseudonym Garikuli was given to her after she started literary activities and left the theater, later going on to collaborate with children's publications. Her memoir 'The Past Road' reflects her life as a writer, as well as various literary portraits.
Aneta Gigibedashvili-Kapanadze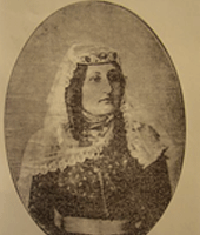 Aneta Gigibedashvili-Kapanadze was born in 1880 in the village of Zemo Khadaki. She was unable to finish school due to a difficult family situation. After the death of her parents, she was forced to marry Ioseb Kapanadze, an administrative officer of Petre Gruzinski. Kapanadze actively cooperated with various magazines and newspapers, and in 1902, published her first book of poems. She participated in the 1905 Revolution and was arrested by the Menshevik government on several occasions. A women's rights activist and an active member of the literacy community, on her initiative, a school and a children's library were established in the village of Akhalkalaki, as well as a People's Theater, in which she often participated in performances herself. In 1921, she was elected a delegate to the First Congress of Non-Party Women of Georgia.
Olga Guramishvili
Ilia Chavchavadze's wife, Olga Guramishvili, was actively involved in public activities. She was a member of the Georgian Literacy Society, the Georgian Historical and Ethnographic Society, chaired the Georgian Women's Charitable Society, was head of the Georgian Women's Cutting and Sewing School, and assisted the aristocratic society of the Tbilisi Province in supporting poor students. When her husband was assassinated, she appealed to the government not to sentence her husband's murderers to death because Chavchavadze himself had been against it.
Barbare Eristavi-Jorjadze
Barbare Eristavi-Jorjadze was one of the first to start talking about women's rights. In this regard, her letter 'A Couple of Words for the Attention of Young Men,' is noteworthy. Jorjadze started her literary career in 1858 by publishing poems in the magazine Tsiskari, and collaborating with Iveria, Kvali, Droeba, and Jejili. Her play 'What I Was Looking for and What I Found' has been staged in many locations over the years, and her book 'Complete Cuisine,' published in 1874, featuring recipes of Georgian and European cuisine, is popular even today.
Ekaterine (Keke) Melikishvili-Meskhi
Ekaterine (Keke) Melikishvili-Meskhi was one of the first Georgians to get an education in Switzerland, where she became a member of the Ugheli Society, which was founded by Georgian students in Zurich. Along with Keke, other Georgian women were also united in the organization. Keke initiated the opening of women's higher education courses at the University of Odessa, and she became its first dean. She was a member of a circle of women writers of the Society for the Spreading of Literacy Among Georgians, headed a family printing house, was one of the founders of publishing house Skhivi, and was the founder of the society 'Education'.
Kato Mikeladze
Kato Mikeladze was educated in Europe. She graduated from the Faculty of Social and Political Sciences at the University of Brussels. She learned about the European Women's Movement in Paris and, after returning to Georgia in 1916, she started fighting for women's rights with like-minded people. Under her leadership, the regional network 'Women's League' was formed in 1917-1918. She published and edited the newspaper 'Voice of a Georgian Woman.'
In 2013, on the occasion of International Women's Day, the Women in Georgia Foundation established the Kato Mikeladze Annual Award to highlight the legacy of Georgian feminist women and human rights defenders.
Pelagia Natsvlishvili
Pelagia Natsvlishvili was born in Tbilisi and became the first Georgian female doctor. In 1871-1878 she studied at the Medical Faculty of the University of Zurich. She was actively involved in the activities of the Georgian Student Society Ugheli. Natsvlishvili, who went to Europe to study with her family, could not return to her homeland due to lack of funds and started working as a doctor in Zurich. She died of tuberculosis on May 31, 1878 and was buried in Zurich.
Maro Makashvili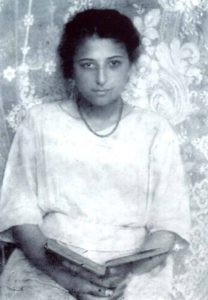 Mariam (Maro) Makashvili was born into the family of poet Kote Makashvili and Tamar Gabashvili, daughter of renowned writer Ekaterine Gabashvili. In 1921, when the Russian 11th Army arrived in Tbilisi and Georgian youths marched on Kojori-Tabakhmela to confront the Soviet army, 19-year-old student Mariam enlisted in the Red Cross and joined the Sanitary Squad on its way to Kojori. Two days later, she was mortally wounded by a grenade. She was buried alongside military school students in the yard of the former Military Church, on the territory of the current building of parliament on Rustaveli Avenue in Tbilisi.
By Ketevan Skhirtladze
Source: "Woman from the Past"