The Social Entrepreneurship Forum's primary objective is to promote the idea of social entrepreneurship and disseminate information about the sector. This platform serves as an avenue to establish and reinforce partnerships between social entrepreneurs and representatives from diverse sectors.
The Social Entrepreneurship Forum has been a significant annual event since 2012, and since 2017, it has been the platform for revealing the Social Enterprise of the Year.
The forum's highlight was the announcement of the Social Enterprise of the Year 2023. After consideration by a seven-member jury, the finalists were named as Free Space, Edena and Ikorta.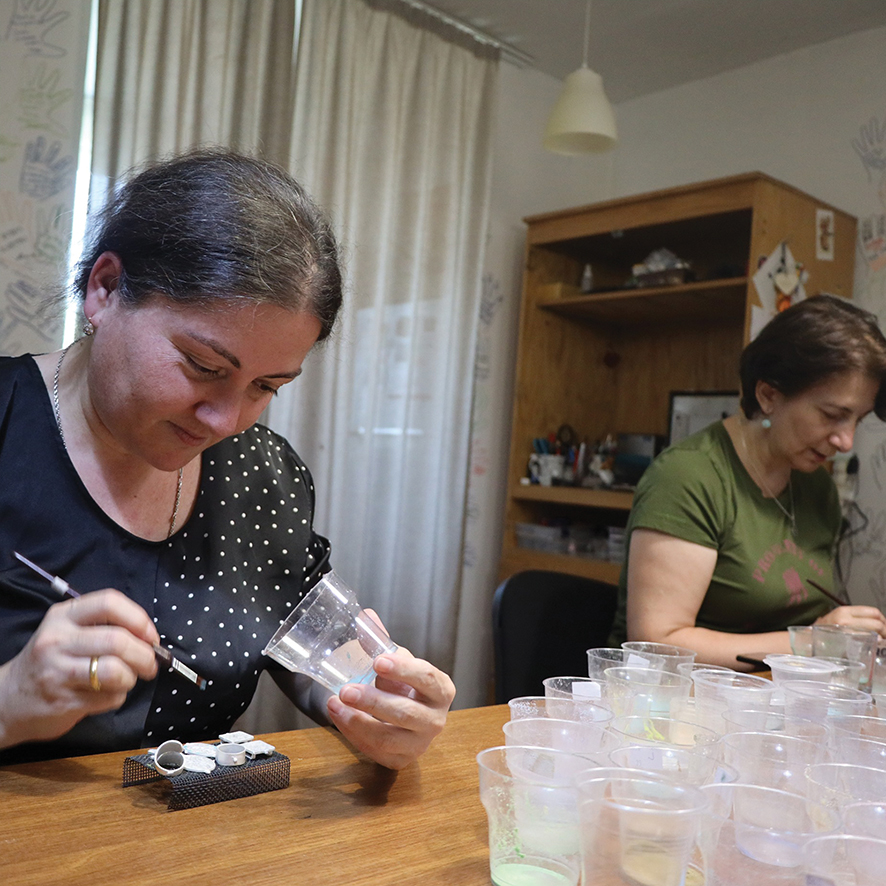 Social enterprise Ikorta earned the prestigious title of Social Enterprise of the Year 2023, determined through a confidential voting process during the event. As part of this recognition, they received financial support to further develop the enterprise.
The social entrepreneurship forum was held within the framework of the ongoing project "Advancing Social Entrepreneurship for Sustainable and Inclusive Society", with the support of the European Union.

About Ikorta
The social enterprise Ikorta was founded in 2012 by "For Better Future", an NGO in the Tserovani IDP Settlement.
Ikorta offers its beneficiaries not only the possibility of professional development but also employment opportunities. There are 10 people working at the jewelry making enterprise, including 9 women.
There are hundreds of internally displaced people (IDPs) in Georgia because of the Russo-Georgian war in 2008, and most of them are settled in Tserovani. The social enamel jewelry enterprise brings possibilities for civil and economic development by reinvesting the profits from the sale of the jewelry into programming for youth and women in the settlement.
The purpose of this social enterprise is to encourage youth and women's employment, professional empowerment and an increase in incomes.
The enterprise offers its customers enamel silver jewelry and other handicrafts that are made by using traditional Georgian techniques.
The social enterprise Ikorta is a sustainable business which funds small activities for supporting women and youth's development.
Ikorta has been a member of Social Enterprise Organizations Network since 2014, a member of the Georgia's Traditional Craft Association since 2016, and was cofounder of the Social Enterprise Alliance in 2016.