We held a tourism symposium and trained local tourism operators, teaching them how to talk to donors and how to attract investment
The United States Agency for International Development (USAID)-funded Zrda Activity in Georgia, a 5.8-year project aimed at the sustainable economic development of the regions and communities adjacent to the Georgian Administrative Boundary Line (ABL), will be completed by the end of 2021. Over the past five and a half years, despite a number of challenges, including the pandemic, USAID Zrda Activity in Georgia implemented a diversity of crucial activities that achieved real, tangible results and improved the quality of life of those it has touched.
USAID Zrda Activity in Georgia supports sustainable economic growth in target regions primarily along the ABL by improving micro, small, and medium sized businesses in the tourism and agriculture sectors; increasing productivity of rural households; facilitating market linkages between producers and buyers; and promoting local economic development by establishing and strengthening networks. To date, Zrda has created more than 1,700 jobs; leveraged $6.2 million in funds from the Government of Georgia and private sector to support with development initiatives; supported 1,180 MSMEs to generate $41.9 million in new sales; and increased incomes for more than 7,500 households, bolstering the resilience and livelihoods of 81 target villages along the ABL and in ethnic minority communities.
Ketevan Tchumburidze, USAID Zrda Activity in Georgia Chief of Party, spoke to us about the progress, achievements, and partnership development successes of the project. Ms. Tchumburidze brings23 years of experience managing and supporting US government-funded activities in Georgia and abroad. During this time, she has overseen development projects in the fields of agriculture, education, media, and tourism.
What were the goals of USAID Zrda Activity in Georgia?
The aim of Zrda is to improve the conditions of rural communities located along the ABL and within religious and ethnic minority communities to help them enhance their business operations, increase revenues, generate more sales, and facilitate business linkages so that communities become more resilient to economic, political, and environmental shocks. In the third year of the project, thanks to an increased budget, we were able to begin work in Pankisi Valley, the first project of its kind to have such a big impact there. Development impact was achieved through targeted interventions that focus on income generation, MSME development, knowledge improvement, capacity building and technological upgrades to ensure quality and enhanced production of agricultural products. Ultimately, these interventions support rural development across Georgia and motivate families to stay in their communities as new economic opportunities arise.
Initially, USAID designed the activity for implementation in six regions adjacent to the ABL, most of which had their main economic ties in agriculture. This led us to first concentrate on the agricultural sector as the majority of households main source of income and livelihoods depend on this. However, throughout the initial phases of implementation we discovered that these regions also have great potential for further development of various services and tourism promotion, hence these sectors also became of critical importance for strengthening over the life of the project.
We pay great attention to strengthening the role of women and youth and aiding their greater integration into the economic and social life of the region: 47% of our beneficiaries are women. In the regions, especially in Kvemo Kartli and Samtskhe-Javakheti, agriculture is an active field, and the involvement of women is high, while in terms of startups and entrepreneurship, young people are very active in the regions.
What projects have been implemented in the agricultural sector, and what are the results?
In any area where we work, we touch on all the links in the value chain, which means improving the skills of producers and farmers, introducing new technologies, awarding various types of grants, investing in education and infrastructure, and doing everything we can to make it happen in order to make farmers' products attractive to local or international markets. Our priority is to maximize the degree of independence of farmers so that their business becomes sustainable, and in the future, they will be able to take care of their business and production to further improve the quality of their products.
With our involvement, various types of consultation packages have been created for farmers, combining agronomist visits, telephone consulting, laboratory services, and many other benefits. It is important to introduce this culture even more actively – farmers should acquire the services of professional agronomists, which will increase the quality of products more efficiently and quickly. The project has repeatedly participated in the process of providing immediate assistance to farmers affected by natural disasters, in particular hail. In cooperation with the state, we quickly created a voucher system, which, on the one hand, allowed us to compensate the loss of farmers and, on the other hand, motivate them not to leave the village and continue farming.
In the field of agriculture, one of the weakest links is crop management and storage. There is intense competition on the market: consumers want the best products, but our farmers do not have enough knowledge of modern technologies or infrastructure to be able to store their crops for long periods of time and sell off season when prices tend to be higher. Although there are programs for refrigeration financed by the state and international donors, they are mostly available for large scale farms and are too expensive for our beneficiaries operating small scale farms.
Small and medium-sized farmers make up a large part of the total project. We decided to set up small, 100-200 cubic meter refrigerators at the village level to address this issue. The closure of restaurants and hotels due to the pandemic reduced the demand for farmers' products and it was necessary for them to have a space where their crops could be stored until the right moment and marketed at a favorable price for all. As part of our project, up to 70 refrigerators were donated, with a total revenue of over $3 million. I'm sure you'll agree this is a huge result.
In addition, the USAID Zrda Activity in Georgia, in cooperation with the Georgian Farmers Association (GFA), developed the mobile application "Agronavti". This platform connects the farmers with buyers. The application contains all the necessary information for the farmer, starting with the weather forecast, various manuals, ending with land auction, and a certification program which increases the competitiveness and marketability of the product. The idea of creating the application arose after identifying a problem that Adjara Group hotels had – they wanted to replace imported agricultural products with locally grown produce, but couldn't find channels to connect with farmers. "Agronavti" fixed the problem, and, today, the platform sells more than 250 products reaching more than 5,000 customers.
"Agronavti" later showed us the need to introduce a quality standard, which did not exist in Georgia before. We knew about the existence of "EuroGAP", which exporting companies are mandated to meet.
However, there was no local Georgian standard similar to EuroGAP, especially one that was reasonably priced and accessible for target communities. Therefore, with the help of international experts, we created a simplified Georgian standard "GeoGAP" which was made easily available to small farmers and helped guarantee the quality and safety of their products.
This standard was also supported by the Ministry of Agriculture and the Georgian Farmers' Association became the official owner of the GeoGAP certification process. Any farmer, regardless of size and commercial scale, can access GeoGAP. All they have to do is apply to the Georgian Farmers' Association, where he/she will be consulted on the introduction of the standard. After the initial consultation and training process, the farmer is then able to obtain GeoGAP standard certificate. This certification is nationally recognized and guarantees that the product produced by the farmer is high quality and safe, making GeoGAP certified products more attractive and competitive in local markets.
Ultimately, in my opinion, the main trajectory of agriculture in Georgia should be to transition to high-tech agriculture. It will be difficult for Georgia to compete with larger countries in terms of quantity, but we really have the potential to offer the highest quality products to Western markets.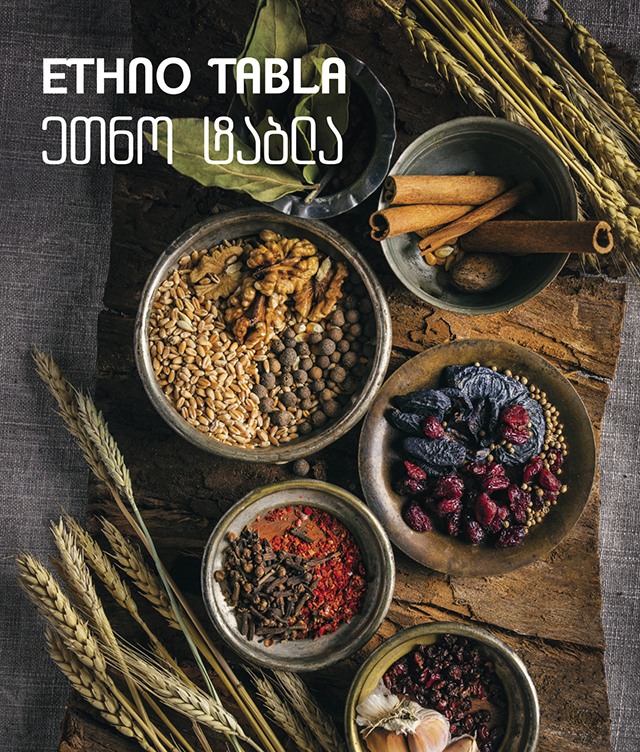 Tourism is also important to USAID Zrda Activity in Georgia. Tell us about the results achieved in this area.
We started working to harness the potential of tourism in the regions in the second year of the project starting with Samegrelo given its unique touristic attractions and geographic location so close to popular tourist routes in Svaneti and Samstkhe-Javakheti. These regions preserve inexhaustible wonder that many still know little about.
One of the most important projects that Zrda implemented for the development of regional tourism was the creation of Destination Management Organizations (DMOs), and Samtskhe-Javakheti and Samegrelo were the first to launch them. We worked on this project for more than a year, and, later, similar organizations were established in Imereti and Kakheti under the auspices of the World Bank.
DMOs are a new form of tourism management that involves all stakeholders working in the sector: local government, businesses, associations, individuals, private businesses, etc. The Georgian National Tourism Administration (GNTA) under the Ministry of Economy and Sustainable Development of Georgia is very centralized. The administration decides which country's market is a priority and in which direction tourism should be developed. By creating DMOs, we aimed to increase the involvement and role of the regions in the tourism development and planning process, and the DMO is an opportunity for the sector to be more organized at the regional level, so that the sector has a "unified voice" at the regional level.
To do this, based on international best practices, we founded interest groups, set up working groups, and agreed on key priorities – the private and public sectors in the regions were ready to sit at one table and discuss what was best for them. After that, we held a tourism symposium and trained local tourism operators, teaching them how to talk to donors and how to attract investment.
Although Covid put everything on hold, the DMOs have kept going, staying in constant contact with the private sector. Zrda, together with other donors helps them to ensure that the flow of information in the regions does not stop. We have organized familiarization tours for influencers, tour operators, and journalists, introducing them to the tourism potential in the regions. The DMOs played their part and helped businesses transform to meet the new challenges, especially during the pandemic. For example, helping businesses arrange outdoor spaces rather than indoor to create safer environments for tourists in compliance with government regulations, etc.
So far, the DMOs are funded from the municipal budgets and therefore have limited resources, although they do also have the opportunity to attract funding from various sources.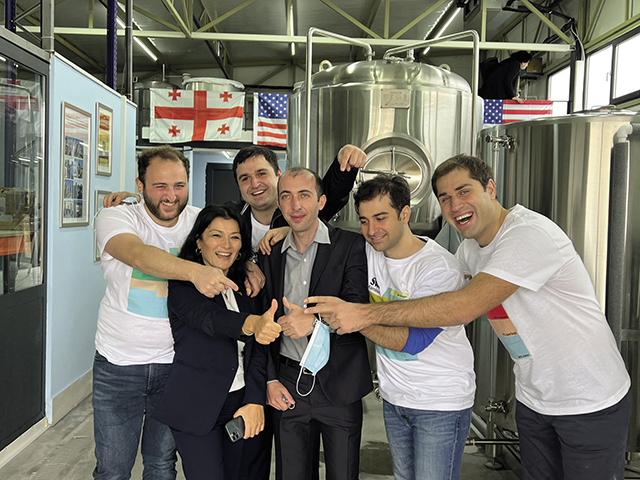 The project has made a significant contribution to creating a sustainable tourism development model in Tusheti. In the world, the model of sustainable tourism development must meet criteria such as: creating economic sustainability, promoting and assisting businesses; adequate usage and protection of the environmental resources, and, most importantly, ensuring the involvement of local communities. The starting point for inclusive tourism is involvement of the local community in the decision-making process, as they have intimate knowledge of the needs, opportunities, and challenges that exist within their own communities. We worked according to this model in Tusheti, and I think it would be good to replicate a similar model in other regions with similar touristic potential.
As part of Zrda, we worked with 15 museums to equip, retrain, and introduce a number of innovations, such as a virtual room in Vardzia, where people with disabilities can easily view the landmark. We also arranged first aid rooms and provided rangers working in protected areas with special equipment to help them more effectively carry out their jobs in the regions.
We also actively worked in Kolkheti National Park and arranged a rope park on a small island in the protected area, which serves as an additional unique tourist service for visitors. Today, guests of Kolkheti National Park can not only enjoy the natural environment, but also take advantage of the adventure touristic attractions like boat rides, rope park, sport fishing, birding and much more.
Furthermore, Zrda has introduced international certification programs in canyoning, rafting and horseback riding in Georgia. With the help of a British guide who has earned a Blue Badge, we developed a guide program for local vocational schools, where anyone in regions can master guiding in 6 months and be employed in the field of tourism.
One of the important highlights of the project is the support it provided in Pankisi gorge. We were the first large-scale project to enter the underdeveloped and lesser-known Pankisi Gorge and support its tourism potential. Today, with our help, 14 guest houses are operating successfully, and camping and equestrian services are available for tourists. One of those guest house owners even won a Tourist Award last year. The popularity of this area has increased Since Zrda's work started in Pankisi. Additionally, in line with Zrda's focus on creating new tourism products, the project helped develop theculinary book "Kisturi Tabla", which highlights local Pankisi Valley cuisine and will serve as an additional source of income for local tourist centers and residents.
In fact, the latest edition of this series of culinary books is called "Ethno Tabla", which covers the unique gastronomic traditions of Kvemo Kartli. No one had done anything like this before us. The whole charm of this book series is that it combines recipes preserved by ethnic minorities with information about the region, meaning the "Tabla" series is not only a collection of recipes, but also a tourist product, and the proceeds from sales are to be fully used by local municipality.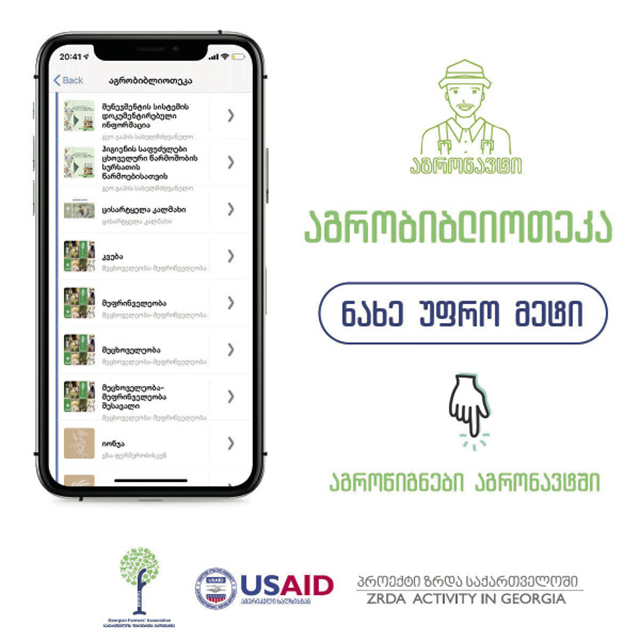 Another product I'm particularly proud of is "Digitize Georgia", which helped place various tourist attractions and businesses across Georgia on Google Maps. In total, 30 digital volunteers went through Google training as part of the Google for Tourism campaign, and 300 digital ambassadors digitized more than 5,000 sites. More than 60,000 contributions, 1,500 new locations, including local MSMEs, and tourist attractions have been added to Google Maps so far. In total, 16 Google sites were created for various beneficiary MSMEs. Add to that the 40,000 photos uploaded to Google Maps, which received more than 18,000,000 views. If something can't be found in Google today, then it essentially doesn't exist for the average modern-day tourist, so "Digitize Georgia" will definitely have a positive economic impact.
USAID Zrda Activity in Georgia has been actively collaborating with both the private and public sectors over the years. Which of the implemented projects would you single out?
Through targeted cooperation with the public sector, many important projects have been implemented for the regions. The existence of drinking water, roads, bridges, drains and other infrastructure is a necessary precondition for the economic activity of any community, and, in total, in coordination with local governments, we have implemented more than 27 projects, some of which are still ongoing, with our investment exceeding $1 million in this direction.
Since we were limited in our ability to construct infrastructure activities within the mandate of this project, we set out priority issues in the format of tripartite cooperation with local municipalities and community leaders, and prepared projects. Thus, the municipality is then in charge of each infrastructure project's implementation. Imagine, after the collapse of the Soviet Union, many villages had a problem with drinking water, and through one of our projects, 144 households, with our help, had pipes installed in their yards.
I would also like to mention the USAID Zrda Activity in Georgia partnership with the Anaklia Development Consortium, where approximately $1 million was planned to be invested in infrastructure and education projects. Some of the initiatives were still implemented which achieved positive results in the region. In addition, we actively collaborated with BP and carried out a number of important activities by pooling resources in 41 villages to promote infrastructure and business development.
Most recently, we partnered with Startup Georgia, and as a result of this partnership, a number of projects have been set up in settlements adjacent to the ABL, among them Organic "Kombucha" and a Used Motor Oil Processing Plant (the firsts of their kind to exist in Georgia).
How has the public attitude towards USAID changed and how high is the acceptance of your projects in the regions?
When USAID first entered Georgia, the mission focused more on popularizing the beneficiaries of the funded projects, people whose lives had changed significantly for the better. I think it would be good to give more time and energy to raise public awareness, to explain more about where this funding came from, why a particular project was implemented and what purposes American investments serve in Georgia. In the context of Russian propaganda, it is even more important for people to understand how important the assistance of our strategic partner, America, is to our country.
That is why USAID-funded projects tell more about our work today. As a result, USAID awareness has also increased significantly. And in the regions where we have worked for five years, everyone knows what the USAID project "Zrda in Georgia" is, what benefits it brings, and that the main source of this is the United States.
What niches did you want to cover through USAID Zrda Activity in Georgia, but failed to do so within the given period?
There is something in almost every field, and although the support from us was significant, it did not turn out to be enough in every case. There are a lot of problems in the country, and even more work is needed here. If we want to encourage people to continue living in the regions near the ABL, we need to give youth the opportunity to earn an income in those places.
We have successful examples of this, as part of the project "Young Entrepreneur," for young people, we conducted trainings, developed business ideas, and helped them put those ideas onto paper. The best 14 business projects were funded by this program, young people have started a startup business, some have expanded, and area already becoming quite popular.
Personally, I still think there are many challenges regarding lack of communication with remote ethnic minority communities. The population of Kvemo Kartli and Samtskhe-Javakheti, for example, are less socially and economically integrated, mainly due to a lack of knowledge of the language, and thus miss out on various support activities like grants programs. They show interest, but don't submit applications.
This also comes from social and cultural differences.
It was difficult to deal with such a global issue within the scope of our project, as it is a matter of state importance which has been receiving inadequate attention for years. But USAID intends to intervene specifically in such regions, and what the USAID Zrda Activity in Georgia was unable to accomplish in the limited time of the project can still serve as an example for state agencies to consider for future support.
Now that we have a summary report on the completion of the project, I can confidently say that we have exceeded our responsibilities in all indicators, and the only area we did not achieve a desired result in was the employment criterion due to the pandemic challenges, but we were close to our goal.
Let's talk about USAID's future plans in Georgia. Are there any new projects already planned?
The good thing about USAID is that it works in more than 100 countries based on democratic principles to improve people's living conditions, empower women, develop a sustainable economy, and bring developing countries closer to the highest standards.
Georgia is under constant examination, and a project design is being developed to address its specific issues. After USAID Zrda Activity in Georgia, there will definitely be another project that will work in this direction. Various programs are planning to involve ethnic minorities and local governments, and with a focus on renewable energy and other reforms at the governmental level. In addition, we will continue cooperation with schools and, of course, the agricultural community.
USAID is constantly trying to implement sectoral interventions that will benefit the overall situation on all sides. To be honest, my wish is to wake up one day in a country where we no longer need USAID assistance, although, unfortunately, we are still far from that reality.

Translated by Ana Dumbadze