Mark your calendars, parents and young learners – a day of discovery, growth, and excitement awaits you! On September 10th, the Radisson Red Hotel will be the stage for an extraordinary event: the UCMAS Open Day.
Prepare to embark on a journey that will unleash your child's full potential through the power of mental math and cognitive development.
Informative Session for Enlightened Parents: Parents are a child's first and most important teachers. That's why our Open Day kicks off with an enlightening session designed just for you. Gain insights into the UCMAS methodology, the science behind mental math, and how it can significantly boost your child's confidence, concentration, and problem-solving skills.
UCMAS Free Masterclass for Aspiring Young Minds: Watch your child's eyes light up as they step into a world of numbers made fun! UCMAS Free Masterclass promises an interactive and engaging experience. Guided by our expert instructors, children will explore the wonders of mental math through captivating activities that transform learning into a thrilling adventure.
Witness the Magic: Demo by the 2023 International Online Competition Winner: Be inspired by the best of the best! The Open Day features a captivating demonstration by the winner of the 2023 International Online UCMAS Competition. Witness firsthand the remarkable mental math abilities that can be achieved through UCMAS training.
Fun Activities and Games: Learning never felt so exciting! Prepare for an array of lively activities and games that will keep your child engaged, entertained, and eager to learn. From brain-boosting challenges to creative puzzles, your child will be immersed in a world of joyful learning.
Gifts, Prizes, and Memories: As a token of our appreciation for joining us on this special day, every child will receive a surprise gift. Plus, there are exciting prizes to be won throughout the event that will make this day even more memorable.
Join UCMAS on September 10th at Radisson Red Hotel for a day filled with insight, inspiration, and innovation. Together, let's set the stage for your child's success by nurturing their mathematical abilities and igniting their passion for learning. Don't miss out on this golden opportunity to shape a brighter future for your child!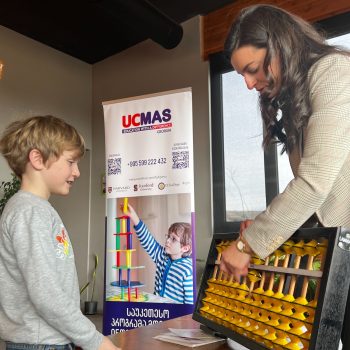 Date: September 10, 2023 at 12:00
Location: Radisson Red Hotel
RSVP: Secure your spot by registering at OPEN DAY REGISTRATION
Unlock the magic of mental math with UCMAS – where learning knows no limits!