Georgia celebrated United Nations Day with a variety of events this week.
This year's UN Day observance centered around the Sustainable Development Goals – a global call to action to end poverty, protect the earth's environment and climate, and ensure that people everywhere can enjoy peace and prosperity in the spirit of Leaving No One Behind.
A special panel discussion "From Economic Growth to Shared Prosperity: Reality Check after the SDG Summit and Vision for the Future" focused on Georgia's progress on decent jobs creation and decentralization and discussed forward-looking strategies for the achievement of the Sustainable Development Goals (SDGs) and provision of equal opportunities for all. The panel discussion brought together government officials, think tanks, civil society, academia, the private sector and other stakeholders to facilitate discussion on how to ensure that economic models and policy processes are revamped at scale for SDG acceleration and for transforming Georgia's economic growth at the macroeconomic level into shared prosperity. The diversity of involved individuals enriched the dialogue and the exchange of perspectives. Speaking at the event, United Nations Resident Coordinator Sabine Machl noted that economic growth is not an end goal in itself, but one of enablers of meaningful improvements in the lives of people, including reducing poverty and achieving other development goals. She  highlighted the urgent need for action and collaboration to achieve the SDGs.
The central focus of another panel discussion organized by the United Nations in Georgia in partnership with the Georgian-American University (GAU) and the Kant's Academy has revolved around SDG 4 – quality education. UN Resident Coordinator Sabine Machl, President of the Georgian-American University (GAU) R. Michael Cowgill, and prominent representatives of the Iv. Javakhishvili Tbilisi State University, Ilia State University, Caucasus University, and the University of Georgia took stock of where we are in terms of progress towards SDG 4, shared knowledge about good practices and suggested ways forward to expedite the SDG achievement. The discussion highlighted that there is so much more that can be done to promote sustainable development through stronger engagement  between higher education institutions.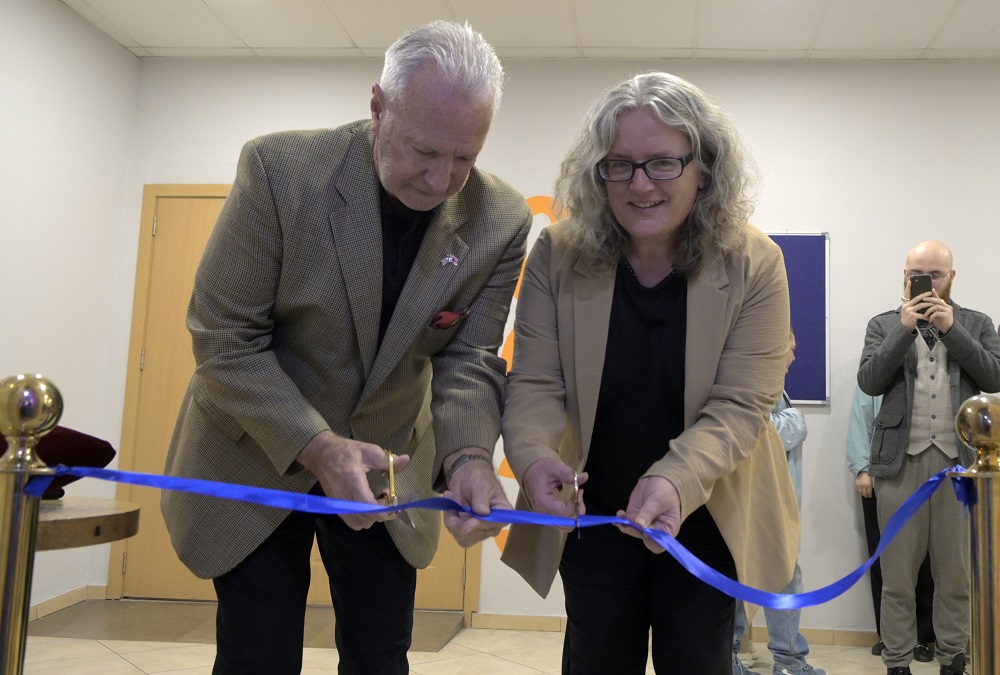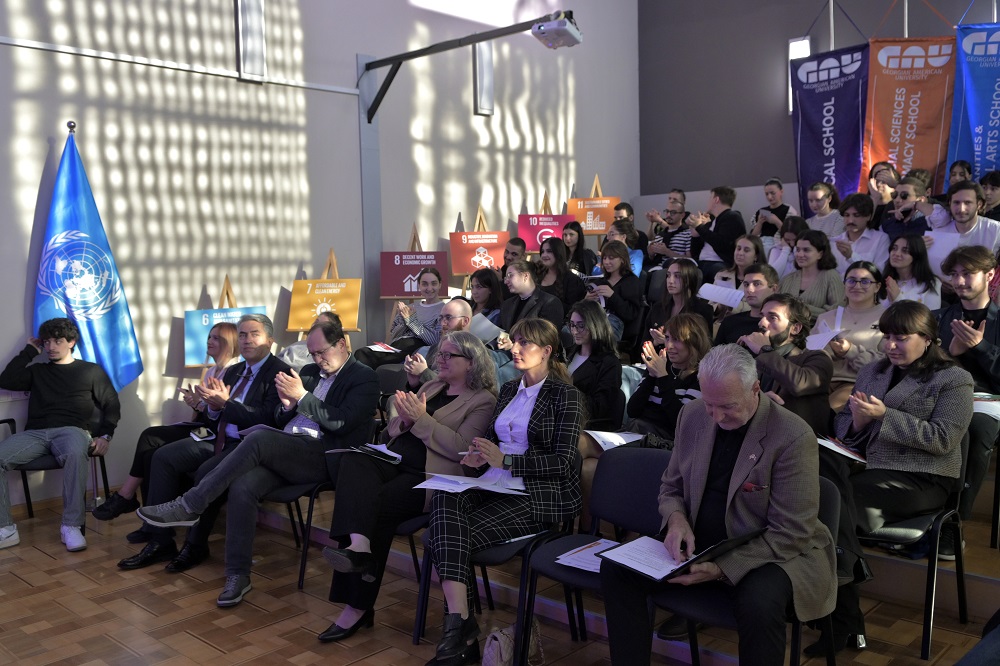 The role of young people in accelerating efforts to achieve Sustainable Development Goals was the primary focus of the discussion between UN Resident Coordinator, Sabine Machl and members of the youth organization 'Civic Engagement and Activism Center' held at the UN House in Tbilisi.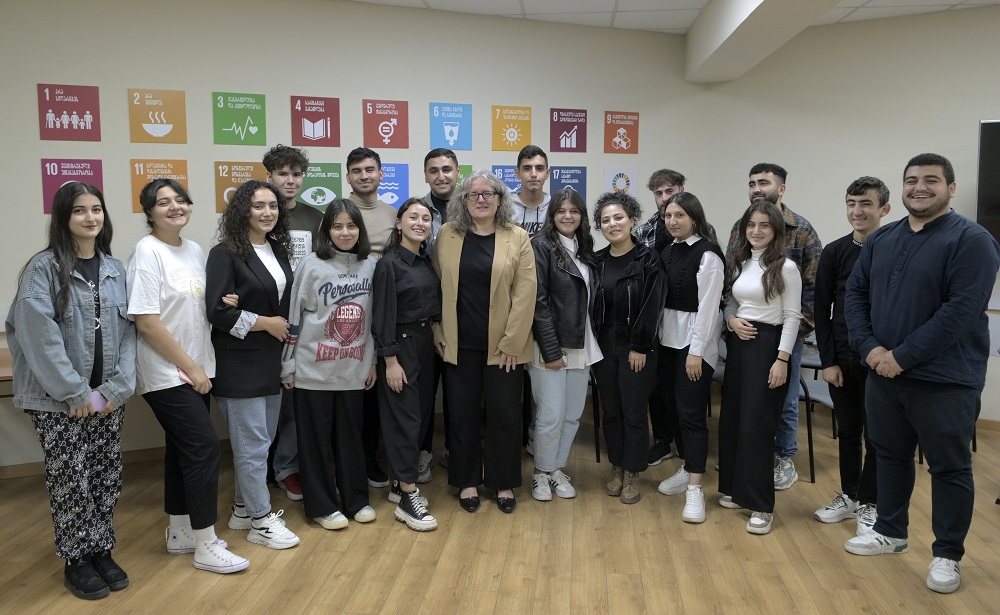 In celebration of UN Day, the United Nations in Georgia also unveiled the multifunctional SDG Spaces at the Gori State Teaching University and the Georgian-American University (GAU). The initiative implemented in partnership with the Education and International Development Academy and the Kant's Academy aims at empowering young people with the skills and opportunities to advance their vision of a sustainable future.