A special movement regime has been imposed for motor transport at the Rikoti Pass of the Tbilisi-Senaki-Leselidze highway of international significance due to land sliding processes, the Roads Department reported.
The specialists recommended to continue constant monitoring on the territory.
Light vehicles are allowed to move from Akhalsofeli to Zestaphoni from 7 am till 7 pm on April 8.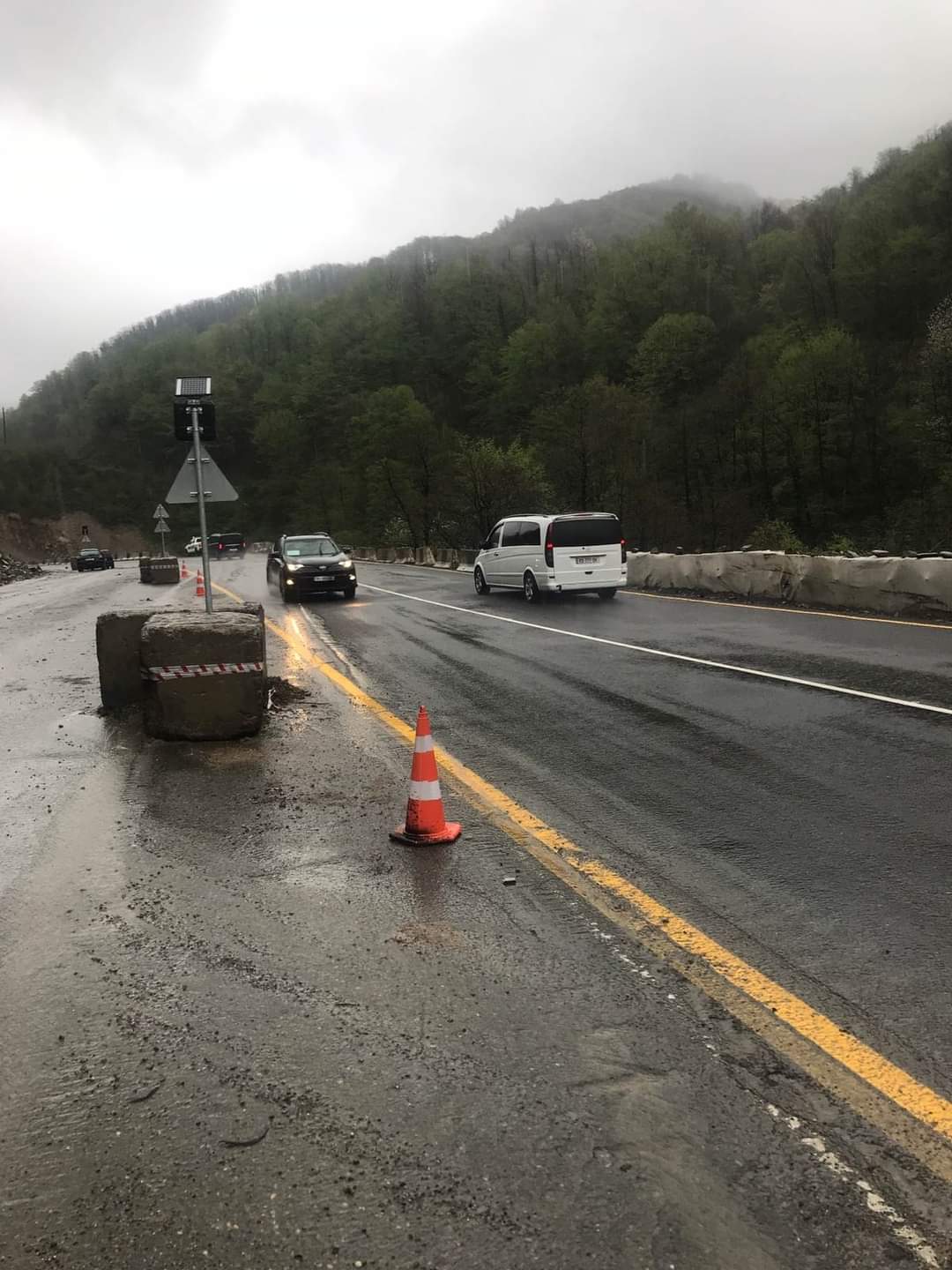 Trucks will be permitted to move across the section from 9 pm till 6 am without interruption and under the strict supervision of the Patrol Police in the reverse movement mode.
All kinds of motor transport can move along Gomi-Sachkhere-Chiatura-Zestaphoni section at any time.
The Rikoti Pass, a crossing between the eastern and western parts of Georgia, was closed to vehicles since March 30 due to the landslide.
Related Story: Rikoti Pass remains closed to all vehicles following landslides