Of course, it has been a difficult year tourism-wise for Georgia's furthest region away from Tbilisi; much the same as everywhere else in the country, and in much of the world. Our own guest house, in Etseri, saw its last Covid season guests leave in mid-March 2020, and then no guests at all from then until mid-May 2021. 14 months completely empty except for the two of us. But we have been nonetheless busy with other things. And there have been about half a typical season's worth of guests this year, with several bookings already for the next.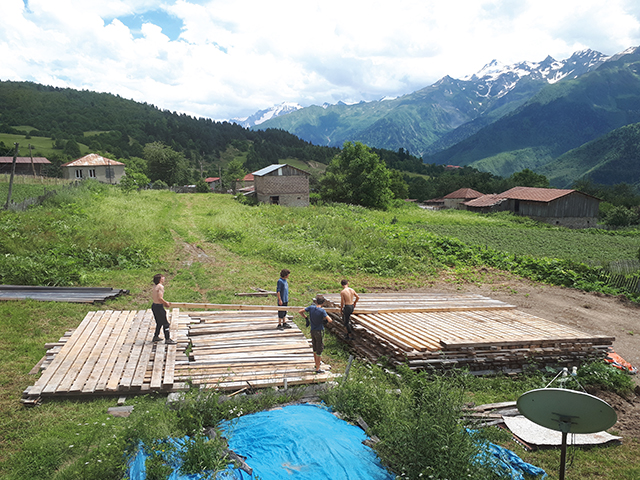 My wife applied for a grant from CARE Austria to help towards building a café near the house. We simply needed more kitchen and dining space for the anticipated numbers of people, plus a decent balcony, and this seemed to be the best solution. After a huge amount of paperwork over weeks, with very little help available from me as it all had to be done in Georgian, months of waiting followed. Accepted or not? In the end, nearly 5000 Euros was allotted. We were thrilled.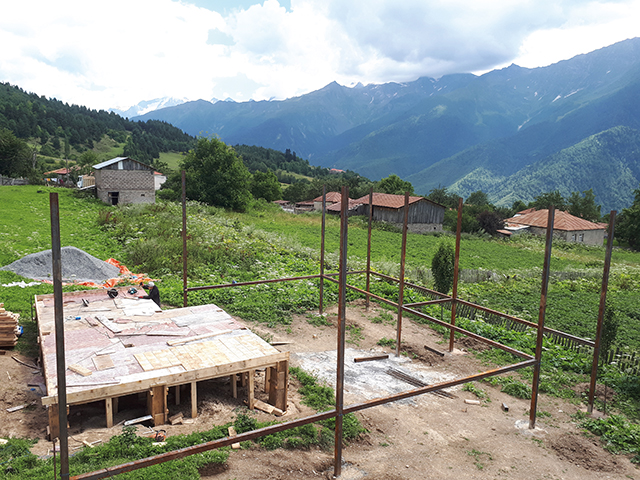 Then we learned that other grants of several times this amount were being given, even one for a neighbor of ours to build a 4-5 story hotel in the edge of the village! While sincerely delighted for him and others, and not at all bothered at the thought of local competition, we simply wished that we had asked for much more money, as most of the café's costs would have to come from us. But we could start, and did so.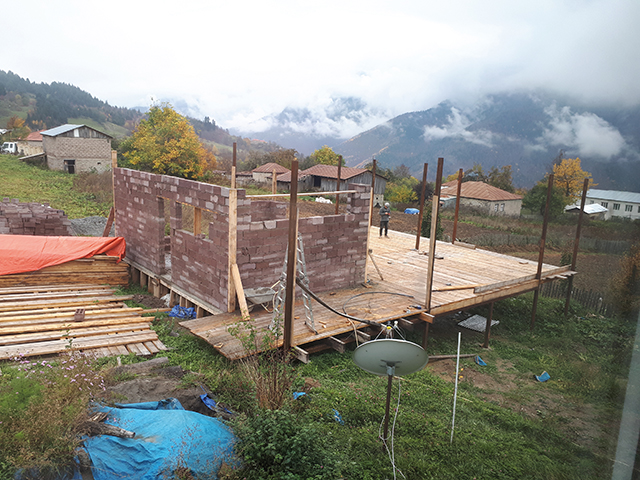 Now, well into the building project being done by several workers from near Zugdidi, it is nearly time to wrap up what can be done before proper winter descends, to resume it in spring 2022. The floors (part wood, part cement), concrete block walls, windows and roof are all in place, with some of the interior drywall and all of the electrics in place too. Tiling will follow where it is needed. Ceilings, laminate floors, plumbing and décor are all for spring, the latter up to me as designer and photographer. The place will be a gallery for large prints of some of my best work from Svaneti, and maybe for historic photos too. Then we will "just" need at least one local person to help with cooking and cleaning, and tourists to actually show up and use the place.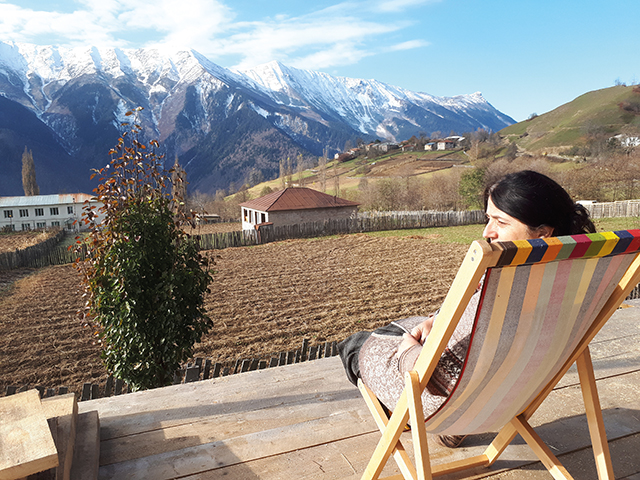 The industry has been similarly difficult elsewhere in Svaneti. But one great advantage which my wife and I have is that we owe nothing to the banks. So many people had taken out loans to build as the tourist boom here got underway and picked up speed. Then… Covid, and much of that dried up. Banks have been sympathetic, but there is only a certain degree to which they can, or are willing to, defer loan repayments. We have several other sources of income to keep us going, and we will continue to pay for the café's construction and finishing as the money is there, largely from the village shop which we also run.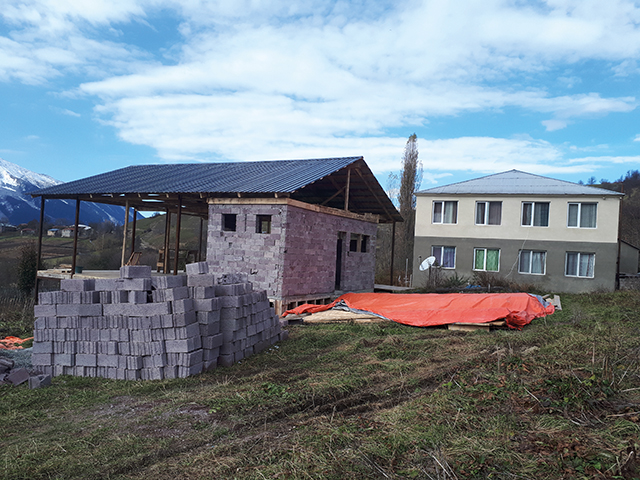 A new building supply shop has opened in Mestia, and it has been most useful in cutting our travel distance and time for what we need. A 60 km round trip instead of 220 to Zugdidi! Plus, the concrete blocks come from even closer, near Becho, a mere 20 km round trip. We scrounge around and hire local youths to unload or move blocks or cement bags.

The local help for the café and guest house has been a real challenge to find. There seems to be a stigma against doing such work in one's own community, and some local ladies go to Mestia to do it. But transport is always an issue for them, even in the unlikely case that they can drive themselves there and back. We still have some leads to follow up, and some promises, but we have heard these before with no result, and will take them with a grain of salt. We hope for the future, despite plenty of uncertainty.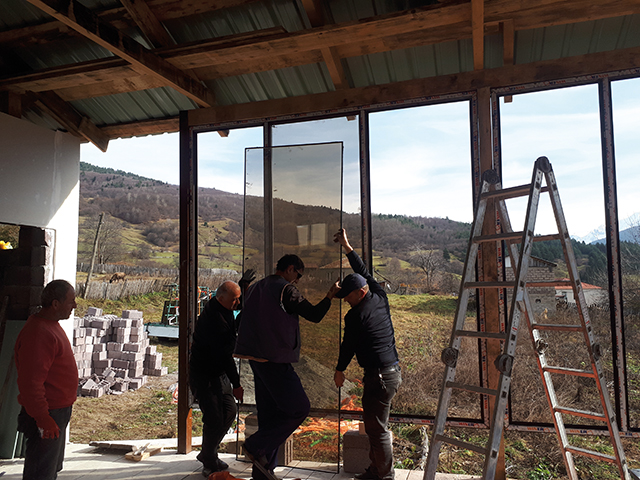 And…as always at the moment, in Georgia's current political season, #mishavs means: "It matters to me"!
Tony Hanmer has lived in Georgia since 1999, in Svaneti since 2007, and been a weekly writer and photographer for GT since early 2011. He runs the "Svaneti Renaissance" Facebook group, now with nearly 2000 members, at www.facebook.com/groups/SvanetiRenaissance/
He and his wife also run their own guest house in Etseri: www.facebook.com/hanmer.house.svaneti
By Tony Hanmer