The amateur tennis tournament – LOPOTA CUP 2023 was closed after the 4-day games with the awarding of the winners.
LOPOTA CUP 2023 has traditionally united tennis lovers in Kakheti. The tournament this year had a record high interest and more than 100 participants registered.
LOPOTA CUP 2023 has the largest prize fund among amateur tournaments – 30,000 GEL, which was distributed to the first and second place holders of various schedules.
Along with the cash prize, the winners were also given gifts established by the sponsors. The winners were awarded with cups specially created for this tournament, which were created by the sculptor Irakli Tsuladze.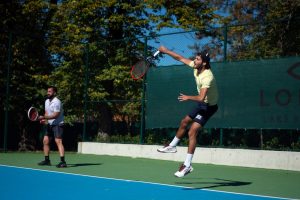 See the list of winners:
Order of units:
Among men (amateur tennis players)
1. First place: Luka Sakhvadze
2. 2nd place: Zviad Kalmakhelidze
Category A among women (veteran tennis players):
1. First place: Salome Chachkhunashvili
2. 2nd place: Mariam Labauri
Category B among women (amateur tennis players):
1. First place: Khatia Gogaladze
2. 2nd place: Narine Etariani
Doubles (Pro-Am)
1. First place
Teimuraz Gabashvili – Vazha Kometiani
2. 2nd place
Nodar Itonishvili – Giorgi Giorgadze
The tournament was established years ago by the initiative of Lopota's founder Goga Maisuradze and was held annually. After a few years of hiatus, Lopota hosted the tournament on new, professionally equipped tennis courts.

The general sponsors of the LOPOTA CUP 2023 tournament are: Viar Holding and Sarajishvili.
Sponsors of the tournament are: Water Bakuriani, Porsche Center Tbilisi, World Class Georgia, Chateau Buera.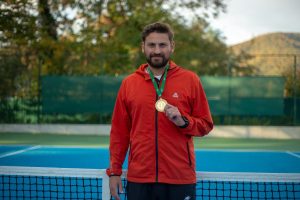 The media sponsors of the tournament are: Forbes Georgia, Georgia Today, Lifestyle Art magazine, Rustavi 2, Palitramedia Holding, Interpressnews.