New School, International School of Georgia, is the first International Baccalaureate World School in Georgia offering Primary Years, Middle Years and Diploma Programs for ages 3 to 19. As a school clearly demonstrating its commitment to the values of the International Baccalaureate Organization, GEORGIA TODAY, wanting to find out more, spoke to Founding Director of New School, International School of Georgia, Marina Zhgenti.
"There are almost 800 students from 40 nationalities attending our school. We understand that young people are facing many challenges in today's world and, therefore, we aim to educate the "whole child" by developing a learning mindset, critical thinking and research skills in an atmosphere of inquiry and student agency," she says.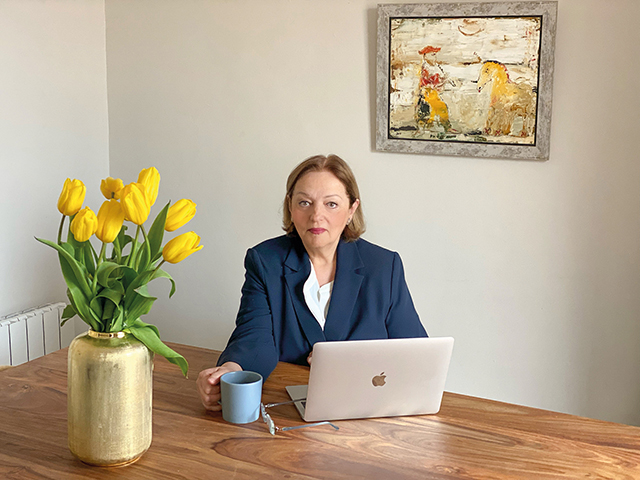 Tell us about success story of New School.
I'm very proud that in 2018 New School was selected by the European Union as a pilot school for the first Eastern Partnership European School Program and opened its doors to 30 of the best students from Georgia, Armenia, Azerbaijan, Belarus, the Republic of Moldova and Ukraine. Following its successful launch in the 2018-19 academic year, we at New School, with the support of the European Union and the International Baccalaureate Organization, selected the fourth cohort of students and are hosting 80 successful students from Eastern Partnership countries, chosen from the top performing students in the region. The students live and learn at New School, being comfortably accommodated in a purpose-built boarding facility named after Commissioner Johannes Hahn, whose initiative and vision made it possible for this program to function at our school.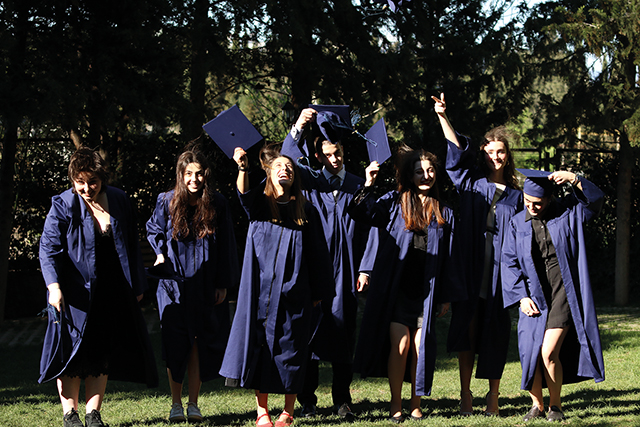 Tell us about history of the school.
Our history started 20 years ago in 1999. The nineties in Georgia are marked as a decade of civil war, of ethnic and regional conflicts and barricade-building in the streets of Tbilisi. Those events greatly influenced the educational system of Georgia, which was almost ruined. It was at that time when we started looking for a school for our youngest daughter. There was not much choice, so we decided to start our own school. In the beginning, there were only 30 students and six enthusiastic educators, in five rented rooms, with limited resources. But the school grew rapidly and soon expanded to cover classes from Kindergarten to Grade 6.
In 2003, after one more move to a rented facility, New School finally settled in Bagebi, a green residential area of Tbilisi, and changed its name to New School, International School of Georgia. Throughout its 22-year history, New School, International School of Georgia has been providing a first-rate international education to a diverse international and local community of students. We owe today's success to many dedicated teachers and professional administrators, devoted parents and committed students. Each of them left their lasting legacy with us!
Tell us about your programs.
Our Primary Years Program (Grades Kindergarten-5) is an inquiry-based curriculum which provides students with a foundation of essential concepts, knowledge, skills and attitudes. A strong emphasis is placed on how students learn, as well as what they learn. We encourage our students to act responsibly and to reflect on their learning. Our teachers inspire and challenge each child to achieve their full intellectual and personal potential.
The philosophy of the Middle Years Program (Grades 6-10) reflects the philosophy of New School. It provides an inspirational learning environment for both students and teachers and ensures that our students receive excellent preparation for the IB Diploma Program. The IB Diploma Program (Grades 11-12) offered at New School combines academic excellence with a specialized teaching system. The program provides an international and internationally recognized university-entrance qualification for our students. The IB's goal is to provide students with values and opportunities that will enable them to develop sound judgment, make wise choices, and respect others in the global community. Students attend classes in a multilingual and multicultural environment. Our commitment to international education is reflected in our Modern Languages program that offers English, German, French, Spanish and Italian and includes various different mother tongue study opportunities.
Tell us about your graduates.
The IB Diploma Program builds students' inquiring mindset, fosters their desire to learn, and prepares them to excel at their careers and lead meaningful lives. Our graduates study in the top Universities of the world. The amount of full or partial scholarships won by them in 2021 alone is equal to $900,000. They develop into lifelong learners who thrive and make a difference. I strongly believe that they will change this world for better!
Choosing a school for your child is one of the most important decisions you will ever have to make. We recognize this at New School, and ensure that every child here reaches their potential and more. I encourage our potential parents to come and visit our campus. We will be extremely pleased to welcome you and share our school's achievements.
By Mariam Mtivlishvili