In the rapidly evolving landscape of the renewable energy sector, self-branding has emerged as a critical aspect of leadership, especially for women striving to break barriers in traditionally male-dominated industries. In this article, we gain valuable insights into the world of self-branding from a remarkable female leader, who has made significant strides in the renewable energy sector.
Meet Lela Kurtanidze, CEO of ASTORIOS, a well-known solar company, who shares her journey, experiences, and strategies for personal branding that have contributed to her success in the renewable energy industry. Through her story, we explore the importance of building a personal brand, empowering others, and overcoming challenges to achieve leadership excellence.
In today's competitive business world, a leader's brand plays a pivotal role in shaping their reputation and influence. According to Lela Kurtanidze, true leadership extends beyond titles and positions of authority. It involves creating a healthy work environment that fosters motivation and a cohesive team. By prioritizing the well-being and development of team members, she aims to cultivate a work culture where employees feel valued, motivated, and empowered to contribute their best efforts.
For Lela Kurtanidze, personal branding is about authenticity and leading by example. By demonstrating integrity and embracing a collaborative leadership approach, she sets a strong foundation for her brand. Her commitment to ethical business practices and sustainability aligns seamlessly with the core values of ASTORIOS, reinforcing her reputation as a principled leader in the renewable energy industry.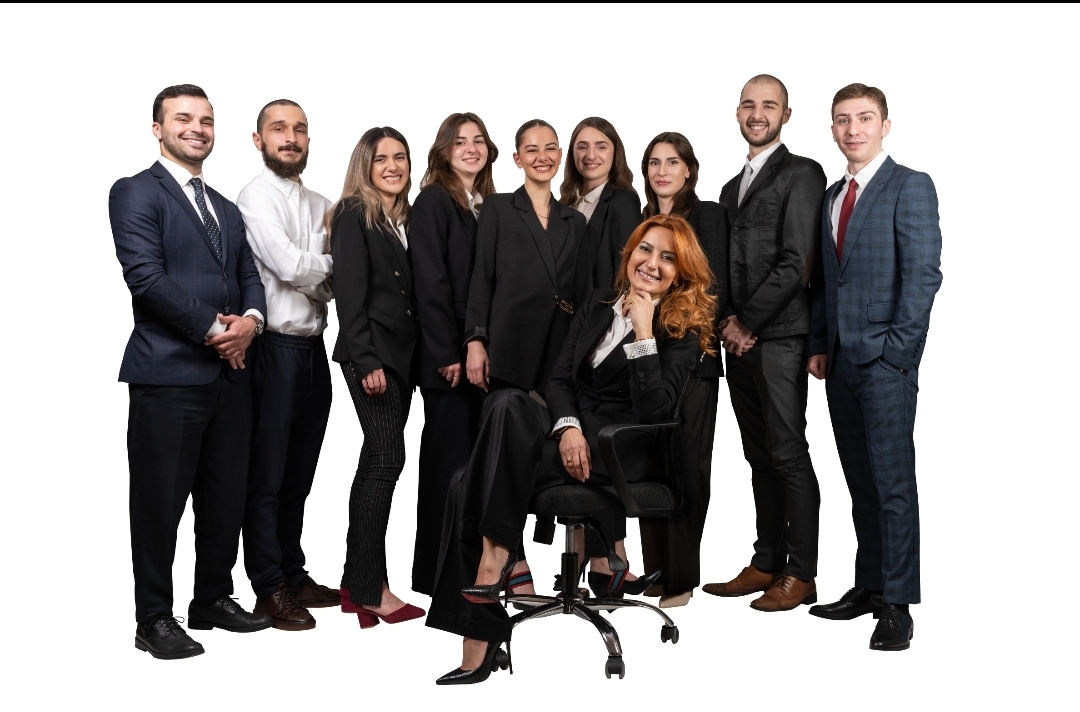 One of the unique strengths of women in business is their intuition and empathy. Lela Kurtanidze emphasizes the significance of these qualities in empowering others and navigating complex dynamics. By embracing intuition and empathy, she guides her team members, anticipates challenges, and understands the needs of stakeholders, resulting in well-informed decisions that drive positive outcomes.
As a female leader, Lela Kurtanidze actively fosters an inclusive work environment, where every team member's voice is heard and valued. She attributes her success to the collective efforts of her diverse team, who bring varied perspectives and ideas to the table. By encouraging open communication and fostering a culture of innovation, she ensures that ASTORIOS remains at the forefront of the renewable energy sector.
In a predominantly male-dominated industry, Lela Kurtanidze acknowledges the challenges she faced throughout her career. From the need to prove herself to the limited representation of women in leadership positions, she shares her experiences of overcoming prejudices and stereotypes. By exemplifying resilience, dedication, and adaptability, she has worked towards changing perceptions and setting a precedent for women in the sector.
To overcome gender biases, Lela Kurtanidze has consistently prioritized professional development and continuous learning. By staying updated on industry trends and advancements, she confidently navigates discussions and decisions, challenging any preconceived notions based on gender. Her competence and expertise have enabled her to earn the respect and recognition of her peers, breaking down barriers and creating opportunities for other women in the industry.
To effectively navigate and overcome gender biases, Lela Kurtanidze emphasizes the importance of prioritizing education and knowledge while encouraging women to embrace the diverse array of career choices available, breaking free from stereotyped career paths traditionally associated with women. She advises aspiring female professionals to continuously seek growth opportunities and challenge preconceived notions. Building expertise, cultivating a strong supportive network, and developing assertiveness and confidence are essential strategies she highlights to excel in traditionally male-dominated fields.
At ASTORIOS, Lela Kurtanidze has implemented initiatives to empower women within the company and the broader industry. By advocating for gender equality and creating an inclusive work environment, she fosters a supportive space for women to thrive and lead. Additionally, she actively mentors and supports her team members, providing guidance and opportunities for growth.
Throughout her journey, Lela Kurtanidze has observed positive changes in the representation and opportunities for women in business. She notes the increased representation of women in leadership roles and the growth of mentoring and support programs designed for women. However, she acknowledges that continuous efforts are needed to address remaining challenges, such as equal pay and stereotypes.
The story of Lela Kurtanidze serves as a powerful testament to the significance of self-branding in leadership. Through her experiences, strategies, and commitment to empowering others, she has shattered barriers and achieved success in the renewable energy sector. As women continue to make their mark in traditionally male-dominated industries, self-branding emerges as a crucial tool for fostering inclusivity, breaking stereotypes, and inspiring future generations of women leaders.
By harnessing their unique strengths and embracing continuous growth, women can confidently navigate the professional world and thrive in leadership roles, driving positive change in business and society as a whole. As Lela Kurtanidze continues to lead ASTORIOS with passion and determination, her brand remains a guiding force in inspiring others to embrace their true potential and make a lasting impact on the renewable energy industry. With more women like Lela Kurtanidze breaking barriers and redefining leadership norms, the path toward gender equality in business becomes brighter and more achievable than ever before.
By Mariam Gorkhelashvili