With the winter largely behind us, the spring and summer travel season is here. While flocks of people from around the world come to see Tbilisi, Batumi, and the litany of ancient churches, the natural wonders on the Caucasus range are among the best destinations. Regions such as Samegrelo, Racha, and Tusheti all have their unique "flavor" of mountain life. However, there is more to these behemoths than initially meets the traveling eye.
Arguably, Georgia's most alluring feature is its neck-craning, sky-scraping mountains that have been the subject of poems, stories, and legends for centuries. While some may see these as rugged and inhospitable territory, Georgians for centuries have called these home, carving their livelihoods from the very stones and earth of these heights. Today, visitors come to admire this hearty lifestyle from around the world.
A small cohort of these visitors decide to make this land their home. Mountains, for these individuals, are not only an incredible geographic feature, but also a way of life. This vision, framed in the title, is perfectly captured in the quote from 19th century environmentalist and preservationist John Muir.
Often referred to as the "Father of the National Parks," Muir is one of the most commonly known to have lived the proverbial "mountain man" lifestyle. Oneness with nature, preservation of its beauty, and embracing the wilderness all encompass his vision on how life should be lived. In Georgia, this view is still alive in many of the nation's remote regions.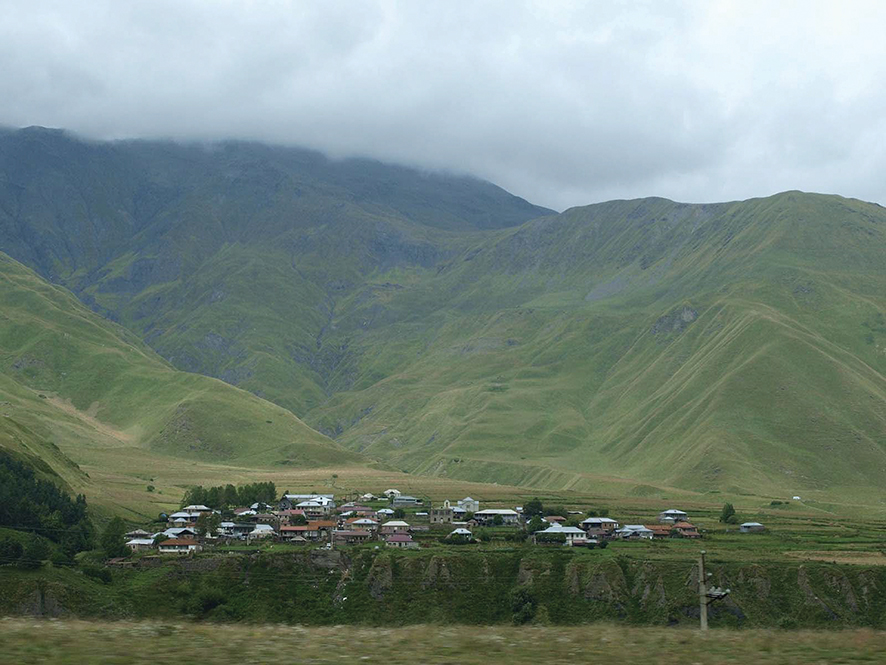 The preservation efforts of the Georgian government are admirable. Complete with national parks, preservation areas, and historically designated areas, the country works diligently to protect its natural beauty.
These mountains are valuable as farms; homes and tourism thrive in their high valleys. However, much of the population in this sector lives in relative poverty due to their isolation.
"The people who live in Georgia's highlands are hardy and resilient by nature. But they need support to protect their livelihoods and their natural surroundings. UNDP is working to ensure that this distinctive feature of Georgian culture can survive and thrive," said Louisa Vinton, former head of the UNDP mission in Georgia.
Their oneness with nature has made them a unique part of the region. As opposed to living "on" nature, as many of those in large cities do, the people of the mountains live in the nature. Traveling through some of these remote villages gives a true sense of disconnection from modernity, but also a sense of the need to provide more to these humble but hardy folk.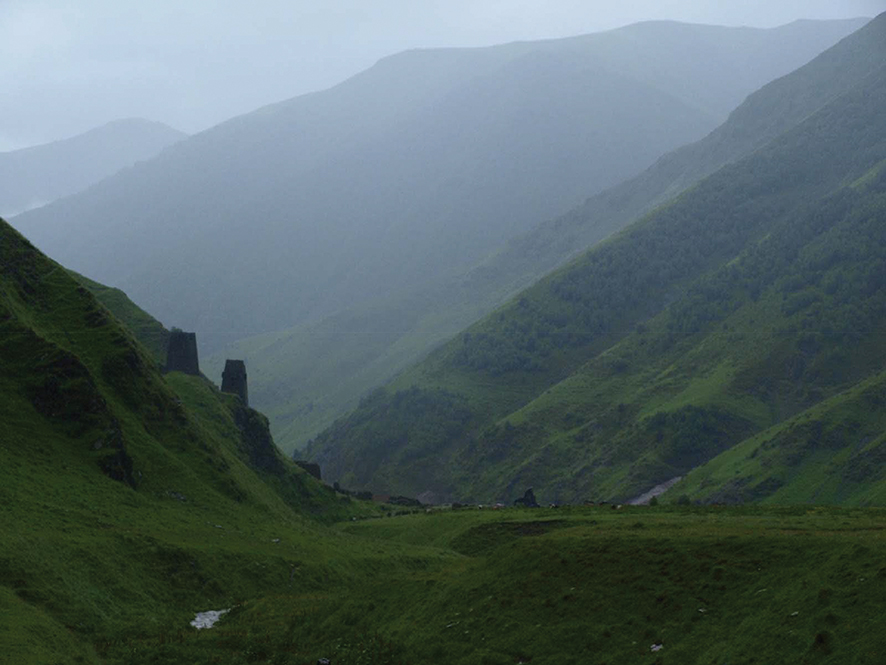 For travelers, the journey into the mountains and the time spent in its green folds is as necessary as water to the thirsty. It is a rite of passage for anyone who wishes to call the country home, even if only for a few days or years. Like imbibing one's first glass of Georgian wine, or indulging in the first of many khinkali, the mountains too deserve one's attention. Likewise, they deserve the attention of those that can and must preserve their natural beauty. In the words of Muir himself, "between every two pine trees there is a door leading to a new way of life" and a new path into Georgia's natural wonders.
BLOG by Michael Godwin