Both Georgia and Israel have seen turbulent times recently, with dramatic political, economic and security-related developments almost on a daily basis. However, even those of us not particularly mindful of the climate crisis could not help but be alarmed by what has been happening around us lately. While massive floods in Germany and Western Europe claimed the lives of hundreds, entire villages in China and India were being washed away by heavy rains. Giant hailstones rained down on Italy in the middle of summer, and Britain and Switzerland were surprised by sudden wild and rainy weather. Sardinia, Greece, and Siberia were hit by widespread fires, and in California, temperatures reached unthinkable records of 56 degrees Celsius, leaving residents feeling as though they were sweltering in a real-life oven.
Considering all this, the important report released this week by the Intergovernmental Panel on Climate Change should serve as a serious warning sign for us all. We must change our ways and transition to a lifestyle and economy that supports, not disrupts, planet Earth's climate, nature, and environment.
The testimonies of the hundreds of scientists who took part in the writing of this report, on the basis of thousands of well-established and diverse scientific studies, are extremely important. The time for change has come. Change, however, is difficult, and we need success stories, peer learning, and technologies that will help us move to a zero-emissions economy by 2050 and halve humanity's greenhouse gas emissions by 2030.
Even the lush, water-rich Georgia has not been spared the effects of climate change. The GSPSA (Georgian Society for the Protection & Safety of Animals) determines that "Georgia's biodiversity is at significant risk of degradation and degradation of natural habitats, excessive use of natural resources, environmental pollution, invasive alien species, and climate change".
According to a recent UNDP report: "It has been established that the most vulnerable system is the Black Sea coastline, which has a strategic importance for the rehabilitation of the country's economy and development of foreign trade. The second important vulnerable system in Georgia is agriculture, where special attention is paid to wheat in Eastern Georgia. Also, in spite of a sufficient supply of water resources, appropriate attention is being paid to increasing the efficiency of water utilization."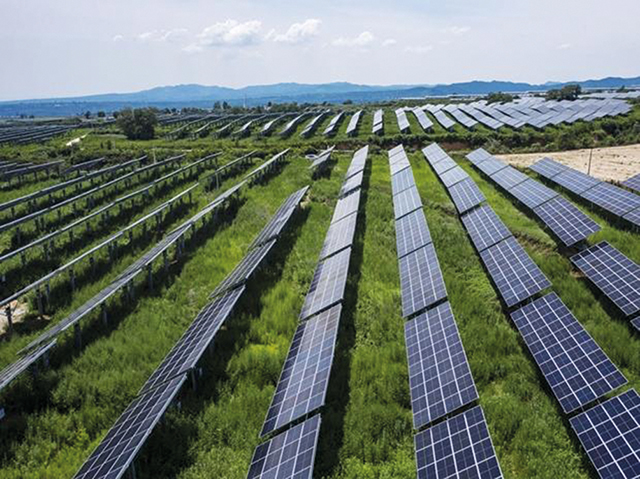 Zurab Nabakhteveli (Head of Exploration, Accelerator Lab, UNDP Georgia) makes it alarmingly clear: "Climate change and environmental protection are priority issues in Georgia, which has been beset by climate change impacts and ecological destruction. Rapidly melting glaciers and destructive landslides have already caused devastating flooding, the 2015 Tbilisi flood took 20 lives, that will only grow in severity. Newly active landslides caused by massive and unplanned construction in Tbilisi threaten several districts and thousands of citizens. Thousands of acres of forests have been burned as a result of fires. There is also one of the urgent problems of air pollution in the capital, an area that also has very high CO2 emissions."
If you look around for inspiration and good ideas, you'll find that Israel stands out from the crowd. Over decades, Israel has learned to establish agriculture in the desert and arid areas, to recycle 90% of its wastewater, and to desalinate drinking water. It has developed breathtaking solutions for energy storage, energy efficiency, and renewable energy, has cultivated a groundbreaking industry of animal protein substitutes, and knows how to preserve forests in conditions of drought and aridity. Israel is a living laboratory for the development of practical solutions to the climate crisis.
Israel's climate innovation can help the entire world develop the capabilities it so needs to adapt to the climate crisis and build resilience. Take, for example, the incredible developments that are taking place in research institutes and the private sector in Israel in the field of animal protein substitutes. Products such as meat, milk, eggs, and more are being produced in laboratories using methods that emit almost no greenhouse gases, and which allow huge swaths of agricultural land currently being used for livestock purposes to be freed up for ecological restoration and reforestation. As if this weren't enough, these technologies also pave the way for increased global food security during an era of climate crisis.
Israel's climate innovation is also very much needed to reduce greenhouse gas emissions, and provides some of the most fascinating solutions in the world today in the fields of compressed-air energy storage, energy generation from sea waves, the use of advanced computing tools for energy management, and more.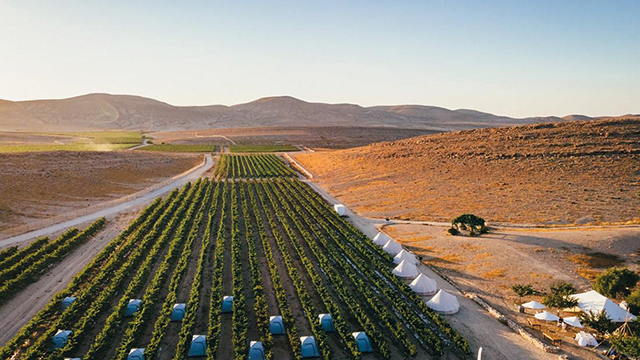 Next year, Israel and Georgia will mark the 30th anniversary of our bilateral diplomatic relations. MASHAV (Israel's International Development Agency) has been active in Georgia right from the beginning and has so far trained more than 1,500 Georgians in various fields relating to agro-technology, advanced irrigation technology, food security, minimizing post-harvest loss of crops and 'green energy'. Recently, MASHAV has provided some cutting-edge Israeli water purification equipment to schools in Guria and other regions. MASHAV is also sharing with our Georgian friends, information and expertise on public healthcare, sustainable agriculture, advanced irrigation technologies, water management, treatment and desalination.
Georgia has been a unique oasis, an unrivalled natural 'gem', since time immemorial. The younger generation of Georgians has already embraced the kind of proactive, entrepreneurial and inventive mindset necessary to cope with the ever-looming threat of climate-change and attempt to guarantee future, sustainable prosperity.
If we are the objects of life, then we must cooperate with one another. It is clear to everyone today that there is not one single country, strong and developed as it may be, that can cope with this unprecedented crisis in human history alone. We need to harness all of humanity's amazing abilities together in order to turn this huge ship that is planet Earth, that we all are on, shoulder to shoulder, towards a safe shore. The only way to do this is by working together, sharing information and experience, and providing mutual support. Israel is willing to contribute its share of experience, as well as to learn from the experiences of others.
Op-Ed Article by the Ambassador of Israel to Georgia, Ran Gidor