On November 15, 2022, the Tbilisi Opera and Ballet State Theater organized a Gala Concert at the American Center of Polish Culture in New York to commemorate the 30th anniversary of diplomatic relations between Georgia and the United States.
The event featured the performance of Georgian and American opera singers, a Georgian wine-tasting, and an exhibition by Georgian artist Eteri Chkadua.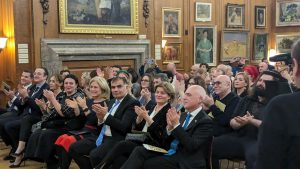 Ambassador of Georgia to the United States, David Zalkaliani, and the US Ambassador to Georgia, Kelly C. Degnan (present virtually), delivered opening remarks.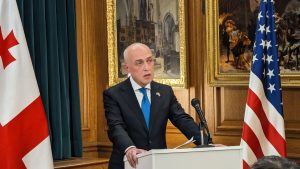 The event brought together Georgian government officials, including Permanent Representative of Georgia to the UN, David Bakradze, representatives of the US and other nations, Georgian entrepreneurs in the U.S., artists, and journalists.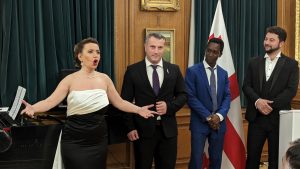 Tbilisi Opera and Ballet State Theater conveys thanks to all partners and sponsors of the event:
Ministry of Culture, Sport and Youth of Georgia
The Ministry of Foreign Affairs of Georgia
American Cultural Center
Cultural and Educational Foundation
The Adjara Group
Georgian Wine Association
The US Embassy in Georgia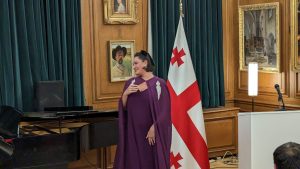 The manager of the project, Rusudan Matsaberidze, Head of International Relations and Development Department of the Tbilisi Opera and Ballet State Theater.