In the October 2, 2021 Georgian local elections, and according to the Central Election Commission, the ruling Georgian Dream party won the majority with 821,225 votes (46.65%), while the United National Movement received 540,469 votes, which is 30.7%.
Other parties received the following percentages:
Gakharia – For Georgia – 7.79%
Lelo – 2.71%
European Georgia – Movement for Georgia – 1.66%
David Tarkhan-Mouravi, Irma Inashvili – Alliance of Patriots of Georgia – 1.46%
Zurab Girchi Japaridze – Girchi More Freedom – 1.44%
Shalva Natelashvili – Labor Party – 1.38%
Third Force-Strategy Builder – 1.34%
Girchi – 0.95%
Ana Dolidze for People – 0.85%
Aleko Elisashvili – Citizens – 0.83%
Elene Khoshtaria – It's Time – 0.62%
European Democrats – 0.16%
European Socialists – 0.15%
Gogi Tsulaia New Christian Democrats – 0.07%
Progress and Freedom – 0.06%
Early Elections – United Georgia – 0.05%
Georgia – 0.05%
Reforms – 0.05%
Jondi Baghaturia – Georgian Troupe – 0.03%
Law and Justice – 0.02%
Development Party of Georgia – 0.01%
Social Democratic Party of Georgia – 0.01%
On counting all 769 polling stations in Tbilisi, the CEC announced the results in the proportional part of the elections as follows:
Georgian Dream – 40.3%
UNM – 27.97%
For Georgia – 8.85%
Lelo – 3.63%
Girchi- More Freedom (Zurab Japaridze) – 3.3%
Ana Dolidze Por People – 2.57%
Citizens – 2.45%
Elene Khoshtaria – Droa – 2.15%
Girchi – 1.62
Alliance of Patriots – 1.65%
Labor Party – 1.32%
European Georgia – 1.18%
Third Force – Strategy Builder – 1.01%
The International Society for Fair Elections and Democracy (ISFED) announced the results of a parallel count, according to which, across the country, in the proportional part, Georgian Dream received 46.6% of the votes, UNM 31.1%, and For Georgia 7.7%.
Across Georgia, they claimed the following results:
Georgian Dream – 46.6%
United National Movement – 31.1%
Gakharia – For Georgia – 7.7%
Lelo – 2.6%
European Georgia – Movement for Georgia – 1.8%
David Tarkhan-Mouravi, Irma Inashvili – Alliance of Patriots of Georgia – 1.5%
Third Force-Strategy Builder – 1.4%
Zurab Girchi Japaridze – Girchi More Freedom – 1.4%
Shalva Natelashvili – Labor Party – 1.3%
Girchi – 1.0%
Other – 3.7%
According to the ISFED count, the votes among the parties in Tbilisi saw Georgian Dream receive 39.7% of the vote, United National Movement 28.3%, and For Georgia 8.8%.
In Tbilisi, ISFED recorded the following percentages:
Lelo – 3.7%
Zurab Girchi Japaridze – Girchi More Freedom – 3.4%
Aleko Elisashvili – Citizens – 2.5%
Ana Dolidze – For People – 2.5%
Elene Khoshtaria – It's Time – 2.1%
David Tarkhan-Mouravi, Irma Inashvili – Alliance of Patriots of Georgia – 1.7%
Girchi – 1.7%
Shalva Natelashvili – Labor Party – 1.3%
European Georgia – Movement for Georgia – 1.1%
Third Force-Strategy Builder – 1.0%
Other – 2.2%
A second round of self-government elections will take place on October 30 in 20 cities:
Tbilisi, Rustavi, Kutaisi, Poti, Batumi, Telavi, Tianeti, Kareli, Khashuri, Tsageri, Baghdati, Tskaltubo, Ozurgeti, Senaki, Martvili, Khobi, Zugdidi, Tsalenjikha, Chkhorotskhu, and Khelvachauri, as the October 2 local self-government elections in those cities did not reveal a winning candidate for mayor.
UNM and Georgian Dream candidates will face each other in 17 cities in the second round, Giorgi
Gakharia's candidate Besarion Bendeliani came second in Tsageri, and independent candidates Tamaz Mechiauri and Konstantine Sharashidze will face the Georgian Dream in two cities – Tianeti and Ozurgeti.
Opposition parties, aside from For Georgia and the Alliance of Patriots, are expected to support the biggest opposition force, the UNM, during the second round.
International Responses
The US Embassy responded to the October 2 elections in Georgia by noting that the United States shares the OSCE ODIHR's initial assessment that these elections were technically well-administered, but the environment was marred by widespread and consistent allegations of intimidation, vote-buying, and pressure against candidates.
"While voters were able to cast their votes in a largely calm environment on October 2, the election process is about more than Election Day. We share ODIHR's concerns about the polarized media landscape, the significant imbalance of resources and insufficient oversight of campaign finances, the under-representation of women in the campaign, reports of misuse of administrative resources, and pressure against journalists.
"We commend the professional domestic election observation organizations – in particular, ISFED, GYLA, PMMG, and TI – for informing the public with sound, balanced assessments and reliable information throughout the campaign period and on Election Day. Their important contributions have, over time, improved the election process. We are concerned by reports that some of these respected domestic NGOs encountered barriers to observing the elections," reads the statement issued by the US Embassy.
The Embassy went on to note that significant reports of misuse of administrative resources have raised doubts about the general fairness of the election, adding in many towns and villages, pressure against teachers, law enforcement officers, and other public sector workers reportedly interfered with their ability to exercise their free choice on Election Day.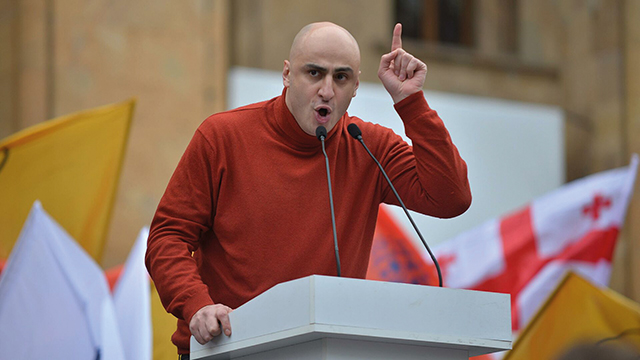 "This type of abuse is wholly incompatible with Georgia's democratic and Euro-Atlantic ideals. The Embassy is concerned that there is a dangerous risk these and other recurring elections violations are becoming accepted as inevitable. Georgian voters deserve a higher standard of integrity in their election process.
"We also regret actions that are likely to further polarize and destabilize Georgia's already tense political situation and parties' emphasis on personal attacks rather than addressing voters' priorities. These actions call into question some political parties' commitment to the principle that political legitimacy should be won or lost at the ballot box," reads the statement.
The Embassy recognized that Parliament's recent efforts to implement electoral reforms to address some of the shortcomings identified in previous elections deserve praise. Yet, "while some measures resulted in positive changes, the overall failure to significantly reduce recurring patterns of violations, especially during the pre-election period, is disappointing," they wrote.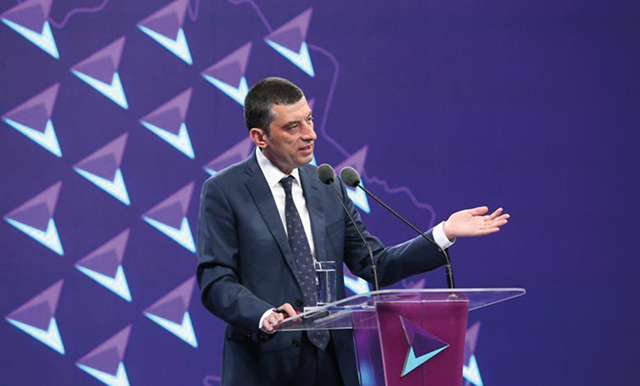 The Embassy calls on Parliament, including opposition parties, to "recommit in good faith to strengthening Georgia's election system in a comprehensive manner; to implement key reforms – including judicial reforms – recommended by ODIHR, the Venice Commission, and Georgia's international partners; and to pass constitutional amendments ensuring that all future parliamentary elections will be fully proportional, as they have previously pledged to do. The reform process must be implemented hand-in-hand with citizens and civil society.
"Now is the time to build political alliances among parties to urgently address the issues that are most important to Georgia's citizens. As it has in the past, Georgia must meet the challenges of building its democracy with courage, compromise, and resolve. Each election is a chance to strengthen and improve the democratic process. On October 2, Georgia's citizens exercised their precious right to vote, to be heard, and to hold their political leaders accountable. We call on all parties to resist efforts to further polarize the political situation, to maintain a calm post-election environment, and to ensure the fair, impartial adjudication of electoral complaints. The second round of voting is an opportunity to improve the process and conduct an orderly, competitive run-off with results Georgians can have full confidence in.
"The United States is proud to have stood alongside the people of Georgia over the decades and we will continue to support Georgia's efforts to build a strong democracy, a prosperous economy, and a stable, secure country," reads the statement.
The Delegation of the European Union, in coordination with the embassies of the Member States of the European Union, also commented on the first round of the 2021 local elections in Georgia, saying that the elections were "generally well administered," though "characterized by hardened polarization."
"On 2 October, local elections took place in Georgia. The European Union commends the Georgian citizens for exercising their democratic right to vote in these elections, as well as the dedicated electoral staff and observers, considering the challenging context of the COVID-19 pandemic. We welcome the fact that a full-fledged International Election Observation Mission was deployed. This mission concluded that the elections were generally well administered, though characterized by hardened polarization, and that contestants were able to campaign freely in a competitive environment, and that the Election Day proceeded in an orderly and transparent manner. It also highlighted important shortcomings, notably widespread and consistent allegations of intimidation, vote-buying, pressure on candidates and voters, and an unlevel playing field. In addition, the significant imbalance in resources and undue advantage of incumbency further benefited the ruling party. The underrepresentation of women in the campaign demonstrates a need for greater commitment to ensure adequate representation in politics.
"We note with satisfaction that the amendments adopted in the run-up to the elections substantially improved the legal framework. However, it will be important to address, in an inclusive manner, all outstanding ODIHR recommendations, including those related to limitations on voting rights, some aspects of electoral dispute resolution, and further measures to counter the misuse of state resources. Genuine reform of the Judiciary is indispensable to increase trust also in the handling of electoral complaints.
"The current polarization continues to have a negative effect on Georgia's democracy – all parties have a responsibility to address this.
"In view of the second round of elections, the European Union calls on the authorities and all the political parties to urgently make additional efforts to ensure a fair electoral process. The reported malpractices must not become the norm. We also expect credible and swift investigations of all complaints, including reported intimidation and violence against journalists.
"The European Union will remain a consistent supporter of efforts to strengthen democracy in Georgia. We will continue to base our relationship on the principles of respect for human rights, the rule of law and democratic standards – values that are at the core of the EU-Georgia Association Agreement," reads the statement.
The Chair of the Delegation for relations with the South Caucasus, MEP Marina Kaljurand, the European Parliament's Standing Rapporteur on Georgia, MEP Sven Mikser, and the European Parliament's lead Member for democracy support activities in Georgia, MEP Viola von Cramon-Taubadel, this week issued a joint statement on the first round of the local elections in Georgia.
"We would like to recognize that Georgia, a key partner of the European Union, conducted a competitive and well-managed first round of the local elections on 2 October, despite the extremely polarized political environment and challenging epidemiological situation. However, the pre-electoral environment did not provide a level- playing field for the contesting parties and candidates and the main attention was diverted from local to national issues," they said.
"A delegation of Members of the European Parliament, led by Michael Gahler, observed these elections together with colleagues from the Congress of Local and Regional Authorities of the Council of Europe as part of the OSCE/ODIHR's International Elections Observation Mission.
"We take due note of the results announced by the Central Election Commission (CEC) – the Georgian Dream ruling party candidates garnered 46.6% of the votes, clearing the 43% threshold which, according to the EU-brokered 19 April agreement, would have triggered the holding of a snap parliamentary election.
"These elections took place under a substantially improved legal framework. Voters were given a genuine choice between a variety of political alternatives, the elections were generally well administered, and the candidates were able to campaign freely. The Election Day proceeded in an orderly and transparent manner, despite some procedural issues during the process. CEC sessions were opened to stakeholders and streamlined for the first time, which increased transparency.
"The campaign was characterized by a hardened polarization of the political and media landscapes, which sometimes led to verbal or even physical confrontations. All too often, personal attacks prevailed over political debates, depriving voters of the ability to make an informed choice. Instances of misuse of public resources, as well as widespread allegations of vote-buying and intimidation against candidates, voters and journalists during the entire electoral campaign period must be investigated thoroughly.
"The electoral legal framework needs to be further improved in view of future elections, taking into account pending recommendations by the OSCE/ODIHR and the Venice Commission, notably when it comes to campaign financing, dispute resolution and the misuse of public resources. It is also necessary to address the underrepresentation of Georgian women in politics.
"Ahead of the second round of the elections, we call on the Georgian authorities and political parties to put an end to the malpractices observed during the first round. Last but not least, we count on the political class to show responsibility and maturity: they must put their nation's interest above party interests, turn the page of confrontation once and for all and implement much-needed reforms," they wrote.
"The European Parliament remains ready to pursue its close cooperation with the Parliament of Georgia by providing assistance, including via its full spectrum of democracy-support activities, on the condition that our Georgian counterparts show a willingness to engage constructively in such activities," reads the statement.
The Home Views
Giorgi Gakharia, Chairman of For Georgia party, says they will support neither Georgian Dream nor the United National Movement in the second round of elections.
He stated at a briefing this week that his party was supported by those citizens who want to end both "radical forces and polarization" in the country.
For Georgia believes that its supporters can make an "independent decision" without its supporting either GD or UNM.
"Our electorate is a sensible electorate who, by supporting us, in fact, said that they are against radicalization and concentration of power, and support balanced power. Accordingly, we cannot and will not tell them, we will not insult them by telling them, to support any one party. The fact that they supported us meant that they rejected radicalization and the two radical forces that create the illusion of fighting each other in order to take the country back to the past," Gakharia said.
Members and supporters of the United National Movement who were gathered near the 12th penitentiary facility in Rustavi, where former President and UNM head Mikheil Saakashvili is being detained, demanding his release, listened to an empowered speech from Tbilisi mayoral candidate Nika Melia this week.
"No-one made Saakashvili come back and go where he is now [prison], but now he is freer than even Bidzina Ivanishvili," he said, noting that nothing strengthens a political prisoner as much as the encouragement and attitude of the people.
"At the end of October, we must finish the work we started. Doing so will mean victory. We must win Tbilisi, Kutaisi, Poti, Telavi, and all the cities where we have already defeated Ivanishvili in this unequal battle," Melia said.
The mayoral candidate said they would defend each vote, adding that Saakashvili had given them an example of how to fight.
Earlier in the week, Melia told TV Pirveli that if he becomes mayor of the capital, he will leave the post of UNM Chairman.
"It is very important that high-ranking officials of the capital government have a firm position, and I have to show this, starting with myself. Regardless of party position, after victory, they should leave their party and switch entirely to resolving municipal issues. After victory, it will be impossible for me to be both Chairman of the UNM and Mayor of Tbilisi," he said.
He called on all other officials who will be represented in City Hall from other parties to make the same decision and leave their parties to focus on the municipality.
Current Tbilisi Mayor Kakha Kaladze also made an impassioned speech this week, following on from his expressed disappointment and surprise that GD had not won Tbilisi in the first round.
"Because of each of you who rely on me and my team, I am ready to take responsibility before Tbilisi once again," he said, noting that during these four years, he and his team have "laid a solid foundation for the development and reconstruction of the city" and that "Tbilisians see how much work has been done to ensure that even today they travel on regular, clean transport."
"We have managed to fix more than 1,000 streets, including those where the previous government did nothing. At the same time, I do not forget that there are still streets in Tbilisi that we have not been able to fix yet, and there are challenges in this direction. No, we won't be able to solve all the problems in the next four years, but you can see for yourself that the process of large-scale rehabilitation in the city has not stopped for a moment; the interests of the population have not been pushed aside. Many settlements have been rehabilitated, and I feel the gratitude of these people, which is most important to me," Kaladze said.
The Mayor noted that today what Tbilisi and the country need most is peace, stability, and most importantly – the development and reconstruction of the city.
By Team GT