Tbilisi's first Buneba Fest, held in Mziuri Park June 17-18, received high praise from the NGOs, companies, food venues and guests who attended, many of whom spoke of the positive vibes and family feel-good atmosphere, as well as the "spiritually cleansing" aspect of being somewhere where everyone cares about doing the best for our environment and living a cruelty-free lifestyle for our nature and wildlife.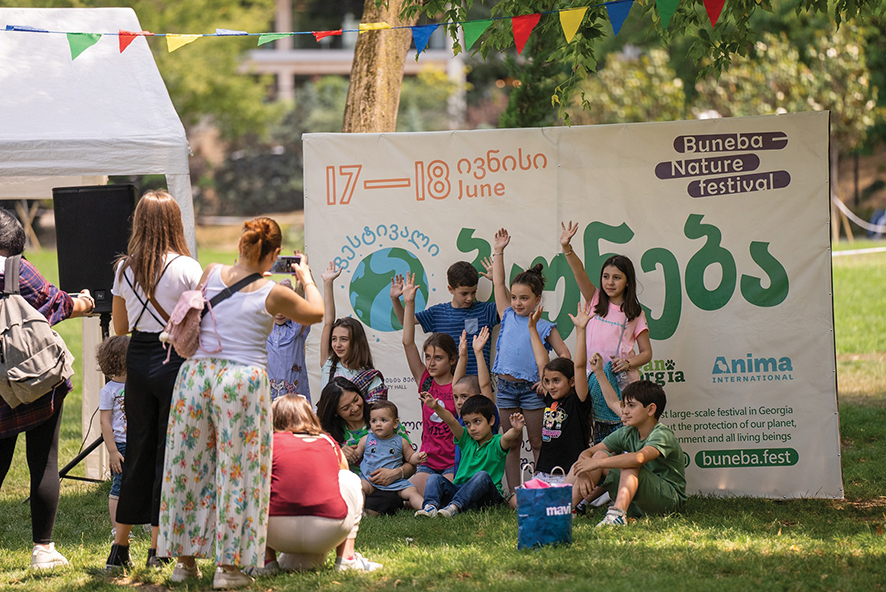 Lower Mziuri Park in Vake hosted not only lectures, masterclasses and food-making events, but children's games, a chill-out area in the grassy shade of the trees, and craft activities involving recycled materials to inspire. And while Sunday's storm put a soggy pause on festivities, organizers and vendors quickly pulled together to restart the fun once the rain had passed.
Guests got to enjoy live music from various DJs, parkour demos, yoga, the best and most delicious of sweet and savory offerings from Georgia's plant-based food chefs, and a market of cruelty-free products such as creams, soaps and shampoos, and a variety of other daily necessities and decorative items that are better for our planet and are either recycled or plastic-free.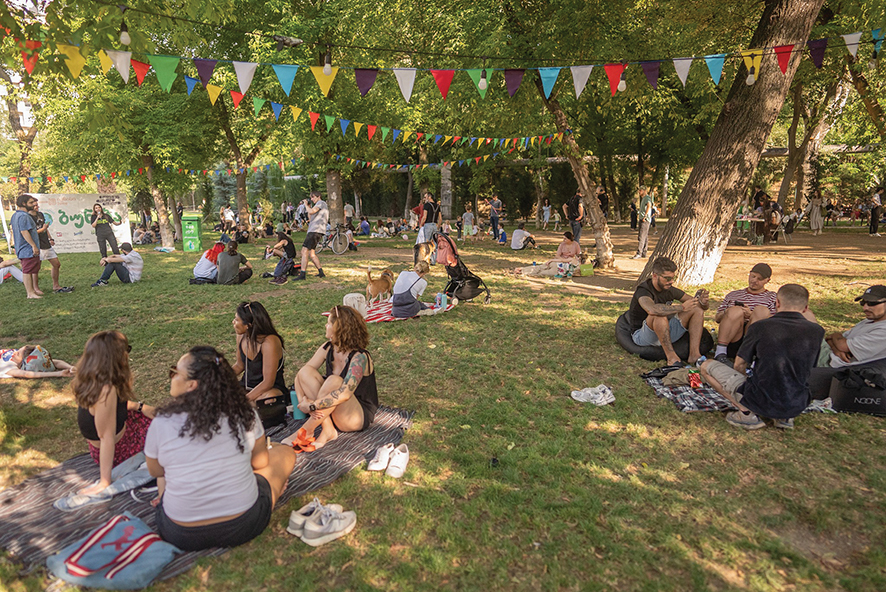 While there, many visitors signed the Plant Based Treaty to show their support for green living, and got a little eco-gift as a thank you.
"There is something here for everyone of all ages, from fun workshops, games, performances, informative lectures, even a recycling station, and of course – lots of delicious vegan food! The atmosphere is chill, and everyone is having a good time. This is one of the nicest vegan festivals I've been to so far!" said Plant Based Treaty Georgia's Hoshimi. "The Buneba Fest was a success for PBT, as we were able to host an educational game about the climate crisis for kids, give a lecture on how a plant-based food system is necessary for the future of our planet, and collect many endorsements for the campaign. We met a lot of like-minded people who care about animals and the environment, and hope to collaborate with them to build a plant-based future."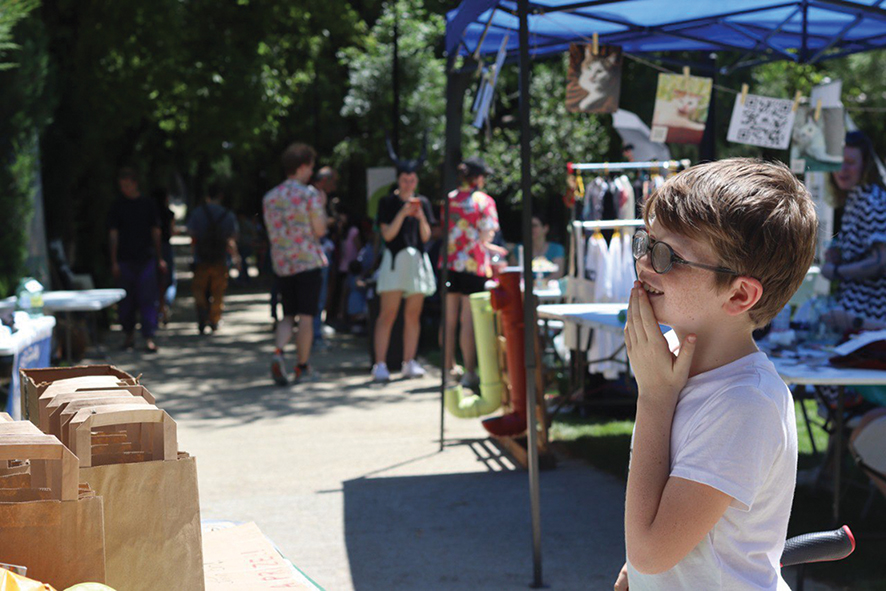 "We want to express our deepest appreciation to all the attendees of the festival," the Buneba Fest organizers wrote on their social media pages. "Your presence, curiosity, and positive energy made the event a vibrant celebration of compassionate living and sustainable practices. We hope you left feeling inspired and empowered to make positive changes in your own lives and communities. Thank you for being a part of this transformative experience!"
It is hoped that the Buneba Fest will be the first of many more.
Check out Buneba Fest's Facebook and Instagram pages for more info.
By Katie Ruth Davies