It is already a well-known fact that Tbilisi Hills offers its customers maximum quality, comfort and innovations. Now it is preparing a new offer. This spring, Tbilisi Hills decided to accelerate the opening of a new sector, allowing customers to choose lands of different size, with various terrain and views. This makes Tbilisi Hills the best choice for those looking to own a comfortable house in a quiet place. To find out more, GEORGIA TODAY spoke to the Commercial Director of Tbilisi Hills, Maya Shanshiashvili.
In these unprecedented times of constant challenges, how is Tbilisi Hills doing, and are there any novelties to reveal for this year?
Yes, the whole world is going through a really difficult time. The pandemic has encouraged us to focus more on ecology and a sustainable environment, which is definitely a good change. Everyone wants to spend more time in the fresh air, people began to move from multi-story residential buildings to private houses. Based on this, the demand for land plots has increased. Therefore, this spring, Tbilisi Hills decided to accelerate the opening of a new sector and offer a large selection of land plots. Customers will be able to choose lands of different sizes, with different terrain and different views. From these lands you will be able to enjoy panoramic views over the city, the mountains and greenery, and over the beautiful Shavnabada Monastery.
Working in sales in real estate, you must have noticed trends – are the age demographics changing when we speak about buyers for apartments and land plots?
Yes, age demographics show that under 30s are choosing apartments over private villas. These are mostly newlyweds, or young people who want to live independently of their parents. The Georgian tradition that a person should live with their parents before marriage is almost gone, so young people are becoming more and more interested in buying apartments.
For those who are not yet familiar with the project – what three things would you highlight about Tbilisi Hills?
Initially, the main advantages of our project were ecology (fresh air, greenery, mountains) and security, but now the most precious feature has emerged: our residents – people who are creating the project with us. We are proud of each of them. This is our community – one of our mostly valued aspects of the Tbilisi Hills project.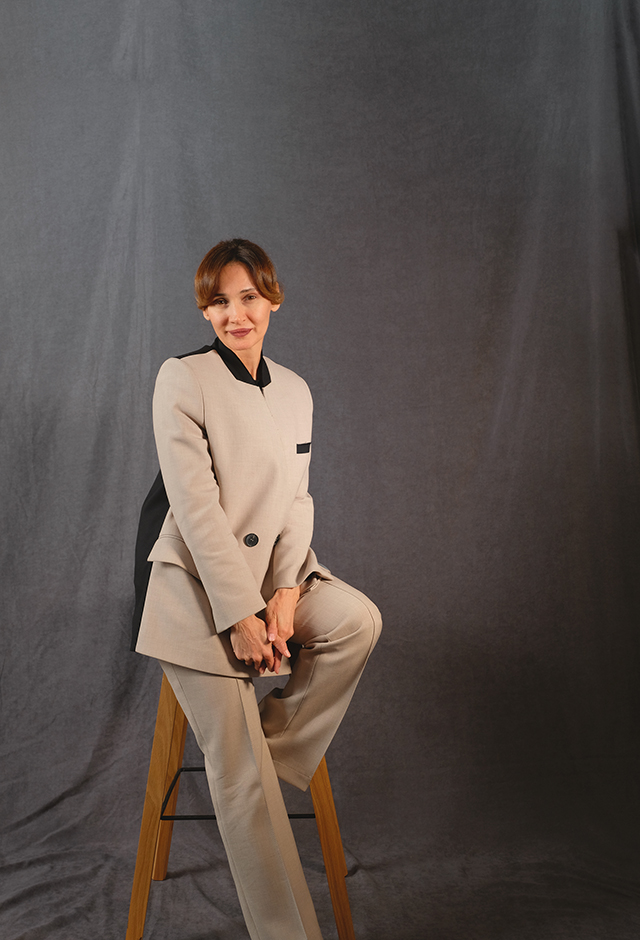 Who are the residents of Tbilisi Hills, and why did they choose their new homes with you?
As soon as the project was launched, many foreigners bought property in Tbilisi Hills, however, over the last two years, Georgians have also been buying in, which is a very positive tendency and one that makes us very happy. There are also mixed families – Georgian husband and a foreign wife, or vice versa. Among our residents you can meet people of different professions. These are businesspersons from different fields – sports; artists; doctors; diplomats; expats.
Tbilisi Hills Golf Course is ranked in the TOP 100 Golf Courses in Continental Europe – do you play golf yourself?
The Tbilisi Hills Golf Courses are really awesome, and a great merit of the famous golf designer Lassi Pekka Tilander and Georgian nature as well.
And yes, I play golf. It's not only physical activity for me. it's a kind of therapy. It is also an opportunity to communicate with people. If you want to get to know a person well, it doesn't take much time or many years: All you have to do is get out on the fields with them and play golf. While playing golf you see all the features of the human character.
By Mariam Mtivlishvili