Kakheti's seventh annual Jazz and Wine Festival was held this year on October 14 at the Tsinandali Estate with special guests from Italy.
Like many other wine festivals around Georgia, the main component was trying the varieties of wine from around the country, but at the Wine and Jazz Kakheti Fest, guests were also able to try wines from Italy. In 2022, Jazz and Wine Kakheti made it a tradition to invite a different guest country to cohost the festival each year, and in doing so, the country brings wine of their own. This year, in addition to just bringing wine, Italian chef Maurizio Siciliano featured a cooking show and tasting of his traditional Italian dishes for attendees to enjoy.
There were be more than 30 Georgian wine producers: most of them small entrepreneurial businesses. Kakha Kandelaki, one of the organizers of the event, says Jazz and Wine Kakheti wants to support local businesses, and this is a way to accomplish that.
"The most popular Jazz and Wine Festival in the US is held in California, the main audience of which is wealthy, aged people," Kandelaki wrote on Hammock Magazine's website. "There is practically one main show at the Bordeaux festival, around which the whole event is assembled. With us, the festival is more 'democratic' in the sense that everyone can come, there are many places in Kakheti where guests can stay, we have a variety of programs… You can come here alone, with friends or family. We want the Jazz and Wine Festival to be the kind of experience that you will share with your loved ones."
Jazz and Wine Kakheti opened the event with a wine tasting, followed by the first jazz performance at the amphitheater with the Salt Peanuts Show. Embodying both jazz and rock 'n roll, the Salt Peanuts Show takes their inspiration from Elvis Presley and Roy Orbison, promising to have everyone dancing on their feet once they hit the stage. With them was Sara Jane Ghiotti, a Sammarinese jazz singer, and chef Maurizio Siciliano preparing dishes in parallel.
In the evening, the Theo Croker Quartet arrived on stage at the ballroom, led by Grammy Award nominee and three-time Echo Award nominee, Theo Croker. Croker is an American jazz trumpeter, composer, and producer whose interest in music started when he was a teenager. The quartet has played at numerous venues over the years and plays sounds of hip-hop, R&B, and electronic, in addition to jazz.
"Trumpeter Theo Croker exudes an unmistakable air of chill, an easy smile on display," NPR wrote on Croker's website. "That chill is the result of a clear musical approach and determination that dates to Croker's teenage days forming big bands and fearlessly pushing the bounds of the music played by his grandfather, trumpeter Doc Cheatham. His reach includes collaborations with various musicians: vocalists Ari Lennox and Jill Scott, rappers J. Cole and Wyclef Jean, and mentors including NEA Jazz Master Dee Dee Bridgewater and saxophonist Gary Bartz."
The Jazz and Wine Kakheti Fest returned to the amphitheater with a final show from the band Mo'Horizons. Created in 1999 and originally from Hannover, Germany, Mo'Horizon is a duo that plays a mixture of acid-jazz, soul, funk, and dub. They just released their seventh studio album and were happy to celebrate their 25th anniversary at Jazz and Wine Kakheti.
The festival took place in Kakheti, famously known for its history of winemaking, at the Tsinandali Estate, known as the foundation place of wine in Georgia.
"Tsinandali Estate is recognized as a historical site of wine's origin, with the first recorded bottling of wine taking place there in the 1800s," it is noted on the Wines of Georgia website. "It since maintains production with the traditional methods of Georgian winemaking as well as using modern technology to produce classical European vintages."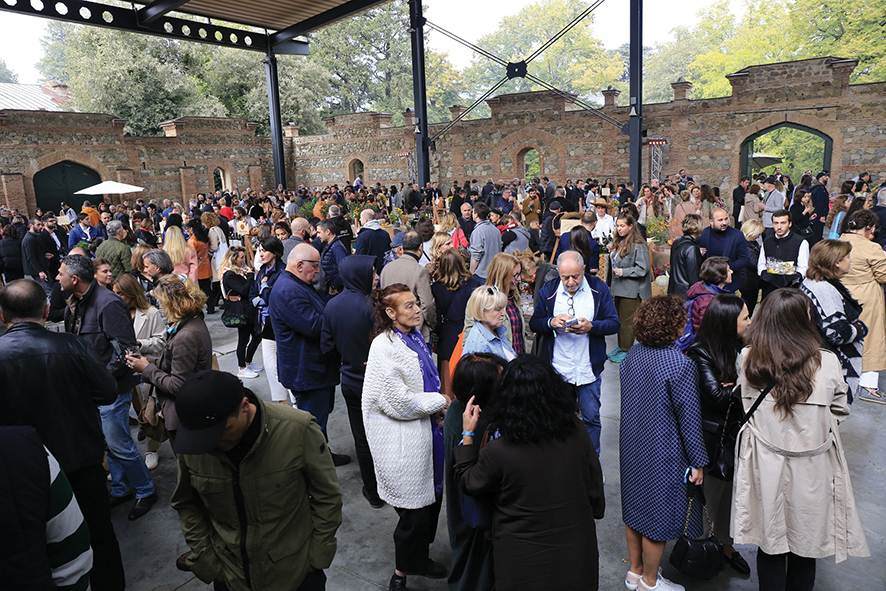 Eastern Promotions is the organizer of Jazz and Wine Kakheti. Eastern Promotions dates back to 1978 when several of its members helped organize the first annual Tbilisi Jazz Festival and the 1980 Rock Festival.
"Offering music since 1998, Eastern Promotion has promoted in the Caucasus region notable and highly acclaimed musicians," written on the Eastern Promotion website. "The company is owned by five enthusiasts and music aficionados who are dedicated to promoting world-class music in the region, as well as promoting the best Georgian music and artists overseas."
The official sponsor of the festival was Visa, while other supporters included the National Tourism Administration of Georgia, the Italian Embassy, Radisson Collection, Park Hotel Tsinandali, TV Imedi, Radio Fortuna, the magazine "Homeland of Wine," Radio Fortuna, and Online Magazine Marketer.ge.
By Shelbi R. Ankiewicz