By Nino Tsipuria 
Being able to bring a smile and bright colors to yourself and to those around you by creating beauty and inspiration – what can be more exciting? And why not make people smile by giving them the simple pleasures of a beautifully inspiring visual? This is the central organizing principle of American Lady Jane's life.
Lady Jane Avis started to run her blog at the age of 94, becoming a fashion icon and inspiration for everyone. Now she is 96, while a number of her followers is increasing every day.
Apart from the fashion themes, Jane sets an example of how to live happily and look beautiful.
She lives in California. As Jane noted during the interview, the key to her kindness is relationship with loved ones.
"I keep my mind busy by playing Bridge, reading, and doing Crossword puzzles. I keep my spirit healthy by spending time with loved ones and caring for the lives and well-being of others. I attend church service weekly and prioritize maintaining close relationship with God," – she recalls.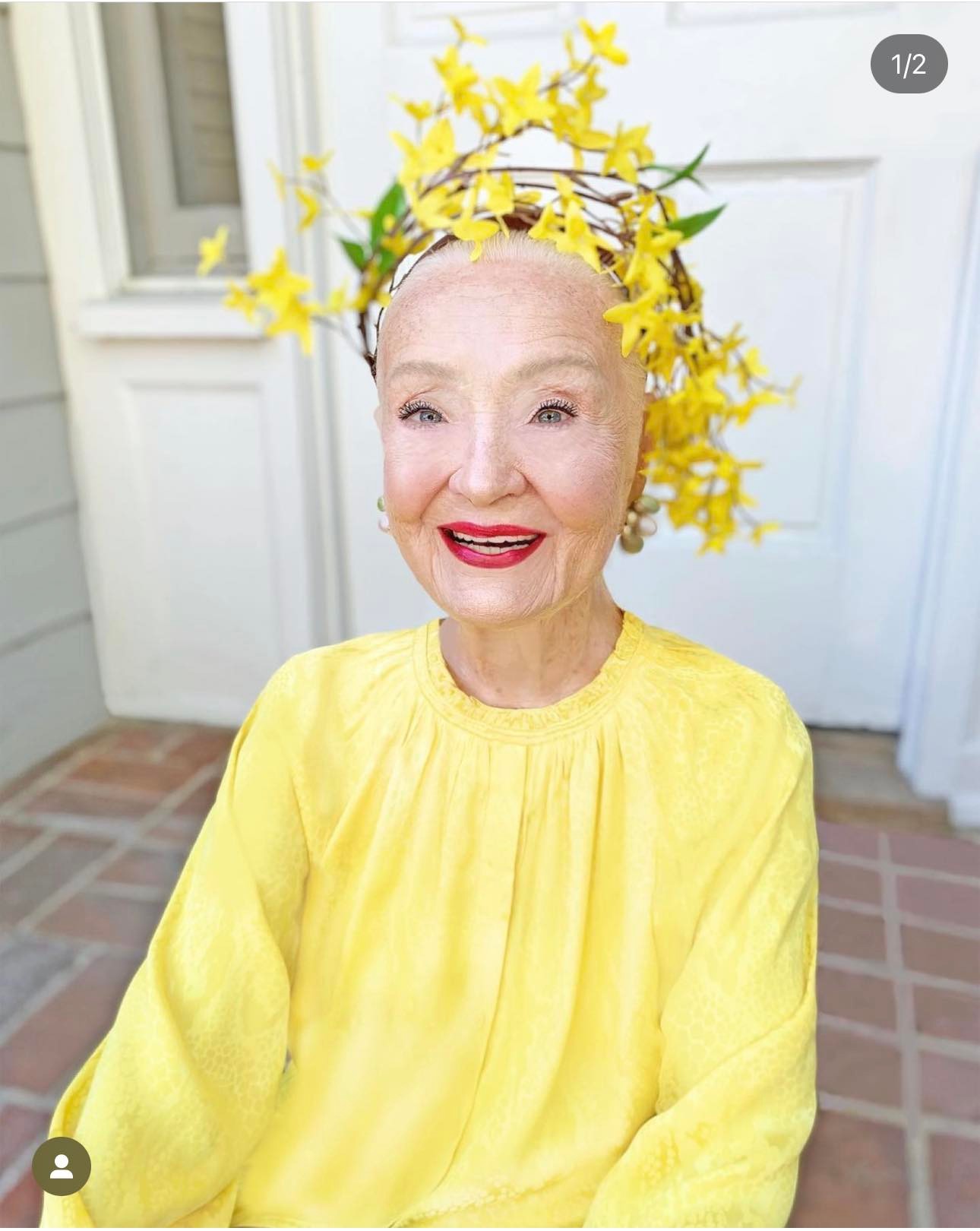 To her, the most important goal in life is – "Never give up, never surrender!"
She also had hard times in life.
"There have been many times when I thought my body was done but I've just kept going. I've survived colon cancer, I fractured both my hips, a wrist, an ankle, an arm, multiple vertebrae and I recently shattered my femur. Each rehabilitation was long, painful and challenging but my heart and mind insisted that I go on, for I knew I still had great purpose in my life," Jane recalls.
However, strong, beautiful and brave lady overcame all the difficult situations and now she encourages people all over the world to be strong and happy.
Lady Jane Avis answers journalist Nina Tsipurias's questions for Georgian readers:
Before becoming a fashion blogger, you were an actress, model, interior designer. What has not gone out of fashion?
A vivid, fearless red lipstick enhancing a smile, kindness and good manners.
You often compare lipstick color and nail polish.
I am a woman of an era when we couldn't even imagine wearing different colors of lipstick and nail polish, so I still prefer this harmony of colors. Today, beauty has no boundaries, so do what gives you more confidence.
Who is your style icon?
– My favorite is Barbara Pal's style, her favorite designers, Balenciaga, Givenchy and Valentino made her the best dressed woman of my era. Over the years, I realized that this consistency, with the current touches of the period, is the calling card of this woman.
Style is more important than dressing fashionably. Discover the shapes and colors that suit you and then shop for that year's trendy clothes. For a very fashionable event, buy cheap and trendy clothes, because as soon as a new trend appears, your clothes will lose relevance. My stylist Ginny keeps suggesting that I adjust clothes that are not suitable for my age, but when we put the right clothes together, harmony is created and the look is beautiful.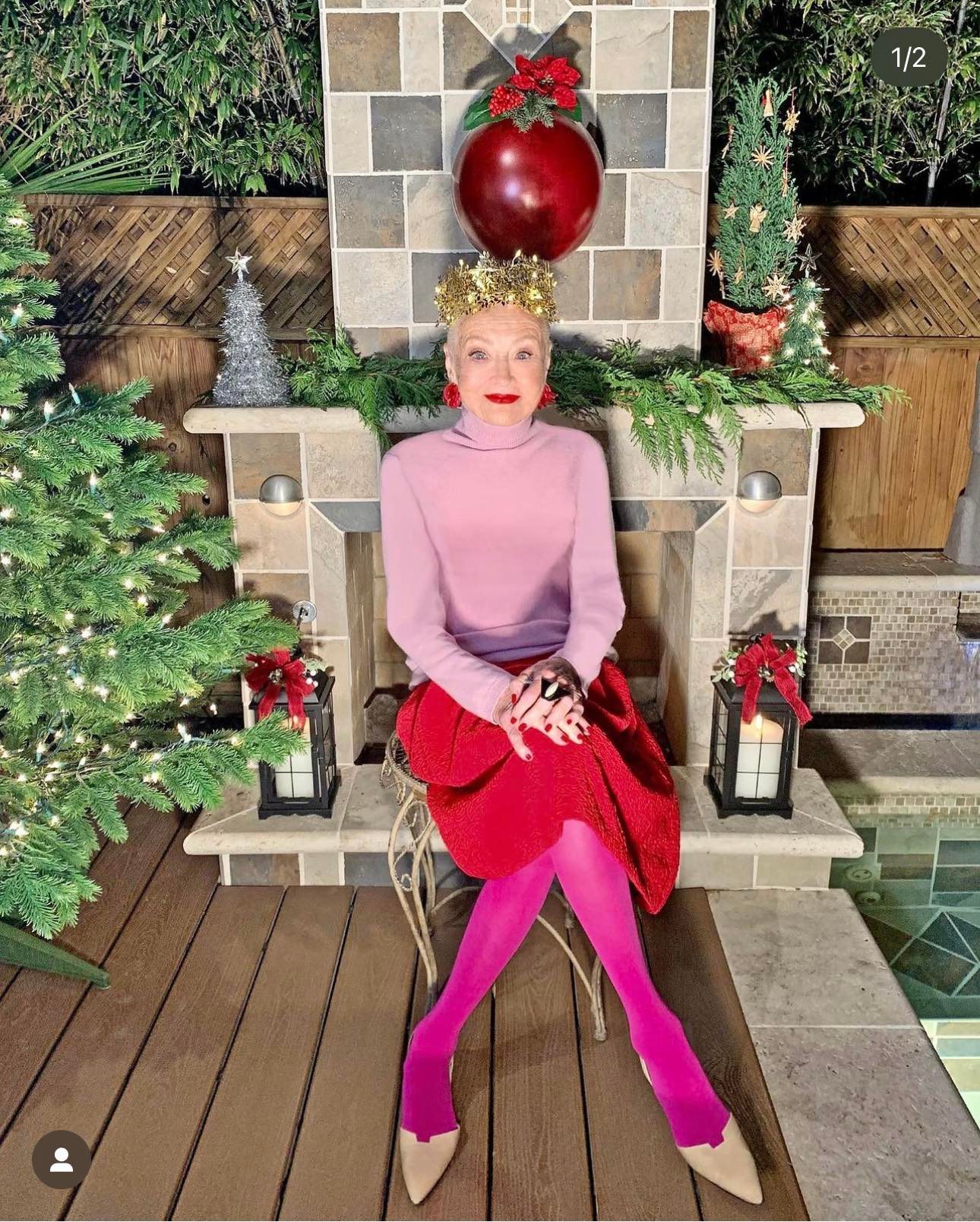 Please share your beauty secrets.
– I don't have a beauty secret, only discipline is my secret. You must take care of your body, soul and mind. You should do something every day that will benefit at least one of them. I eat healthy food in small portions, I exercise, I moisturize my face in the morning and in the evening. I don't smoke and I always have sunscreen with me. Filling crosswords and playing cards are an integral part of my daily routine.
Please tell us your love story.
I was on a date with the man I was planning to start a family with, and I was alone at a restaurant table for a few minutes when The Maître d'hôtel approached me and said that I got a phone call. Back then, it was rare to get a phone call in a restaurant, and I was very surprised. I went into the phone room, picked up the phone, and it was Joe himself. I later married him. Every year at Christmas, he would give me a holiday dress, with matching gloves and shoes, and I would immediately dress up and pretending to be a model in front of him and our four children.
For happiness, women need? …. Please finish the phrase.
For happiness women need to give and get love.
What do you wish for Georgian readers?
I wish you more good news, spiritual growth and love.