Nowadays, making a business as eco-friendly as possible is of vital importance to us all, and, thankfully, mentalities are changing in this regard, with increasing pressure being put on business owners to take responsibility for the waste management of their products- both by the government and society as a whole. A company's causing as little harm to nature through its activities is a concept that managers of all businesses should keep in mind while implementing their ideas. In this process, the role of young people with innovative and creative ideas is especially important. Georgian youth are particularly involved in this trend, and are more and more actively focused on creating a "green" economy for Georgia.
One such young entrepreneur is Anni Chkoidze, co-founder of Sokosia, an innovative social enterprise which she runs with her sister, Nino. Their company received GEL 60,000 after winning the Solid Waste Management and Packaging Ideathon, a joint activity of the USAID Economic Security Program, UNDP, and Georgia's Innovation and Technology Agency (GITA).
Sokosia is an environmentally-focused enterprise that produces mycelium, a vegetable-based alternative to plastic. The startup is innovative, as it utilizes what amounts to agricultural waste to produce a plastic substitute that is environmentally-friendly and totally biodegradable.
Anni and her team received a GEL 60,000 award (GEL 20,000 each from USAID, UNDP, and GITA) which will help them develop a prototype that can warrant private sector investment in the future.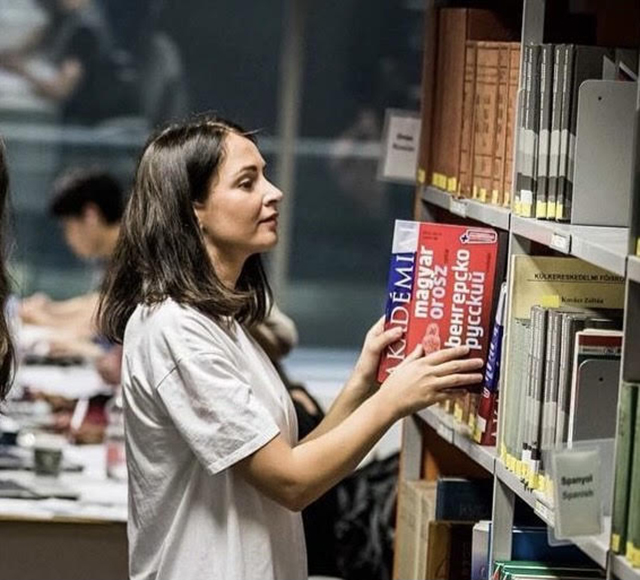 "Within two years, we believe Sokosia will not only be a social enterprise, but that we'll have created a hub where professionals such as biologists, product designers, and environmental specialists will be able to gather and work together on their ideas," Anni told GEORGIA TODAY.
The Ideathon's primary purpose was to catalyze innovation in waste management, encouraging entrepreneurs and business owners to develop biodegradable packaging and other alternatives to plastic waste. Anni's concept of producing packaging using organic materials was selected as the most innovative.
"The project gave us the opportunity to transform our idea into reality, and we have already taken the first steps in implementation," she says.
The Ideathon, jointly funded by the USAID, UNDP, and GITA, was also supported by two business associations: the Packaging Material Manufacturers Association (PMAG) and the Georgian Waste Management Association.
GEORGIA TODAY spoke to Anni to find out more about her exciting and environmental-friendly business.
Tell us what you did before establishing Sokosia.
I've been actively interested in environmental issues for several years, more specifically in solving the problems caused by waste. Three years ago, my friends and I established the first zero-waste space in Georgia, 'Zero Effect.' Zero Effect is a movement against waste and at the same time a shop at 7 Melikishvili Street, where people can buy environmentally friendly, reusable, unpackaged items and thus reduce their negative impact on the environment.
How did you come up with the idea for Sokosia?
As a result of my activities, I and the people around me are constantly thinking about how to solve the huge problem of waste generated by people: Sokosia was born as a result of such solution-seeking. My sister Nino and I discovered technology already in use in America and Europe, which has very interesting results. The idea is to produce mycelium, a mushroom vegetative body, a vegetable-based alternative to plastic, to replace plastic packaging and other items made with plastic products. Interestingly, the whole production chain is sustainable: we use agricultural waste for production, a small amount of electricity and water, and the final product is 100% compostable and does not contain any chemical elements.
How did your collaboration with USAID begin?
The idea would have remained unimplemented if not for the USAID Economic Security Program and their partner organizations' project, 'Produce for the Customer, and Pack it for the Earth.' Our idea met the project criteria exactly, and we decided to apply. We went through a two-week acceleration process led by the organization 'Forset,' during which we turned the idea into a business plan and apparently merited the approval of the jury.
Your company received a grant of GEL 60,000. Tell us about your emotions. How are you going to use the money?
The victory was unexpected and at the same time very exciting. It gave us more incentive to get results. Thanks to our win, USAID, UNDP and GITA will buy the necessary equipment for us, to the amount of GEL 60,000, which is what is required for the operation of the enterprise. This award is very important and allows us to first create a prototype of the product, and then to organize the wider production process.
Interview by Ana Dumbadze