An insightful exploration into the world of business, investment and economic development unfolds as GEORGIA TODAY sits down with Mr. Shahin Bahadorani, Managing Director of Sisno Group, and famous real estate and investment entrepreneur Dr. Fawad Qasim Wasil. Delve into their remarkable journey within the Georgian business landscape and gain key insights into their visionary strategies for advancing the nation's economic prosperity.
The Journey and Key Milestones
Sisno Group's journey began in 2018 with a mission to simplify the path for foreign investors in Georgia. Over the years, the company has achieved several pivotal milestones. These include the creation of specialized departments for investment consultation, property sales, rentals, and legal services. These milestones have contributed to the company's comprehensive approach, ensuring foreign investors receive holistic support.
Core Services and Specializations
Sisno Group specializes in a wide range of services. They offer investment consultation to guide investors in making informed decisions, and excel in property sales and rentals, assisting clients in finding the right real estate opportunities. Legal services, including company registration, ensure investors' compliance with Georgian regulations.
Main Goals and Future Plans
In line with their commitment to providing specialized services, the company is deeply engaged in niche marketing. Their focus is on tailoring services to the unique needs of their clients, offering specialized support through various departments to meet specific requirements.
Furthermore, a pivotal objective for the company is to expand and transform their existing departments into distinct specialized companies. This strategic transformation will allow each entity to excel in its specific area of expertise, enhancing their ability to address the particular needs of different clients effectively.
Looking forward, the company is set to launch "Investology," a specialized firm exclusively dedicated to investment services. This new venture will cater specifically to high-level investors, offering expert guidance, fast-track services, and an extensive array of investment options.
Another significant endeavor is the introduction of "Mr. Property," a brand that specializes in off-plan projects. This brand will provide a comprehensive directory of properties in Georgia, enabling potential investors to access all pertinent information and make well-informed decisions. Mr. Property is poised to become the first company to offer comprehensive property management services for all types of properties.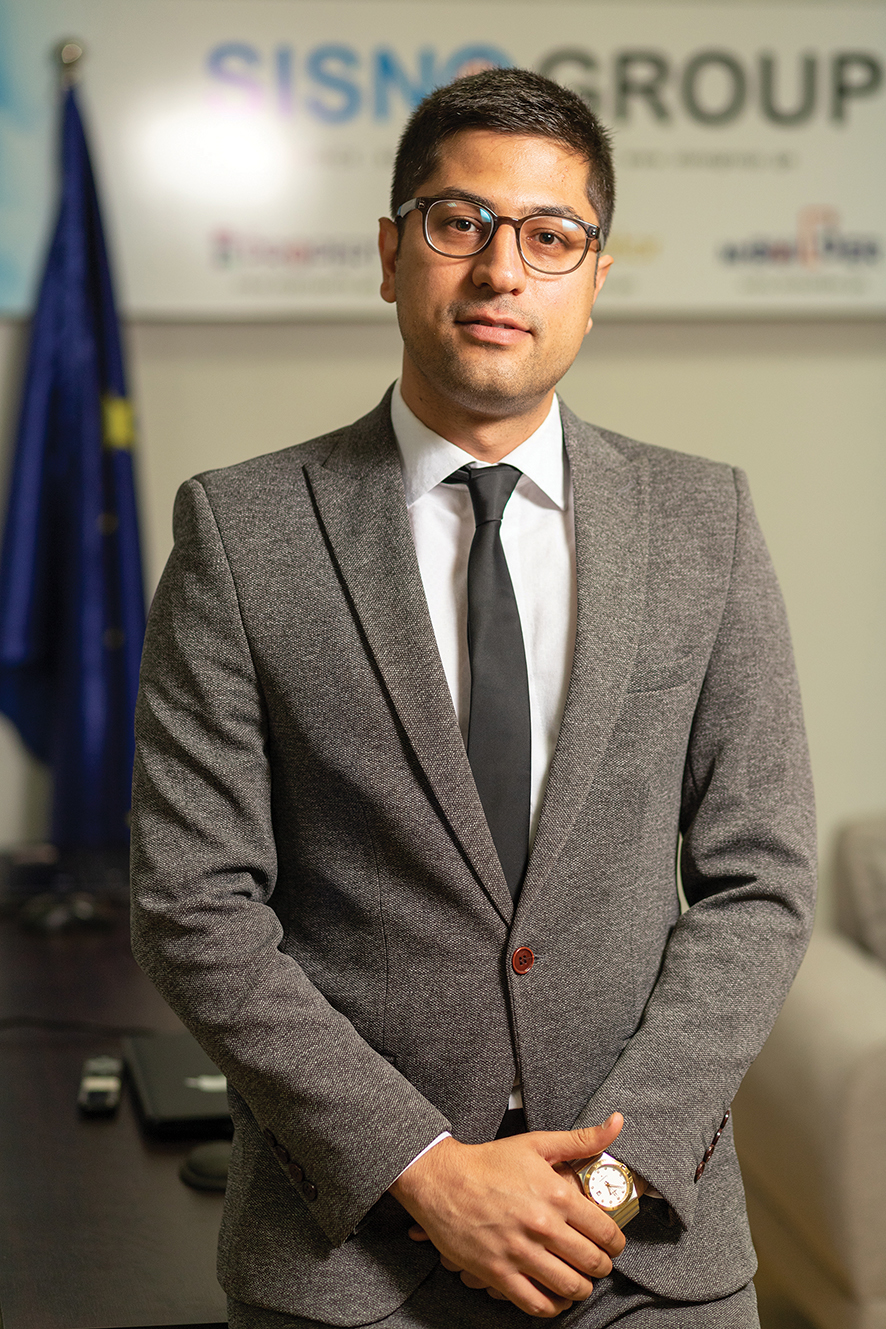 Significance of Partnerships
Strategic partnerships are fundamental to Sisno Group's success. They have collaborated with international business chambers, Georgian business chambers, and notable embassies, including the Indian Embassy. These partnerships play a crucial role in attracting potential investors to Georgia and promoting the country as an investment-friendly destination. The extensive network of strategic alliances fosters economic growth and enhances mutual cooperation.
Contributions to Expanding Business Opportunities
Over the past six years, Dr. Fawad Qasim Wasil has made substantial contributions to expanding business opportunities in Georgia. Notably, he has been involved in high-value projects, including a hydropower plant, a luxurious five-star hotel, and strategic land investments. These ventures have not only had a considerable economic impact, generating millions in revenue, but have also left a lasting mark on the Georgian investment landscape. Dr. Fawad Qasim Wasil is undoubtedly one of the most influential business leaders in Georgia's real estate sector. Over the past six years, he has had a profound impact on foreign direct investment, personally contributing a staggering $300 million to FDI during this period
The Upcoming Georgian Tourism and Business Forum
The Georgian Tourism and Business Forum (GTB Forum) is scheduled to take place on November 13-14. It represents a highly anticipated and pivotal event on Georgia's economic calendar. With its comprehensive scope and far-reaching potential, the forum is poised to fortify Georgia's ties with influential figures from the Middle East, India, and Europe. Beyond being an event of mere significance, the GTB Forum carries the weight of substantial promise, particularly with regard to enhancing investment prospects and engendering new job opportunities, thus serving as a catalyst for the country's continued economic development.
At its core, the GTB Forum is conceived as a platform for the exchange of ideas, strategies, and opportunities across various industries and sectors. It aims to facilitate dialogue and collaboration among diverse stakeholders, transcending geographical boundaries to forge powerful partnerships. This cross-pollination of insights and perspectives fosters a climate of innovation and economic progress, positioning Georgia as a thriving hub for investment, business, and tourism.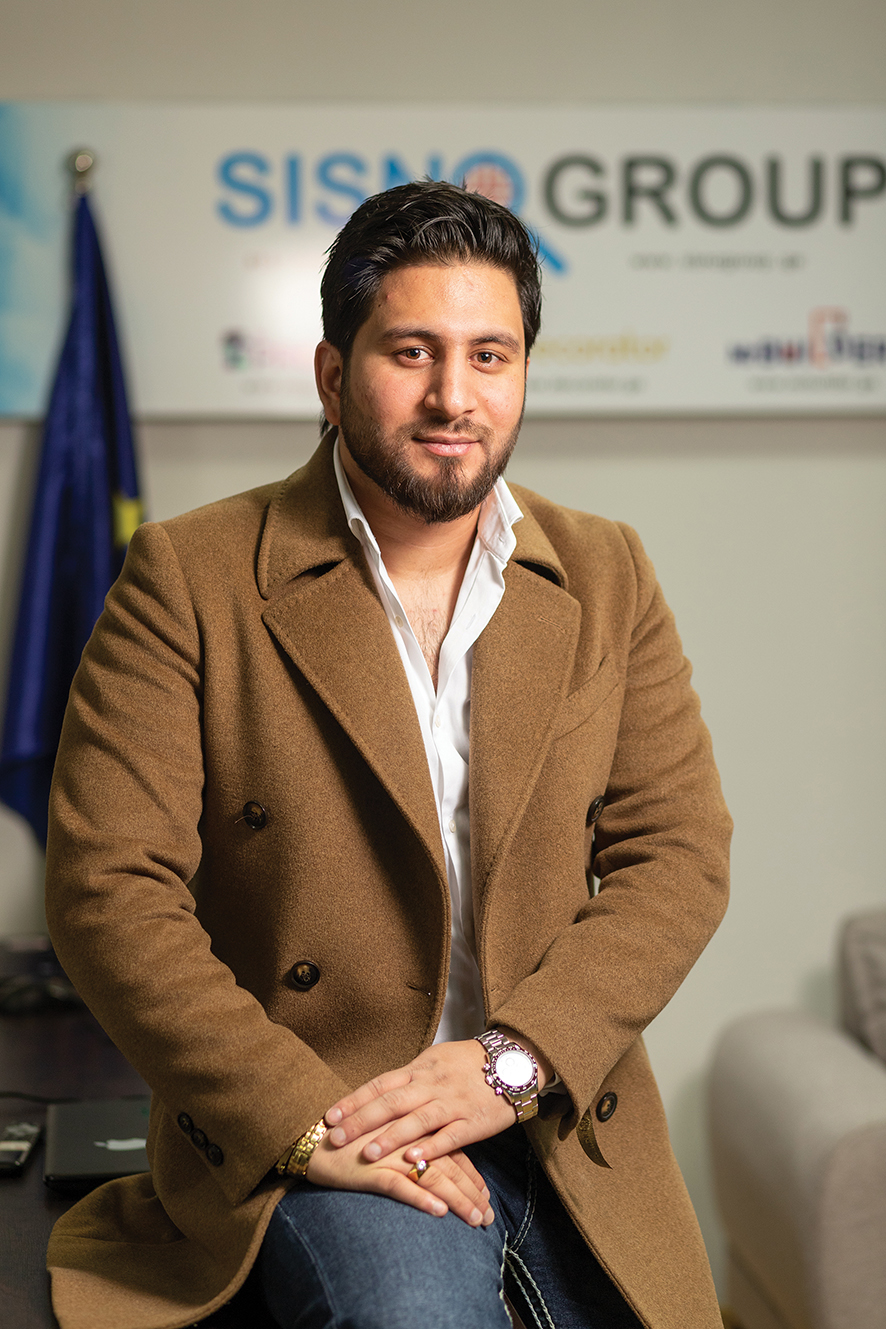 Sisno Group's Role in the GTB Forum
Sisno Group emerges as a pivotal player in the orchestration and execution of the GTB Forum, bearing the mantle of organizers and co-partners. Drawing upon their extensive experience and profound expertise, Sisno Group holds a central role in shaping the forum's success and impact. Shahin Bahadorani is a recognized expert in real estate investment and property management, distinguished as a prominent real estate developer. He currently oversees three significant ongoing development projects in Tbilisi. Additionally, in collaboration with Dr. Fawad Qasim Wasil, he is actively engaged in two ambitious 5-star resort projects in Kazbegi and Kutaisi, which are expected to make substantial contributions to Georgia's economy.
As a company that places a premium on facilitating meaningful discussions and connections, Sisno Group acts as a linchpin in showcasing the wealth of investment opportunities that Georgia has to offer. Their involvement extends beyond logistical support, as they serve as catalysts for fruitful collaborations and synergies among forum participants. Through their participation, Sisno Group endeavors to ensure that the GTB Forum fulfills its potential as a dynamic platform for engagement, one that not only propels Georgia's economic growth but also solidifies its position on the global stage as a destination of choice for investors, businesses, and tourists alike.
Promoting Business and Tourism
Forums like the GTB Forum are pivotal in promoting both business and tourism in Georgia. They provide a platform for dialogue, information sharing, and networking that can lead to increased investment, job creation, and economic growth. Sisno Group's presence at the forum aligns with their commitment to making Georgia an attractive investment destination, catalyzing the country's economic development.
Key Takeaways from the GTB Forum
Attendees at the GTB Forum can expect a wealth of insights and knowledge related to investment opportunities, market trends, and prospective collaborations. The forum aims to showcase Georgia's potential as an investment hub and facilitate discussions on fostering economic growth and sustainability. Key takeaways will include valuable connections, potential partnerships, and a deeper understanding of the opportunities within Georgia.
Alignment with GTB Forum Goals
Sisno Group's core objectives align seamlessly with the goals of the GTB Forum. The company's commitment to boosting foreign direct investment, exemplified through "Investology," directly corresponds to the forum's objectives. The aim is to promote Georgia as an investment-friendly destination, contribute to its economic development, and turn tourism into a catalyst for sustainable growth. Through participation and contributions, the company is dedicated to making the GTB Forum a pivotal event in Georgia's journey towards a more prosperous and sustainable future.