On 25th of April, for the first time in Georgia, the archery championship among couples of "Bakuriani-2023" was held. Beneficiaries living in different regions of Georgia took part in the championship. Each pair was represented by a disabled female and a war veteran, be they amputee, low vision, hearing impaired or spinal cord injured person.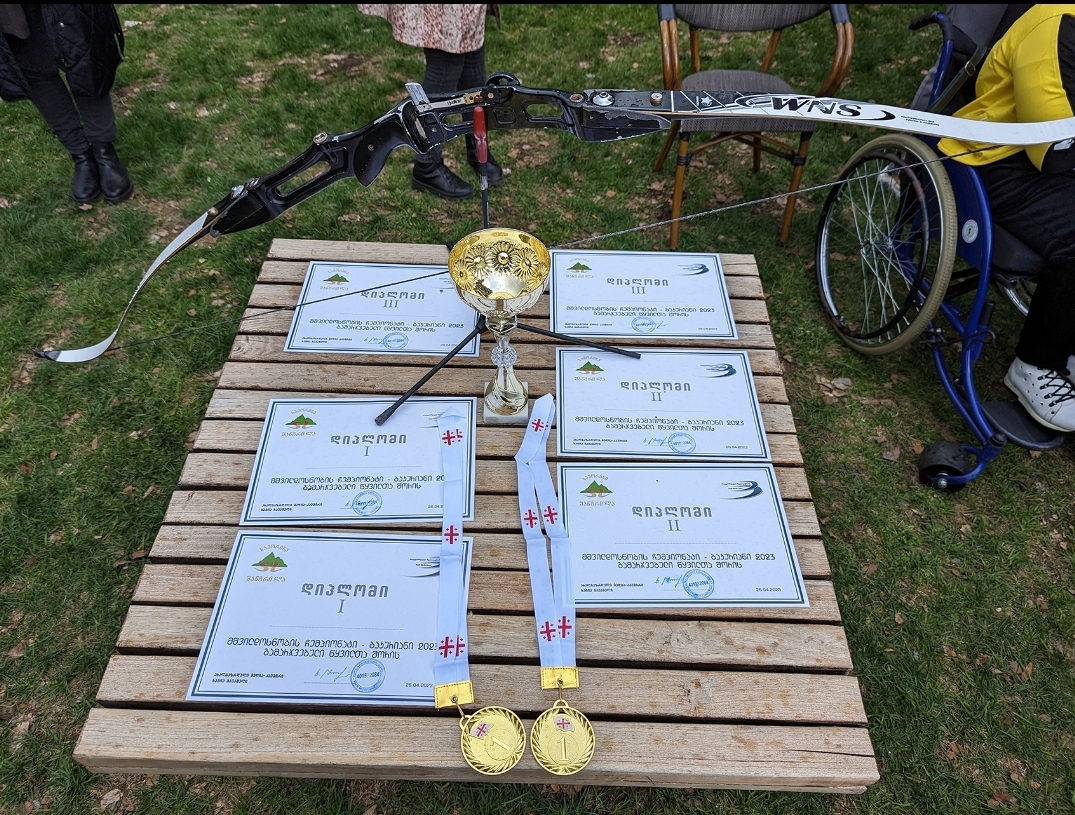 The championship was held within the framework of the Olympic system and three winning couples were identified. Third Place was taken by Gela Kheladze, a veteran soldier from a peacekeeping mission, and Stella Andriuk with limb loss, the second place was taken by Papuna Skhulukhia, a soldier in a peacekeeping mission, and Irma Zveriashvili who has to use wheelchair. First place winners of the championship were, from Kutaisi, David Akhrakhadze and his spouse Irma Partsvania, in wheelchair. Medals and diplomas were awarded to the winning couples, while the first-place winners received a transitional cup, which will be placed in Kutaisi municipality for one year.
The championship was organized by the National Archery Federation with the help of professional instructors and disabled persons – war veteran Revaz Gorgadze and Giorgi Managadze, both in wheelchairs.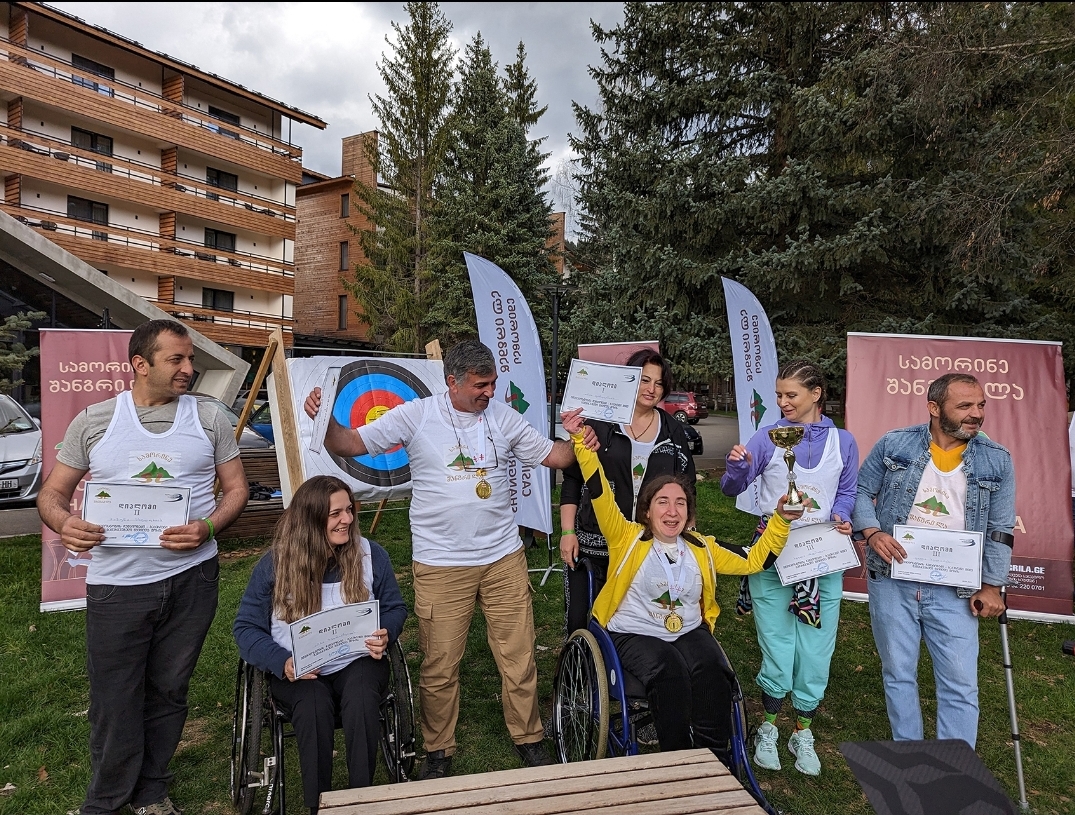 Shangri La entertainment complex management sees high importance in supporting the "Bakuriani-2023" project within the framework of social responsibility, companywide. And due to contribution to the implementation of Article 30 of the 2006 United Nations Convention on the Protection of the Rights of Persons with Disabilities and, by promoting and the establishment of equal rights in the society of disabled people, military personnel wounded in peacekeeping missions, and war veterans.