Shaloshvili cellar was established in February 2013, after which the owners began actively equipping the factory with the highest quality modern equipment that gives the company the chance to offer customers an ecologically pure product, the better part of which is grown in the Shaloshvili vineyard.
Shaloshvili wine is produced from the Saperavi grape in a vineyard built up in the Kindzmarauli zone, as well as the Rkatsiteli and green (mtsvane) grape.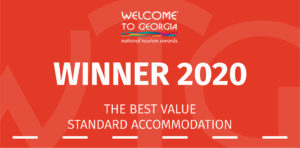 Family Atmosphere for Guests
For those wanting to stay a while to enjoy the Shaloshvili hospitality, they offer a great location, 20 comfortable rooms, a restaurant and garden and a seasonal (outdoor) swimming pool.
They also have a conference hall and wine tasting room.
In the restaurant, guests can taste delicious local cuisine and enjoy culinary masterclasses and wine tasting.
The hotel is surrounded by vineyards and boasts spectacular views over the Alazani Valley and Nekresi Monastery.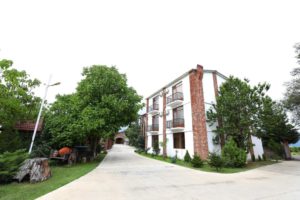 Recommended for its pleasant and authentic environment, ideal for travelers who want to discover real Georgian culture.