In a rapidly evolving global economy, the need for innovative solutions to bridge the gap between local businesses and international markets has never been more critical. Erhan Zorlu, a seasoned entrepreneur with over 25 years of experience in the industry, recognized this challenge and embarked on a mission to revolutionize trade. The result? www.rexporta.com, an online international B2B wholesale marketplace poised to transform the fortunes of Georgian businesses.
After two years of operations in Uzbekistan, Zorlu's company, WG Techno, faced its fair share of obstacles. These challenges, though formidable, served as the catalyst for a groundbreaking idea: create a platform exclusively for Georgian businesses to expand their reach beyond national borders.
"Apart from Georgia, my company has been operating in Uzbekistan for two years. During this time, we encountered many problems in the sale of products, therefore the business was developing very slowly. For this reason, I decided to create a website that will help Georgian business to develop," Zorlu tells us.
www.rexporta.com is not just a marketplace; it's a conduit for growth, a digital arena where Georgian entrepreneurs can showcase their products to a global audience. It stands as a testament to Erhan Zorlu's unwavering commitment to Georgian business. The mentioned project already cooperates with Georgian Post.
Central to the success of www.rexporta.com is the foundation of trust. With Zorlu's extensive industry expertise and WG Techno's track record, Georgian businesses can rely on a partner that understands their unique challenges and aspirations.
www.rexporta.com is exclusively tailored for Georgian businesses, creating a close-knit community dedicated to supporting one another. This exclusivity fosters a collaborative environment where businesses can learn, grow, and thrive together.
"In addition to business support, I want to give young people who don't have enough capital but have knowledge of advertising on the internet, a chance to develop their abilities."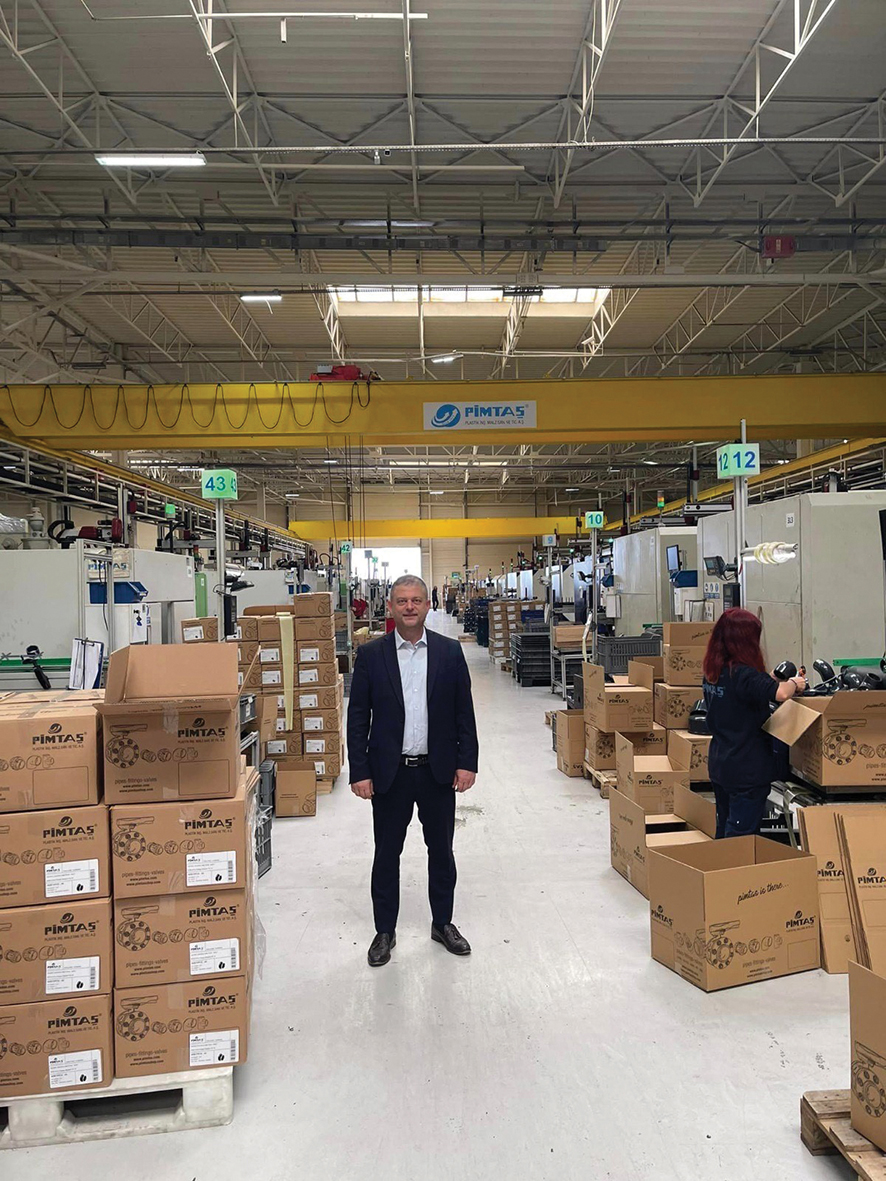 The platform caters to a wide range of industries, including agricultural tools, construction materials, furniture, and car parts. This diversity ensures that businesses from various sectors can find their niche and tap into a global market hungry for quality Georgian products.
Erhan Zorlu's strategic approach involves a phased rollout, starting with Armenia and Azerbaijan. By launching these markets simultaneously, www.rexporta.com aims to boost economic ties in the region.
In collaboration with an Indian digital marketing team, www.rexporta.com will deploy targeted campaigns in buyer countries. This concerted effort will not only drive traffic but also create a buzz around Georgian products, establishing them as reliable and sought-after in international markets.
As www.rexporta.com gains traction in the initial markets, Erhan Zorlu envisions a broader expansion into Uzbekistan, Kazakhstan, Kyrgyzstan, the Middle East, and North Africa. This ambitious roadmap underscores the potential and scalability of the platform.
Turkish factories are invited to join www.rexporta.com, utilizing Georgia as a reexport center. This collaborative approach not only strengthens regional trade ties but also enhances the platform's offerings, providing buyers with a diverse array of high-quality products.
www.rexporta.com stands as a testament to Erhan Zorlu's visionary leadership and his commitment to propelling Georgian businesses onto the global stage. This platform is not merely a marketplace; it's a testament to the potential of entrepreneurship, collaboration, and innovation in fostering economic growth and prosperity. As www.rexporta.com paves the way for Georgian businesses to flourish internationally, it sets a new standard for B2B trade in the region. With a solid foundation of trust, expertise, and exclusivity, the platform is poised to make a lasting impact on Georgia's economic landscape.
By Mariam Gorkhelashvili