INTERVIEWS
2020 has been a difficult year for every country. As a result of COVID-19, the number of tourists in the world decreased by at least 58%. It was a year full of challenges, with every country trying to cope with the situation in its own way. The tourism sector is one of the industries that suffered most, especially in Georgia, where it has been one of the fastest growing sectors of the economy with more than 150 thousand employees.
Many measures have been taken by the government to support the sector, including tax deferrals / cancellations, loan deferrals, salary subsidies, training of tourism staff, cash assistance for the unemployed, and more. During the spring and summer, when the infection rate was low, it was part of the government's plan to position and promote Georgia as a safe tourist destination.
The new project "Work Remotely from Georgia," inviting and allowing international visitors to stay in Georgia for longer than six months, received hundreds of applications at the time, and in September, Georgia hosted the UN World Tourism Organization's Executive Council.
Yet, "By our estimates, this support is insuffi cient considering the expected duration of the crisis," claims a Galt & Taggart study. "The biggest challenge for the sector is the bank loan service, and the sector needs an easing of tax and banking liabilities for at least a year. The measures taken by the Georgian government to support the tourism sector are similar to those taken in other countries, but there is one exception: domestic tourism stimulus has yet to be seen in Georgia."
Despite the many measures taken, tourism found itself in an even more testing situation due to severe restrictions imposed at the end of the year, during which restaurants and food outlets were shut down and switched to delivery service; conference, training, cultural and entertainment events were banned; and hotels in winter resorts were closed.
GEORGIA TODAY spoke with hospitality industry leaders to discuss the future of Georgian tourism. General Managers of international hotels operating in Georgia shared their unique experiences on how they are responding to the COVID-19 crisis, and what hospitality life will look like after the pandemic.
CAMERON MCNEILLIE, MULTI PROPERTY GENERAL MANAGER AT MARRIOTT INTERNATIONAL, COURTYARD BY MARRIOTT, MOXY TBILISI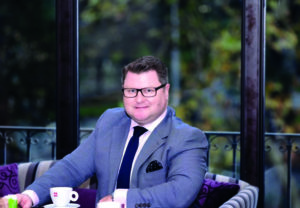 "Georgia, in general, has coped well during the pandemic compared to other countries: early restrictions that were implemented certainly helped; however, as in all countries, the economy has declined, and that of course has a direct impact on the people. Hospitality worldwide has been very badly affected, and will continue to be a concern for some time due to the nature of this virus.
The uncertainty as to when international flights will fully return, when borders will open, and when a vaccine will be found/implemented, are a number of questions that keep the situation unpredictable and makes it diffi cult to forecast when things will improve".
HOW DID YOU ADAPT TO THE NEW ENVIRONMENT DURING THE PANDEMIC? LET'S TALK ABOUT CRISIS MANAGEMENT, HOW YOUR HOTEL SURVIVED, AND WHAT MEASURES YOU TOOK.
"We'd never dealt with such a pandemic before, so we adapted to our new 'norm' day-by-day, and now look to constantly evolve based on the issues that arise. Throughout Marriott International, we have stringent Crisis Management protocols in place to ensure the safety of all our associates and guests. We look to these protocols to provide guidance during the pandemic, developing them further to encompass the challenges we faced, and continue to face. As we begin to welcome guests back to our hotels around the world, we are committed to providing them with a safe environment that aligns with expert protocols for working to defeat COVID-19. Consisting of Marriott International in-house and external experts in food and water safety, hygiene and infection prevention, and hotel operations, our Marriott Cleanliness Council is redefining our cleaning and safety standards. We will actively monitor and evolve our solutions to ensure a continued focus on the health and safety of our guests and associates.
"The Marriott Global Cleanliness Council is focused on developing the next level of global hospitality cleanliness standards, norms and behaviors that are designed to minimize risk and enhance safety for consumers and Marriott associates alike. Measures that we take within Marriott International provide our guests with a level of confidence for their wellbeing which assists their decisions on where to stay. We also took advantage of this period to renew our wonderful hotel, and a substantial amount of money was invested in renovating bedrooms, public areas, meeting rooms and public spaces, to continue to provide our guests with the luxury feel that they are accustomed to when entering the hotel."
When talking about the forecasts, Mr. Mcneillie mentioned that while the future is difficult to predict, he remains positive, pointing to the fact that people like doing business face to face, and will be looking for new chances to travel.
"The impact of COVID-19 is ongoing, and it doesn't look like it will be gone anytime soon. As a global company, we've seen major business declines in each country: no-one has escaped the impact if the virus. Tourism has many indirect links that also affect economies and families, and the sooner we can begin to control the situation to provide traveler confidence, the sooner we'll begin to see travel re-start in greater numbers.
"We saw changes in the way business was being done throughout the pandemic, more online meetings to connect seems to be the new norm; however, people like doing business face to face where possible and enjoy seeking new opportunities to travel, and whilst this virus may take some time to get under control, there is a hunger to explore and be able to travel once again.
"Looking ahead, a number of experts have been noted as saying that REVPAR numbers won't return to the 2019 level until at least 2023/2024, so in current times, forecasts will be difficult to make until we have a number of stable factors to provide longer term confidence in the travel and tourism industry. One thing I feel certain of: we will travel again!"
TORSTEN WELLER, GENERAL MANAGER AT HILTON BATUMI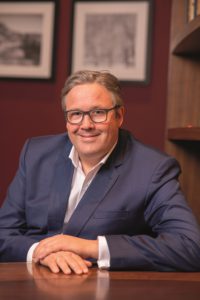 Talking with Mr. Weller, you can always see that he admires his team, trusts them, and holds a strong belief in team work. As he says, staying positive, looking forward and spreading the good spirit, especially during the crisis, works best.
"We took COVID-19 very seriously from the very beginning," he told GEORGIA TODAY. "I remember, we were sitting with the senior management team and that was back in March probably, end of February, planning a little for what we saw was happening at that time, a flu wave. We were evaluating different scenarios and actions, what could be done from a commercial side, what could be done from the cost-saving side, planning vacations for team members. So, we were on it quite early, and then the 'fl u' was named a pandemic and the journey really began.
"Toward the end of March, things developed extremely fast. No guests, no international travel. We had just a handful of guests in our hotel and one of them came down with Coronavirus, which was in the media for a short time, and they were flown out of the country and the hotel was closed due to the state of emergency. However, I can say we were prepared. We already had a lot of team members on vacation, we did agree that they would, for a certain time, according to the legal requirement, go on unpaid vacation, and obviously then we tried to overcome the low season, the low pandemic flu season.
"We were planning to be back in summer, but then the state of emergency came and we had to close the hotel completely, which was a dramatic change in course. This actually led to the furlough of every team member. 17 team members remained on site to keep the hotel in shape and ready; to stay in contact with our customers, our guests, which I believe is very important. We stayed in contact with our team through Zoom calls, and we tried to spread good spirit and to navigate through the crisis as best as we could.
"Those were very tough times, no doubt about that, especially for our team members. However, we came back! We opened the hotel June 15th in complete alignment with government and Hilton guidelines. It was a completely different business world like never before, it still is, yet we came back.
"We opened the hotel following all the guidelines and recommendations, from day one implementing our new Hilton CleanStay program, which ensures industry leading safety, cleanliness and disinfection standards for our guests and employees, so they have the utmost feeling of comfort and safety. Hilton CleanStay is a journey for guests, from entering the hotel until the time they leave. It includes restaurants, bars, housekeeping, laundry, and the SPA, and there are regulations for every department on how to maintain the highest standards: facemasks, social distancing, disinfection and personal hygiene, things fundamental to the success of fighting COVID-19.
"It was a success, and we had a very good summer under these new terms of trade, involving purely domestic travel, meaning it was of course very slow in the first two weeks in June, but then July and August came in stronger. We were positive about the momentum, especially with the virus under control, as Georgia did a fundamentally tremendous job here. We were aiming on keeping that momentum going into the autumn and winter, but then came a cluster outbreak here in the city, and that was a wake-up for everybody that the second, or in Georgia first, wave had arrived.
"We will not complain about the summer season, as guests were coming, and they trusted us. It was much thanks to the great relationships our sales team, with Director of Sales Ia Karanadze, and the commercial team around Levan Asambadze, have built. We have created good relationships with our guests. They trusted us and they came, which was really nice. Even meetings came back, and with Hilton EventReady standards, we were delivering extraordinary safe and secure meetings with all the measurements in place for guest comfort. We were very proud to have even hosted the NCDC, and you saw us in the daily news several times, getting a double thumbs-up to what we were doing during the pandemic when it comes to safety, and for following the government guidelines.
"Crisis management is all about looking forward, having a vision, looking how you can do the best, in our case, for owners, customers and guests, and for our employees. You have to be straight-forward and honest [with all of them]. Unfortunately, we had to make some heartbreaking decisions and downsize the team in alignment with business needs. Transparency in those decisions is crucial, and, of course, the only way forward. You have to lead through the crisis by example; you have to show the way and still have a vision for what is coming, for when the pandemic will end. We have to turn the switches now for a successful comeback, and that is what we're working on. True, we don't have much business right now, but we're using this time to get ready for a tremendous come back. We're re-evaluating our strategy, re-evaluating what we'll offer next year, the way we want to go in our food & beverage outlet, what our commercial strategy is.
"We just had a Global Week of Engagement, where we engaged with more than a hundred customers, which we usually do in Tbilisi through visits, but this time we did it over the phone. Staying in contact with our customers is crucially important to forming our strategy for the next year, when we have to come back extremely strong. We're now clearing the path for building a strategy to come back strong, win next year, and that is what leaders need to show in these times. Leaders need to lead the way, they need to encourage other people, and they need to have positivity, passion and vision about what's coming next. Leaders need to show true grit."
THE HOSPITALITY BUSINESS IS THE SECTOR THAT SUFFERED MOST DURING COVID-19. HOW DO YOU ASSESS GEORGIA'S EXPERIENCE IN THIS FIELD? WHAT HAS BEEN DONE AND WHAT COULD HAVE BEEN/BE DONE, IN YOUR VIEW?
"Georgia has done a tremendous job making the country popular, making the country accessible for many people around the world to discover this great culture and this travel experience, which is very new for many. And when the entire industry is being hit so hard, we need to keep up destination marketing for the brighter future. It is devastating to go through Batumi or Tbilisi and see those connected to the tourism sector suffering or closed for business. I do feel for everyone who has no job during this time; there's nothing they can do about it, as it comes with the nature of the crisis. It shows a downturn of the country, that there are no governmental funds for it, like we have in Germany, to secure people's existences and to keep businesses running. In Germany, it's called "short work money", when people can get support from the government. It's ongoing there until the end of 2021: people may not have a job, but businesses can stay open because the payout for salaries is shared between employers and the German government. These mechanisms are missing [in Georgia], making it very difficult for everyone to deal with.
"The crisis was managed very well until this big breakout, and I think one crucial point, which is very difficult to do and was missing after the excellent management by the government in the spring, was control. There were no tools or forces to control that everyone is really complying with the guidelines and the recommendations, wearing masks, avoiding large gatherings. When the economy was reopening again, no strict measures were followed as they were during the state of emergency. There should have been more control to prevent the damage we're seeing now. Now, everyone is following those small, simple rules because everyone is afraid; now, it's all about discipline and following the guidelines of hygiene, social distancing and wearing a mask. When there is no need to meet others, we should not meet, and we shouldn't travel when there is no need to do so. It's hard, but looking to the future, it's the best way forward, and we have to wait for the vaccine to come and then there will be slow relief.
"However, even when the vaccine is there, nothing will come back as it was. We will have to build back smart, and the tourism sector will need to cooperate with the government, and come back with a plan. The focus after recovery will need to be on domestic travel; and questions need to be answered: Are the Georgian National Tourism Administration and government focusing on the countries where the vaccine is implemented first? Do we enhance relations with them in particular? What about business travel? Now is the time to set the strategy for when the vaccine is here and things are looking a little bit more on the bright side. If we plan it later, it will be too late and a delay of even a month will badly affect Georgia's tourism and people."
JORDI KUIJT, CEO AT SILK HOSPITALITY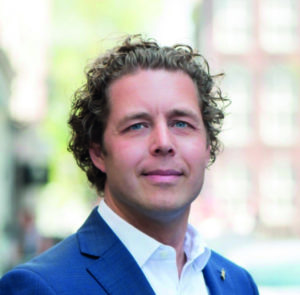 Mr. Kuijt highlighted the support of their fantastic staff at the very beginning of his interview with GEORGIA TODAY, as well as the support of their loyal guests who were still able to visit. He noted that their flexibility and resilience in these unprecedented times is what is most valued.
"Silk Hospitality, together with our local management teams in our hotels and venues, immediately started preparing various scenarios to be ready to adapt in the best way possible if and when needed. We unfortunately had to close some hotels at the fi rst stage of the pandemic, and we lost most of our revenues for 2020. Along the way, we had to implement most of our crisis scenarios, while keeping each other motivated toward the future. At the fi rst stage, we got all our hotels certified by SGS, the world's leading inspection, testing and certifi cation company, to assure our hygiene and safety standards for our staff and guests in dealing with COVID-19.
"'Every cloud has a silver lining,' is what I can say we saw particularly in the team of our Park Hotel in Tsinandali, among the first of three hotels in Georgia to volunteer to host quarantine guests. It became a benchmark for many other hotels. In Radisson Blu Iveria Tbilisi, the period gave us the opportunity to accelerate the full refurbishment of all bedrooms, while in Radisson Blu Batumi, we used the time to upgrade the Restaurant and Skybar to a new concept, and in Radisson Collection Tsinandali we overall made impressive progress in our service offerings. At our Republic Rooftop venue in Tbilisi and Iveria Beach Batumi, we were blessed with great summer weather, so we were still able to host some outdoor events, but of course at only a fraction of the normal capacity, and most of our facilities remain closed now until further notice."
When talking about Georgia's hospitality industry's experience in coping with the pandemic, Mr. Kuijt noted that no country was prepared.
"I think Georgia did what it was capable of doing, and did so in the right way. The recently announced financial support to the hospitality/tourism industry is an important step. Or course, it would be welcomed if these support measures are further prolonged into 2021. What is vital now is to decide on a responsible way of gradually reopening borders and resuming flights, combined with marketing Georgia internationally.
"People are social animals by nature: we love to meet other people and discover the world. Zoom meetings are convenient at times, but will never replace real contact. Tourism and social activities will return for sure, but it will take a few years to reach 2019 levels. "At Silk Hospitality we continue to believe in quality experiences, so the message to the industry is to make sure that what you have to offer is special and worth it for your customers. The vaccination will be a great relief for the hospitality industry, and in the next years, quality time together will become even more important!"
FRED SMITS, FORMER GENERAL MANAGER AT SHERATON GRAND TBILISI METECHI PALACE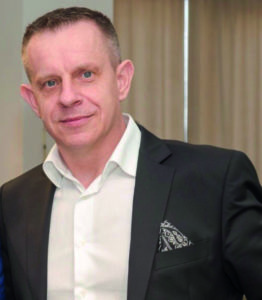 "It's very difficult for a country to satisfy all needs for all in a situation like we have now. Most important is that more focus is put on the social system for people losing their jobs and who have no back-up," Mr Smits tells us. "We need to realize that Georgia does not have the fi nancial back-up other countries have, and we need to make difficult choices; maybe delay prestigious projects for a while and invest in the social system instead. Also, we need to review how regulations are enforced and followed through. This has not been consistent.
"As part of an international chain, we have company guidelines which we combine with the local requirements. Nobody really knows the impact of COVID-19, but it is important to be realistic and flexible. We need to adjust ourselves to the new normal and learn to live with it, rather than expect to defeat it. We survived until now by helping the authorities bring citizens home and offering the hotel for two months as a quarantine hotel, in this way being able to pick-up on the needs of local authorities and to keep the workforce engaged. But the longer the situation extended, the more we realized that we had to adjust our workforce to a more long-term sustainable size. We're also looking into alternative revenue flows. Currently, our associates are fully flexible within the hotel, and can work in different departments; we have trained all on our "commitment to clean" procedures, and we remain realistic by staying open and honest about our expectations for the future.
"Regarding your question, what will change in the tourism industry in the post-Covid period globally, it is very difficult to say. It will change for sure. People will think differently, travel differently. How this will look, nobody really knows; however, we all need to realize that it will take quite a few years to get back to the levels we were used to. At the same time, this is an opportunity for Georgia to keep working on the positive trends it had prior to the crisis. We all know what we're good at, and we all know what we can improve on. If we combine these, we'll be one step ahead when people are ready to travel again. We need to work together on this, now, while we have time to do so."
ERDOGAN SAHIN, GENERAL MANAGER AT ACCOR HOTELS (MERCURE TBILISI & IBIS STYLES TBILISI)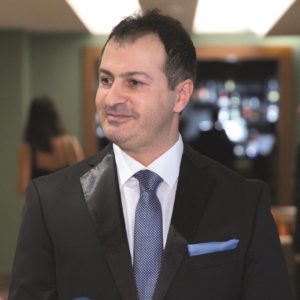 "Frankly speaking, it was hard to imagine the scenario we faced, but being part of one of the world's biggest hotel operators helped us to adapt to the ongoing process," Erdogan tells GEORGIA TODAY.
"Personally, as General Manager of Mercure and IBIS Styles Tbilisi, I can assure you that the health, safety and well-being of our staff, guests and partners remains our top priority as the world moves through this unprecedented crisis. For us, knowing how to best care for our guests and reassure them that they will receive a safe welcome in our hotels is part of our DNA and comes naturally. High standards of hygiene and cleanliness were always strictly followed in our hotels, but we took that further with the implementation of additional hygiene and safety measures that draw on our long-standing experience and best practices.
"Accor implemented new standard operational procedures in accordance with the Bureau Veritas audit check-list. Hotels which passed the audit received an ALLSAFE certifi cate, which means that all standards and guidelines to prevent the spread of COVID-19 are being followed. Both our hotels passed the government check as well, and we are both, locally and internationally, satisfying the standards."
Mr. Sahin mentioned during his interview that in this challenging period, they felt huge support from the Georgian government, which helped to save jobs.
"Being part of one of the main industries in the country made us feel responsible to help Georgia with our existing resources. I feel very proud of and happy with the country I live in. Georgia showed perfect performance in fighting COVID-19.
"At the beginning of pandemic, all necessary steps were taken to stop its spreading, and it helped the hospitality industry to survive. Without the strict moves made in April-May, summer would have passed without even domestic tourists, let alone international tourism.
"Now, as we see, the approach to the pandemic has been changed, and countries are trying to get used to living with the virus without any ridiculous restrictions. Hotels in Tbilisi are mostly oriented on international tourists, and I would choose to open the borders to more countries. Statistics show that the virus is not as dangerous as we thought it was, but an economic crisis is."
WHAT WAS THE IMPACT OF COVID-19 ON THE WORLD'S TOURISM ECONOMY? WHAT WILL CHANGE IN THE TOURISM INDUSTRY POST-COVID, GLOBALLY?
"COVID-19 has caused an unprecedented change to the international tourism industry. It resulted in significant disruptions in the global economy. By the end of the first quarter of 2020, the COVID-19 pandemic had brought international travel to an abrupt halt and significantly impacted the tourism industry.
For many developed and developing countries, the tourism sector is a major source of employment, government revenue and foreign exchange earnings. Without this vital lifeline, many countries are experiencing a dramatic contraction in GDP and a rise in unemployment.
"Travel became one of the main economic drivers in recent years. I do hope that the post-Covid period will be a renaissance for the hospitality industry, and that we will come back with new strength, advantages and potential.
"My optimistic scenario for the hospitality sector in Georgia for the next several years, including 2020, is: Year 2020 20% occupancy vs. Year 2019 (-75%), Year 2021 40% occupancy vs. Year 2019 (-50%), Year 2022 60% occupancy vs. Year 2019 (-25%), Year 2023 70% occupancy vs. Year 2019 (-12%).
BY SOPHIA BOCHOIDZE