Tbilisi, especially its old districts, has always attracted foreign travelers due to its unique architecture, historical value and breathtaking views. For those looking to enjoy all these combined with maximum comfort and perfect accommodation, Ramada by Wyndham Tbilisi Old City hotel welcomes guests with all the necessary features.
The hotel is located in the heart of Old Tbilisi, near Holy Trinity Cathedral and Liberty Square, allowing its visitors to easily reach all the tourist attractions of the old town and at the same time enjoy the full comfort and sophisticated service of a luxury class hotel, including indoor and outdoor pools, on-site dining, a gym, and free parking.
From the hotel, it's very easy to visit tourist attractions such as the ancient Narikala Fortress and Tbilisi Botanical Garden. For night owls, there is the famous Shardeni Street nearby with its myriad of café-bars ready to host them.
Guests can also enjoy special dishes at the hotel's five restaurants, as well as its traditional Georgian wine cellar and billiard room.
To find out more about the excellent service and distinctive features of the hotel and its management, GEORGIA TODAY spoke to Giorgi Zhorzholiani, Commercial Director of Ramada by Wyndham.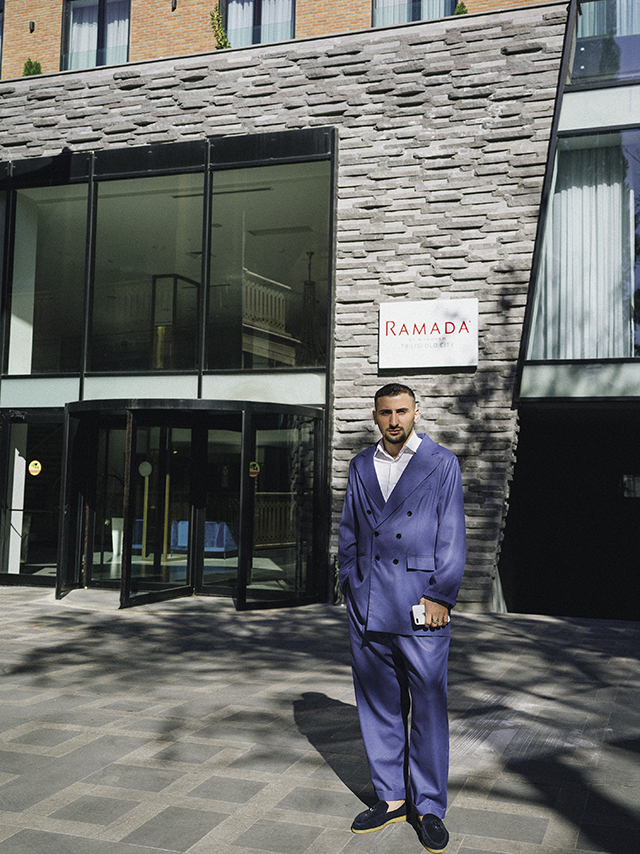 Tell us about Ramada by Wyndham. What makes it special?
Ramada By Wyndham Tbilisi Old City is located in an historical location in Tbilisi, in the middle of Avlabari. The hotel combines 108 different categories of room, an outdoor and indoor pool, a fitness room, spa, meeting rooms, an open terrace with fantastic views, and a traditional cellar with a tasting area where guests can try our own branded wine and vodka with traditional elements. A strong side of the hotel, the kitchen and the dishes it serves, should also be emphasized. The complex combines 5 different restaurants with old traditional dishes, as well as Georgian modern and European directions.
What about the hotel management team and their qualifications?
The hotel operated in test mode for a month, and we officially opened on October 27. I joined the team a few days ago, where I met a lot of familiar faces. The hotel complex is quite large-scale, and we'll also be presenting other hotels of ours in the regions, hence the team is big. As I mentioned, I met a lot of familiar faces in management, with a number of managers along with whom I've been working for many years, so I can confidently say that in Tbilisi and not only, Ramada By Wyndham Tbilisi Old City will be a word in the Georgian tourism sector. There are people in management for whom tourism is not just a business, and they realize the great responsibility of the service sector, serving each guest with special joy and warmth.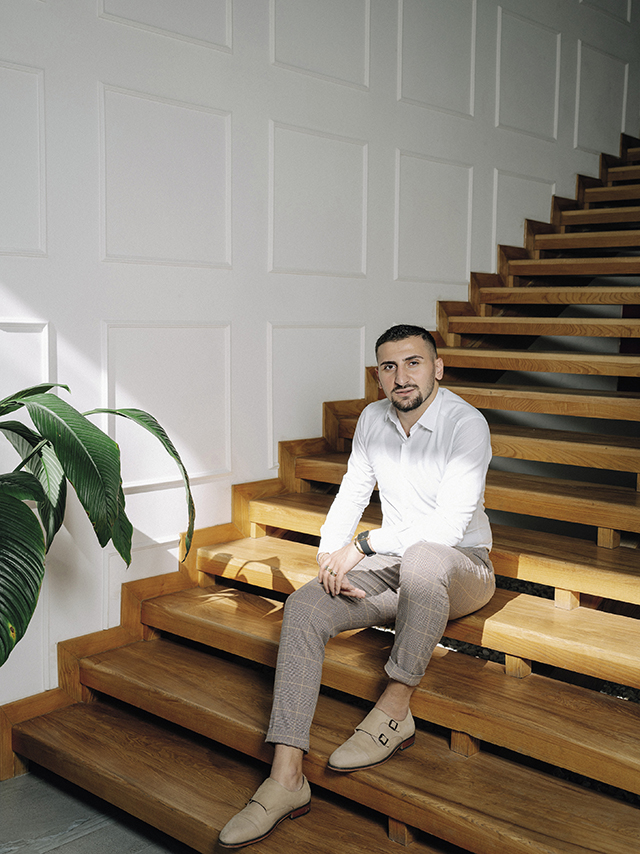 What awaits hotel guests for an exceptionally comfortable stay?
In general, due to the current situation, companies have switched to self-preservation, and a guest can forget why they chose a particular hotel. Today, guests need more attention, respect and care than before. All of us have had to live in a stressful and difficult environment, and at such times when the guest chooses you, you should do everything possible to make them enjoy some time away from reality while in your environment and allow them to unwind. So, regarding my answer to your question, it is very simple – our team do even the impossible to make guests feel they have stepped into another world where everything revolves around them and, to tell the truth, I'm glad that our hotel complex allows me to say that, because here is everything available for our guests' comfort and relaxation.
How are you coping with the pandemic and its challenges?
The pandemic has two sides, both positive and negative. I will not start talking about the negative, because all of us have experienced it and we know what difficulties we had to go through.
But I will tell you what positive side the Covid-19 virus has shown me: the first is human relations and communications, which are paramount in our field, as our work system is built on these elements, and the second positive side is that managers today take risks on each new project. We have an experience that probably couldn't be more difficult or worse, but it turns out that with this experience, we are creating even safer projects.
It is difficult to work with the regulations and restrictions, but we have no other choice: our obligation is to offer people a safe and secure environment. This is a challenge that we must overcome with dignity, and we must not stop; we must adapt to the reality and continue to develop. We will probably return to our usual environment soon, but with even greater experience.
What can you tell us about the novelties planned in the hotel, and future plans?
I have been actively involved in the business development planning process for several days and we are preparing interesting news for our friends. The first and main task for me at this stage is to get acquainted with the hotel and position it correctly on the market, and then it comes to the regions and other interesting projects. Our network will offer complexes at such locations that are popular with both Georgians and foreigners.
At this stage, we have a hotel in Batumi which will introduce you to an updated interior and exterior very soon. And I can tell you that a team of professionals is starting to work on so many large-scale projects, very soon you will see "Ramada By Wyndham" in almost every resort!
By Ana Dumbadze