We love sweets and we love coffee. There are a lot of others who love this combination too, and this was the inspiration behind creating a brand that would offer the best quality cookies to customers, – said Nikoloz Gvaberidze, co-founder of QooQy Bakery, in an interview with GEORGIA TODAY.
QooQy Bakery is a bakery/shop founded in 2020, the main theme of which is cookies. The shop is located at 7 Vaja-Pshavela Avenue, and you can also get those delicious cookies online, too!
"We saw a niche in the market: no brands specifically specialized in offering fresh cookies to customers, so, we decided to be the first. The idea was born at the end of 2020 and within seven months, we had already opened our first bakery/shop and started to establish our place in the Georgian market. Along with the idea, we wanted to have a goal that our company would thrive to achieve: to become part of our customers' daily lives, and offer them a choice of products they could share with family, co-workers, friends or to treat their guests to," Nikoloz Gvaberidze tells us.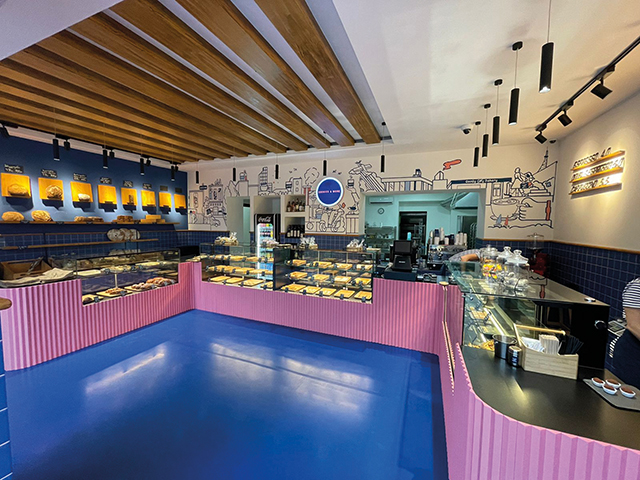 What is special and unique about Qooqy?
First of all, I can confidently say that there is no place like it. Of course, you can get coffee and baked goods prepared on the spot elsewhere, but, with us, you'll find many innovations that were not so easily or widely available in the market until now. We have about 30 types of biscuits made using French, Italian, and American recipes, and products that are our own and are unique. In addition, we have many types of bread that are made entirely from natural yeast. And we have coffee, both made on a spot and ground.
Our interior is very distinctive, full of color, and impossible to confuse with other locales.
Of course, the real distinguishing factor is our team of very strong confectioners, with many years of experience, both theoretical and practical. They are a team of strong bakers who create delicious products on a daily basis and look at the quality of service from the customer's perspective.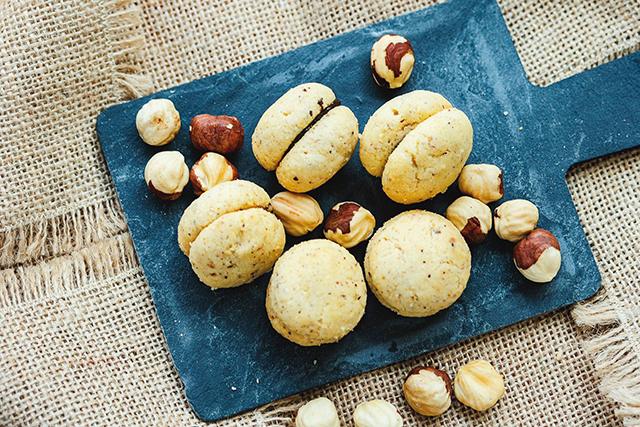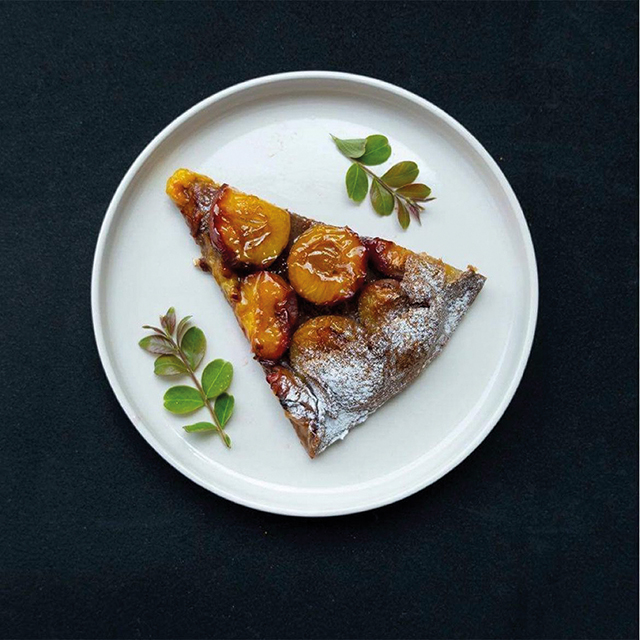 What can customers buy in your bakery?
At our bakery, customers can buy biscuits, bakery products, cakes, muffins, coffee made on the spot, as well as ground coffee, and many other products. You can barely find such products elsewhere on the market.
How would you describe the environment and atmosphere at your bakery?
First of all, we have an environment where constantly smiling and friendly service staff meet with our customers, who try to remember each customer and provide even better service for their next visit. In addition, customers can see with their own eyes the working process in the confectionery, the baking space, and thus control us: we are open to our customers and, with such an arrangement, we try to confirm this.
One of the distinguishing factors is the interior and the design, an atmosphere which I can confidently say is unique. We emphasize our identity.
How did the pandemic affect your business?
We came to the decision to start this business during the pandemic. The idea was born at this time and the implementation took place during the pandemic. We calculated and considered some of the risks, but we were still severely affected by the restrictions, like all businesses. The pandemic and especially the imposed restrictions increases costs to the extreme, also reducing revenues, because mobility declined in the city and so many consumers are now unable to come visit us. It is especially difficult when starting a new business and trying to establish a place in the market.
The business is affected by the lack of tourists, who are probably reluctant to come because of the difficult epidemiological situation in the country. I think that the food business in Georgia, and the HoReCa sector in general, was developing very well and was growing. Naturally, it was also related to the growth of tourism, with small businesses growing and most importantly better learning to run and develop. Now, businesses are struggling to survive. I would like to take this opportunity to call on our fellow citizens to get vaccinated, as likely this is the only way to defeat the pandemic as soon as possible.
What are your future plans?
We are going to grow. We think our service model is to create a chain of bakeries that should extend beyond Tbilisi and spread throughout Georgia. We have bigger goals in the long run, however, first we want to be able to master Tbilisi and then other cities.
Interview by Ketevan Skhirtladze