Law enforcers arrested the grandfather of a 14-year-old girl on charges of violence and intimidation in connection with her death in Kobuleti.
The Ministry of Internal Affairs claims that before the girl committed suicide, the grandfather threatened and abused the minor.
The offense envisages a maximum sentence of up to 3 years in prison.
The teenage girl, born in 2006, committed suicide on February 9. Her body was found by her grandfather near her house.
"The officers of the Adjara Police Department under the Ministry of Internal Affairs, as a result of investigative and operative activities, detained the family member of the late 14-year-old girl – S.Ts. (DoB 1945) in Kobuleti municipality on the basis of the relevant Court decision for threat and violence perpetrated against a family member on purpose.
"Investigation is in progress on the fact of knowingly committing threat and domestic violence against a family member, Article 11-151, II part, sub-paragraph "C" and "D" and article 126-1, part II, subparagraph "A" of the Criminal Code of Georgia.
"Regarding the mentioned fact, Ministry of Internal Affairs has already detained one person, born in 1997 who has already been placed in preliminary imprisonment on the charges of having sexual intercourse with a person below 16 years leading to suicide," reads the statement released by the MIA.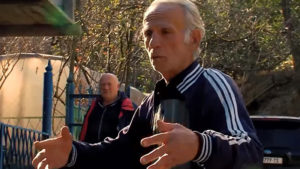 The 23-year-old man has been arrested on charges of having sexual intercourse with a minor under the age of sixteen and leading to suicide. Batumi City Court sentenced him to pre-trial detention yesterday.
The investigative agency says family members threatened and abused the minor after they became aware of the above, as they believed she had "shamed the whole family with her behavior."
By Ana Dumbadze